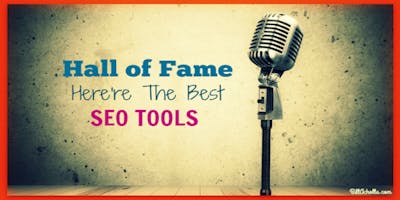 Notice
: Undefined property: Eventbrite_Event::$post_type in
/hosting/www/bloxxter.cz/pavelungrcz/www/wp-content/plugins/wordpress-23-related-posts-plugin/init.php
on line
95
Notice
: Undefined property: Eventbrite_Event::$post_type in
/hosting/www/bloxxter.cz/pavelungrcz/www/wp-content/plugins/seo-automatic-links/seo-links.php
on line
192
Notice
: Undefined property: Eventbrite_Event::$post_type in
/hosting/www/bloxxter.cz/pavelungrcz/www/wp-content/plugins/seo-automatic-links/seo-links.php
on line
194
Notice
: Undefined property: Eventbrite_Event::$post_type in
/hosting/www/bloxxter.cz/pavelungrcz/www/wp-content/plugins/seo-automatic-links/seo-links.php
on line
218
Notice
: Undefined property: Eventbrite_Event::$post_type in
/hosting/www/bloxxter.cz/pavelungrcz/www/wp-content/plugins/seo-automatic-links/seo-links.php
on line
218
Notice
: Undefined index: CMS na míru in
/hosting/www/bloxxter.cz/pavelungrcz/www/wp-content/plugins/seo-automatic-links/seo-links.php
on line
400
Notice
: Undefined index: CMS na míru in
/hosting/www/bloxxter.cz/pavelungrcz/www/wp-content/plugins/seo-automatic-links/seo-links.php
on line
400
Notice
: Undefined index: Jabber rulezz in
/hosting/www/bloxxter.cz/pavelungrcz/www/wp-content/plugins/seo-automatic-links/seo-links.php
on line
400
Notice
: Undefined index: Jabber rulezz in
/hosting/www/bloxxter.cz/pavelungrcz/www/wp-content/plugins/seo-automatic-links/seo-links.php
on line
400
Notice
: Undefined index: SEO aktuality in
/hosting/www/bloxxter.cz/pavelungrcz/www/wp-content/plugins/seo-automatic-links/seo-links.php
on line
400
Notice
: Undefined index: SEO aktuality in
/hosting/www/bloxxter.cz/pavelungrcz/www/wp-content/plugins/seo-automatic-links/seo-links.php
on line
400
Notice
: Undefined index: Konference 23 in
/hosting/www/bloxxter.cz/pavelungrcz/www/wp-content/plugins/seo-automatic-links/seo-links.php
on line
400
Notice
: Undefined index: Konference 23 in
/hosting/www/bloxxter.cz/pavelungrcz/www/wp-content/plugins/seo-automatic-links/seo-links.php
on line
400
Notice
: Undefined index: Copycamp 2013 in
/hosting/www/bloxxter.cz/pavelungrcz/www/wp-content/plugins/seo-automatic-links/seo-links.php
on line
400
Notice
: Undefined index: Copycamp 2013 in
/hosting/www/bloxxter.cz/pavelungrcz/www/wp-content/plugins/seo-automatic-links/seo-links.php
on line
400
Notice
: Undefined index: Co je Support Day? in
/hosting/www/bloxxter.cz/pavelungrcz/www/wp-content/plugins/seo-automatic-links/seo-links.php
on line
400
Notice
: Undefined index: Co je Support Day? in
/hosting/www/bloxxter.cz/pavelungrcz/www/wp-content/plugins/seo-automatic-links/seo-links.php
on line
400
Notice
: Undefined index: Odcházím z H1.cz in
/hosting/www/bloxxter.cz/pavelungrcz/www/wp-content/plugins/seo-automatic-links/seo-links.php
on line
400
Notice
: Undefined index: Odcházím z H1.cz in
/hosting/www/bloxxter.cz/pavelungrcz/www/wp-content/plugins/seo-automatic-links/seo-links.php
on line
400
Notice
: Undefined index: Webináře od Ataxa in
/hosting/www/bloxxter.cz/pavelungrcz/www/wp-content/plugins/seo-automatic-links/seo-links.php
on line
400
Notice
: Undefined index: Webináře od Ataxa in
/hosting/www/bloxxter.cz/pavelungrcz/www/wp-content/plugins/seo-automatic-links/seo-links.php
on line
400
Notice
: Undefined index: Slimbox v češtině in
/hosting/www/bloxxter.cz/pavelungrcz/www/wp-content/plugins/seo-automatic-links/seo-links.php
on line
400
Notice
: Undefined index: Slimbox v češtině in
/hosting/www/bloxxter.cz/pavelungrcz/www/wp-content/plugins/seo-automatic-links/seo-links.php
on line
400
Notice
: Undefined index: Nové Firmy.cz a SEO in
/hosting/www/bloxxter.cz/pavelungrcz/www/wp-content/plugins/seo-automatic-links/seo-links.php
on line
400
Notice
: Undefined index: Nové Firmy.cz a SEO in
/hosting/www/bloxxter.cz/pavelungrcz/www/wp-content/plugins/seo-automatic-links/seo-links.php
on line
400
Notice
: Undefined index: 1. Plzeňský Barcamp in
/hosting/www/bloxxter.cz/pavelungrcz/www/wp-content/plugins/seo-automatic-links/seo-links.php
on line
400
Notice
: Undefined index: 1. Plzeňský Barcamp in
/hosting/www/bloxxter.cz/pavelungrcz/www/wp-content/plugins/seo-automatic-links/seo-links.php
on line
400
Notice
: Undefined index: Xchat BTTRW v Mirandě in
/hosting/www/bloxxter.cz/pavelungrcz/www/wp-content/plugins/seo-automatic-links/seo-links.php
on line
400
Notice
: Undefined index: Xchat BTTRW v Mirandě in
/hosting/www/bloxxter.cz/pavelungrcz/www/wp-content/plugins/seo-automatic-links/seo-links.php
on line
400
Notice
: Undefined index: Bug v Google Analytics in
/hosting/www/bloxxter.cz/pavelungrcz/www/wp-content/plugins/seo-automatic-links/seo-links.php
on line
400
Notice
: Undefined index: Bug v Google Analytics in
/hosting/www/bloxxter.cz/pavelungrcz/www/wp-content/plugins/seo-automatic-links/seo-links.php
on line
400
Notice
: Undefined index: Přesná čísla v SEO in
/hosting/www/bloxxter.cz/pavelungrcz/www/wp-content/plugins/seo-automatic-links/seo-links.php
on line
400
Notice
: Undefined index: Přesná čísla v SEO in
/hosting/www/bloxxter.cz/pavelungrcz/www/wp-content/plugins/seo-automatic-links/seo-links.php
on line
400
Notice
: Undefined index: Jak jsme dělali SEOUX in
/hosting/www/bloxxter.cz/pavelungrcz/www/wp-content/plugins/seo-automatic-links/seo-links.php
on line
400
Notice
: Undefined index: Jak jsme dělali SEOUX in
/hosting/www/bloxxter.cz/pavelungrcz/www/wp-content/plugins/seo-automatic-links/seo-links.php
on line
400
Notice
: Undefined index: Google redesignoval SERP in
/hosting/www/bloxxter.cz/pavelungrcz/www/wp-content/plugins/seo-automatic-links/seo-links.php
on line
400
Notice
: Undefined index: Google redesignoval SERP in
/hosting/www/bloxxter.cz/pavelungrcz/www/wp-content/plugins/seo-automatic-links/seo-links.php
on line
400
Notice
: Undefined index: 1. poznámky k Penguin 4 in
/hosting/www/bloxxter.cz/pavelungrcz/www/wp-content/plugins/seo-automatic-links/seo-links.php
on line
400
Notice
: Undefined index: 1. poznámky k Penguin 4 in
/hosting/www/bloxxter.cz/pavelungrcz/www/wp-content/plugins/seo-automatic-links/seo-links.php
on line
400
Notice
: Undefined index: WebStats4U jsou parchanti in
/hosting/www/bloxxter.cz/pavelungrcz/www/wp-content/plugins/seo-automatic-links/seo-links.php
on line
400
Notice
: Undefined index: WebStats4U jsou parchanti in
/hosting/www/bloxxter.cz/pavelungrcz/www/wp-content/plugins/seo-automatic-links/seo-links.php
on line
400
Notice
: Undefined index: IP adresa jako SEO faktor in
/hosting/www/bloxxter.cz/pavelungrcz/www/wp-content/plugins/seo-automatic-links/seo-links.php
on line
400
Notice
: Undefined index: IP adresa jako SEO faktor in
/hosting/www/bloxxter.cz/pavelungrcz/www/wp-content/plugins/seo-automatic-links/seo-links.php
on line
400
Notice
: Undefined index: Proč jdu na Webexpo 2014 in
/hosting/www/bloxxter.cz/pavelungrcz/www/wp-content/plugins/seo-automatic-links/seo-links.php
on line
400
Notice
: Undefined index: Proč jdu na Webexpo 2014 in
/hosting/www/bloxxter.cz/pavelungrcz/www/wp-content/plugins/seo-automatic-links/seo-links.php
on line
400
Notice
: Undefined index: New Media Inspiration 2013 in
/hosting/www/bloxxter.cz/pavelungrcz/www/wp-content/plugins/seo-automatic-links/seo-links.php
on line
400
Notice
: Undefined index: New Media Inspiration 2013 in
/hosting/www/bloxxter.cz/pavelungrcz/www/wp-content/plugins/seo-automatic-links/seo-links.php
on line
400
Notice
: Undefined index: RSS Reader not found. UTFG! in
/hosting/www/bloxxter.cz/pavelungrcz/www/wp-content/plugins/seo-automatic-links/seo-links.php
on line
400
Notice
: Undefined index: RSS Reader not found. UTFG! in
/hosting/www/bloxxter.cz/pavelungrcz/www/wp-content/plugins/seo-automatic-links/seo-links.php
on line
400
Notice
: Undefined index: Zemřel Internet Explorer 6 in
/hosting/www/bloxxter.cz/pavelungrcz/www/wp-content/plugins/seo-automatic-links/seo-links.php
on line
400
Notice
: Undefined index: Zemřel Internet Explorer 6 in
/hosting/www/bloxxter.cz/pavelungrcz/www/wp-content/plugins/seo-automatic-links/seo-links.php
on line
400
Notice
: Undefined index: Český SEO podcast SEOloger in
/hosting/www/bloxxter.cz/pavelungrcz/www/wp-content/plugins/seo-automatic-links/seo-links.php
on line
400
Notice
: Undefined index: Český SEO podcast SEOloger in
/hosting/www/bloxxter.cz/pavelungrcz/www/wp-content/plugins/seo-automatic-links/seo-links.php
on line
400
Notice
: Undefined index: [džava] nebo [java] skript? in
/hosting/www/bloxxter.cz/pavelungrcz/www/wp-content/plugins/seo-automatic-links/seo-links.php
on line
400
Notice
: Undefined index: [džava] nebo [java] skript? in
/hosting/www/bloxxter.cz/pavelungrcz/www/wp-content/plugins/seo-automatic-links/seo-links.php
on line
400
Notice
: Undefined index: Trvalé přesměrování 301 in
/hosting/www/bloxxter.cz/pavelungrcz/www/wp-content/plugins/seo-automatic-links/seo-links.php
on line
400
Notice
: Undefined index: Trvalé přesměrování 301 in
/hosting/www/bloxxter.cz/pavelungrcz/www/wp-content/plugins/seo-automatic-links/seo-links.php
on line
400
Notice
: Undefined index: Majestic SEO a HTTPS protokol in
/hosting/www/bloxxter.cz/pavelungrcz/www/wp-content/plugins/seo-automatic-links/seo-links.php
on line
400
Notice
: Undefined index: Majestic SEO a HTTPS protokol in
/hosting/www/bloxxter.cz/pavelungrcz/www/wp-content/plugins/seo-automatic-links/seo-links.php
on line
400
Notice
: Undefined index: Co je aktualizace Hummingbird in
/hosting/www/bloxxter.cz/pavelungrcz/www/wp-content/plugins/seo-automatic-links/seo-links.php
on line
400
Notice
: Undefined index: Co je aktualizace Hummingbird in
/hosting/www/bloxxter.cz/pavelungrcz/www/wp-content/plugins/seo-automatic-links/seo-links.php
on line
400
Notice
: Undefined index: Co doporučuje Google pro SEO in
/hosting/www/bloxxter.cz/pavelungrcz/www/wp-content/plugins/seo-automatic-links/seo-links.php
on line
400
Notice
: Undefined index: Co doporučuje Google pro SEO in
/hosting/www/bloxxter.cz/pavelungrcz/www/wp-content/plugins/seo-automatic-links/seo-links.php
on line
400
Notice
: Undefined index: Apple má vlastního crawlera in
/hosting/www/bloxxter.cz/pavelungrcz/www/wp-content/plugins/seo-automatic-links/seo-links.php
on line
400
Notice
: Undefined index: Apple má vlastního crawlera in
/hosting/www/bloxxter.cz/pavelungrcz/www/wp-content/plugins/seo-automatic-links/seo-links.php
on line
400
Notice
: Undefined index: RankBrain algoritmus od Google in
/hosting/www/bloxxter.cz/pavelungrcz/www/wp-content/plugins/seo-automatic-links/seo-links.php
on line
400
Notice
: Undefined index: RankBrain algoritmus od Google in
/hosting/www/bloxxter.cz/pavelungrcz/www/wp-content/plugins/seo-automatic-links/seo-links.php
on line
400
Notice
: Undefined index: Online alternativy za Photoshop in
/hosting/www/bloxxter.cz/pavelungrcz/www/wp-content/plugins/seo-automatic-links/seo-links.php
on line
400
Notice
: Undefined index: Online alternativy za Photoshop in
/hosting/www/bloxxter.cz/pavelungrcz/www/wp-content/plugins/seo-automatic-links/seo-links.php
on line
400
Notice
: Undefined index: Pár aktuálních tipů pro SEO in
/hosting/www/bloxxter.cz/pavelungrcz/www/wp-content/plugins/seo-automatic-links/seo-links.php
on line
400
Notice
: Undefined index: Pár aktuálních tipů pro SEO in
/hosting/www/bloxxter.cz/pavelungrcz/www/wp-content/plugins/seo-automatic-links/seo-links.php
on line
400
Notice
: Undefined index: Co si o SEO z webu nepřečtete in
/hosting/www/bloxxter.cz/pavelungrcz/www/wp-content/plugins/seo-automatic-links/seo-links.php
on line
400
Notice
: Undefined index: Co si o SEO z webu nepřečtete in
/hosting/www/bloxxter.cz/pavelungrcz/www/wp-content/plugins/seo-automatic-links/seo-links.php
on line
400
Notice
: Undefined index: Doporučení: Grafici na grafiku in
/hosting/www/bloxxter.cz/pavelungrcz/www/wp-content/plugins/seo-automatic-links/seo-links.php
on line
400
Notice
: Undefined index: Doporučení: Grafici na grafiku in
/hosting/www/bloxxter.cz/pavelungrcz/www/wp-content/plugins/seo-automatic-links/seo-links.php
on line
400
Notice
: Undefined index: Doplnění k 301 přesměrování in
/hosting/www/bloxxter.cz/pavelungrcz/www/wp-content/plugins/seo-automatic-links/seo-links.php
on line
400
Notice
: Undefined index: Doplnění k 301 přesměrování in
/hosting/www/bloxxter.cz/pavelungrcz/www/wp-content/plugins/seo-automatic-links/seo-links.php
on line
400
Notice
: Undefined index: AMP weby ne? Přemýšlejme znovu in
/hosting/www/bloxxter.cz/pavelungrcz/www/wp-content/plugins/seo-automatic-links/seo-links.php
on line
400
Notice
: Undefined index: AMP weby ne? Přemýšlejme znovu in
/hosting/www/bloxxter.cz/pavelungrcz/www/wp-content/plugins/seo-automatic-links/seo-links.php
on line
400
Notice
: Undefined index: LIM 2015 - návrat na místo činu in
/hosting/www/bloxxter.cz/pavelungrcz/www/wp-content/plugins/seo-automatic-links/seo-links.php
on line
400
Notice
: Undefined index: LIM 2015 - návrat na místo činu in
/hosting/www/bloxxter.cz/pavelungrcz/www/wp-content/plugins/seo-automatic-links/seo-links.php
on line
400
Notice
: Undefined index: SEOloger podcast #2: Garance v SEO in
/hosting/www/bloxxter.cz/pavelungrcz/www/wp-content/plugins/seo-automatic-links/seo-links.php
on line
400
Notice
: Undefined index: SEOloger podcast #2: Garance v SEO in
/hosting/www/bloxxter.cz/pavelungrcz/www/wp-content/plugins/seo-automatic-links/seo-links.php
on line
400
Notice
: Undefined index: Want a site that Google will love? in
/hosting/www/bloxxter.cz/pavelungrcz/www/wp-content/plugins/seo-automatic-links/seo-links.php
on line
400
Notice
: Undefined index: Want a site that Google will love? in
/hosting/www/bloxxter.cz/pavelungrcz/www/wp-content/plugins/seo-automatic-links/seo-links.php
on line
400
Notice
: Undefined index: Hříchy nového fulltextu Seznamu in
/hosting/www/bloxxter.cz/pavelungrcz/www/wp-content/plugins/seo-automatic-links/seo-links.php
on line
400
Notice
: Undefined index: Hříchy nového fulltextu Seznamu in
/hosting/www/bloxxter.cz/pavelungrcz/www/wp-content/plugins/seo-automatic-links/seo-links.php
on line
400
Notice
: Undefined index: SEO školení, která vám chybělo in
/hosting/www/bloxxter.cz/pavelungrcz/www/wp-content/plugins/seo-automatic-links/seo-links.php
on line
400
Notice
: Undefined index: SEO školení, která vám chybělo in
/hosting/www/bloxxter.cz/pavelungrcz/www/wp-content/plugins/seo-automatic-links/seo-links.php
on line
400
Notice
: Undefined index: Google zpoplatnil Google Analytics! in
/hosting/www/bloxxter.cz/pavelungrcz/www/wp-content/plugins/seo-automatic-links/seo-links.php
on line
400
Notice
: Undefined index: Google zpoplatnil Google Analytics! in
/hosting/www/bloxxter.cz/pavelungrcz/www/wp-content/plugins/seo-automatic-links/seo-links.php
on line
400
Notice
: Undefined index: Důležitost nadpisů z pohledu SEO in
/hosting/www/bloxxter.cz/pavelungrcz/www/wp-content/plugins/seo-automatic-links/seo-links.php
on line
400
Notice
: Undefined index: Důležitost nadpisů z pohledu SEO in
/hosting/www/bloxxter.cz/pavelungrcz/www/wp-content/plugins/seo-automatic-links/seo-links.php
on line
400
Notice
: Undefined index: Recenze: Jan Kalianko, E-shop kniha in
/hosting/www/bloxxter.cz/pavelungrcz/www/wp-content/plugins/seo-automatic-links/seo-links.php
on line
400
Notice
: Undefined index: Recenze: Jan Kalianko, E-shop kniha in
/hosting/www/bloxxter.cz/pavelungrcz/www/wp-content/plugins/seo-automatic-links/seo-links.php
on line
400
Notice
: Undefined index: Jak psát CSS aneb jak je píšu já in
/hosting/www/bloxxter.cz/pavelungrcz/www/wp-content/plugins/seo-automatic-links/seo-links.php
on line
400
Notice
: Undefined index: Jak psát CSS aneb jak je píšu já in
/hosting/www/bloxxter.cz/pavelungrcz/www/wp-content/plugins/seo-automatic-links/seo-links.php
on line
400
Notice
: Undefined index: Nové školení: SEO pro copywritery in
/hosting/www/bloxxter.cz/pavelungrcz/www/wp-content/plugins/seo-automatic-links/seo-links.php
on line
400
Notice
: Undefined index: Nové školení: SEO pro copywritery in
/hosting/www/bloxxter.cz/pavelungrcz/www/wp-content/plugins/seo-automatic-links/seo-links.php
on line
400
Notice
: Undefined index: Jak vypnout flash v prohlížeči in
/hosting/www/bloxxter.cz/pavelungrcz/www/wp-content/plugins/seo-automatic-links/seo-links.php
on line
400
Notice
: Undefined index: Jak vypnout flash v prohlížeči in
/hosting/www/bloxxter.cz/pavelungrcz/www/wp-content/plugins/seo-automatic-links/seo-links.php
on line
400
Notice
: Undefined index: Google má platit - za to, že hledá in
/hosting/www/bloxxter.cz/pavelungrcz/www/wp-content/plugins/seo-automatic-links/seo-links.php
on line
400
Notice
: Undefined index: Google má platit - za to, že hledá in
/hosting/www/bloxxter.cz/pavelungrcz/www/wp-content/plugins/seo-automatic-links/seo-links.php
on line
400
Notice
: Undefined index: Jak poslat vyhledávače na váš web in
/hosting/www/bloxxter.cz/pavelungrcz/www/wp-content/plugins/seo-automatic-links/seo-links.php
on line
400
Notice
: Undefined index: Jak poslat vyhledávače na váš web in
/hosting/www/bloxxter.cz/pavelungrcz/www/wp-content/plugins/seo-automatic-links/seo-links.php
on line
400
Notice
: Undefined index: Jak vám affiliate může rozbít web in
/hosting/www/bloxxter.cz/pavelungrcz/www/wp-content/plugins/seo-automatic-links/seo-links.php
on line
400
Notice
: Undefined index: Jak vám affiliate může rozbít web in
/hosting/www/bloxxter.cz/pavelungrcz/www/wp-content/plugins/seo-automatic-links/seo-links.php
on line
400
Notice
: Undefined index: Google+ dávám rok, maximálně dva! in
/hosting/www/bloxxter.cz/pavelungrcz/www/wp-content/plugins/seo-automatic-links/seo-links.php
on line
400
Notice
: Undefined index: Google+ dávám rok, maximálně dva! in
/hosting/www/bloxxter.cz/pavelungrcz/www/wp-content/plugins/seo-automatic-links/seo-links.php
on line
400
Notice
: Undefined index: Soutěž o lístek na SEO restart 2015 in
/hosting/www/bloxxter.cz/pavelungrcz/www/wp-content/plugins/seo-automatic-links/seo-links.php
on line
400
Notice
: Undefined index: Soutěž o lístek na SEO restart 2015 in
/hosting/www/bloxxter.cz/pavelungrcz/www/wp-content/plugins/seo-automatic-links/seo-links.php
on line
400
Notice
: Undefined index: Facebook poznámky/notes z pohledu SEO in
/hosting/www/bloxxter.cz/pavelungrcz/www/wp-content/plugins/seo-automatic-links/seo-links.php
on line
400
Notice
: Undefined index: Facebook poznámky/notes z pohledu SEO in
/hosting/www/bloxxter.cz/pavelungrcz/www/wp-content/plugins/seo-automatic-links/seo-links.php
on line
400
Notice
: Undefined index: Otestujte si prohlížeč na CSS 3 in
/hosting/www/bloxxter.cz/pavelungrcz/www/wp-content/plugins/seo-automatic-links/seo-links.php
on line
400
Notice
: Undefined index: Otestujte si prohlížeč na CSS 3 in
/hosting/www/bloxxter.cz/pavelungrcz/www/wp-content/plugins/seo-automatic-links/seo-links.php
on line
400
Notice
: Undefined index: Copywriterka v říši SEO a Wordpress in
/hosting/www/bloxxter.cz/pavelungrcz/www/wp-content/plugins/seo-automatic-links/seo-links.php
on line
400
Notice
: Undefined index: Copywriterka v říši SEO a Wordpress in
/hosting/www/bloxxter.cz/pavelungrcz/www/wp-content/plugins/seo-automatic-links/seo-links.php
on line
400
Notice
: Undefined index: IE Bug s mizením pozadí divu in
/hosting/www/bloxxter.cz/pavelungrcz/www/wp-content/plugins/seo-automatic-links/seo-links.php
on line
400
Notice
: Undefined index: IE Bug s mizením pozadí divu in
/hosting/www/bloxxter.cz/pavelungrcz/www/wp-content/plugins/seo-automatic-links/seo-links.php
on line
400
Notice
: Undefined index: Malé zamyšlení o projektu PlaCla.cz in
/hosting/www/bloxxter.cz/pavelungrcz/www/wp-content/plugins/seo-automatic-links/seo-links.php
on line
400
Notice
: Undefined index: Malé zamyšlení o projektu PlaCla.cz in
/hosting/www/bloxxter.cz/pavelungrcz/www/wp-content/plugins/seo-automatic-links/seo-links.php
on line
400
Notice
: Undefined index: Využívejte trendu, svezte se na vlně in
/hosting/www/bloxxter.cz/pavelungrcz/www/wp-content/plugins/seo-automatic-links/seo-links.php
on line
400
Notice
: Undefined index: Využívejte trendu, svezte se na vlně in
/hosting/www/bloxxter.cz/pavelungrcz/www/wp-content/plugins/seo-automatic-links/seo-links.php
on line
400
Notice
: Undefined index: Barcamp 2011 Praha – díky, takhle ne in
/hosting/www/bloxxter.cz/pavelungrcz/www/wp-content/plugins/seo-automatic-links/seo-links.php
on line
400
Notice
: Undefined index: Barcamp 2011 Praha – díky, takhle ne in
/hosting/www/bloxxter.cz/pavelungrcz/www/wp-content/plugins/seo-automatic-links/seo-links.php
on line
400
Notice
: Undefined index: 14 SEO informací od Matta Cuttse z SMX in
/hosting/www/bloxxter.cz/pavelungrcz/www/wp-content/plugins/seo-automatic-links/seo-links.php
on line
400
Notice
: Undefined index: 14 SEO informací od Matta Cuttse z SMX in
/hosting/www/bloxxter.cz/pavelungrcz/www/wp-content/plugins/seo-automatic-links/seo-links.php
on line
400
Notice
: Undefined index: Barcamp !!! 2013 lepší Vsetínského? in
/hosting/www/bloxxter.cz/pavelungrcz/www/wp-content/plugins/seo-automatic-links/seo-links.php
on line
400
Notice
: Undefined index: Barcamp !!! 2013 lepší Vsetínského? in
/hosting/www/bloxxter.cz/pavelungrcz/www/wp-content/plugins/seo-automatic-links/seo-links.php
on line
400
Notice
: Undefined index: Bez odkazů to nepůjde. Se stim smiř! in
/hosting/www/bloxxter.cz/pavelungrcz/www/wp-content/plugins/seo-automatic-links/seo-links.php
on line
400
Notice
: Undefined index: Bez odkazů to nepůjde. Se stim smiř! in
/hosting/www/bloxxter.cz/pavelungrcz/www/wp-content/plugins/seo-automatic-links/seo-links.php
on line
400
Notice
: Undefined index: České weby nejen o (online) marketingu in
/hosting/www/bloxxter.cz/pavelungrcz/www/wp-content/plugins/seo-automatic-links/seo-links.php
on line
400
Notice
: Undefined index: České weby nejen o (online) marketingu in
/hosting/www/bloxxter.cz/pavelungrcz/www/wp-content/plugins/seo-automatic-links/seo-links.php
on line
400
Notice
: Undefined index: Google přestává využívat authorship in
/hosting/www/bloxxter.cz/pavelungrcz/www/wp-content/plugins/seo-automatic-links/seo-links.php
on line
400
Notice
: Undefined index: Google přestává využívat authorship in
/hosting/www/bloxxter.cz/pavelungrcz/www/wp-content/plugins/seo-automatic-links/seo-links.php
on line
400
Notice
: Undefined index: Jak na Google Analytics v CMS Made Simple in
/hosting/www/bloxxter.cz/pavelungrcz/www/wp-content/plugins/seo-automatic-links/seo-links.php
on line
400
Notice
: Undefined index: Jak na Google Analytics v CMS Made Simple in
/hosting/www/bloxxter.cz/pavelungrcz/www/wp-content/plugins/seo-automatic-links/seo-links.php
on line
400
Notice
: Undefined index: Kontrola indexace na Seznamu bude lepší in
/hosting/www/bloxxter.cz/pavelungrcz/www/wp-content/plugins/seo-automatic-links/seo-links.php
on line
400
Notice
: Undefined index: Kontrola indexace na Seznamu bude lepší in
/hosting/www/bloxxter.cz/pavelungrcz/www/wp-content/plugins/seo-automatic-links/seo-links.php
on line
400
Notice
: Undefined index: Seznam.cz experimentuje s personalizací? in
/hosting/www/bloxxter.cz/pavelungrcz/www/wp-content/plugins/seo-automatic-links/seo-links.php
on line
400
Notice
: Undefined index: Seznam.cz experimentuje s personalizací? in
/hosting/www/bloxxter.cz/pavelungrcz/www/wp-content/plugins/seo-automatic-links/seo-links.php
on line
400
Notice
: Undefined index: Které články jste milovali v roce 2014 in
/hosting/www/bloxxter.cz/pavelungrcz/www/wp-content/plugins/seo-automatic-links/seo-links.php
on line
400
Notice
: Undefined index: Které články jste milovali v roce 2014 in
/hosting/www/bloxxter.cz/pavelungrcz/www/wp-content/plugins/seo-automatic-links/seo-links.php
on line
400
Notice
: Undefined index: Co mění June 2019 Core Update na Google? in
/hosting/www/bloxxter.cz/pavelungrcz/www/wp-content/plugins/seo-automatic-links/seo-links.php
on line
400
Notice
: Undefined index: Co mění June 2019 Core Update na Google? in
/hosting/www/bloxxter.cz/pavelungrcz/www/wp-content/plugins/seo-automatic-links/seo-links.php
on line
400
Notice
: Undefined index: Jak na screenshoty na webu - Pixlr Grabber in
/hosting/www/bloxxter.cz/pavelungrcz/www/wp-content/plugins/seo-automatic-links/seo-links.php
on line
400
Notice
: Undefined index: Jak na screenshoty na webu - Pixlr Grabber in
/hosting/www/bloxxter.cz/pavelungrcz/www/wp-content/plugins/seo-automatic-links/seo-links.php
on line
400
Notice
: Undefined index: Ataxo koupilo konkurenční společnost H1 in
/hosting/www/bloxxter.cz/pavelungrcz/www/wp-content/plugins/seo-automatic-links/seo-links.php
on line
400
Notice
: Undefined index: Ataxo koupilo konkurenční společnost H1 in
/hosting/www/bloxxter.cz/pavelungrcz/www/wp-content/plugins/seo-automatic-links/seo-links.php
on line
400
Notice
: Undefined index: Informace o aktualizaci Google Penguin 2.0 in
/hosting/www/bloxxter.cz/pavelungrcz/www/wp-content/plugins/seo-automatic-links/seo-links.php
on line
400
Notice
: Undefined index: Informace o aktualizaci Google Penguin 2.0 in
/hosting/www/bloxxter.cz/pavelungrcz/www/wp-content/plugins/seo-automatic-links/seo-links.php
on line
400
Notice
: Undefined index: Co způsobí rozmach obsahové marketingu? in
/hosting/www/bloxxter.cz/pavelungrcz/www/wp-content/plugins/seo-automatic-links/seo-links.php
on line
400
Notice
: Undefined index: Co způsobí rozmach obsahové marketingu? in
/hosting/www/bloxxter.cz/pavelungrcz/www/wp-content/plugins/seo-automatic-links/seo-links.php
on line
400
Notice
: Undefined index: Novy majitel kapusty Xhosting byl hacknutý in
/hosting/www/bloxxter.cz/pavelungrcz/www/wp-content/plugins/seo-automatic-links/seo-links.php
on line
400
Notice
: Undefined index: Novy majitel kapusty Xhosting byl hacknutý in
/hosting/www/bloxxter.cz/pavelungrcz/www/wp-content/plugins/seo-automatic-links/seo-links.php
on line
400
Notice
: Undefined index: Google spustil sociální síť Google plus in
/hosting/www/bloxxter.cz/pavelungrcz/www/wp-content/plugins/seo-automatic-links/seo-links.php
on line
400
Notice
: Undefined index: Google spustil sociální síť Google plus in
/hosting/www/bloxxter.cz/pavelungrcz/www/wp-content/plugins/seo-automatic-links/seo-links.php
on line
400
Notice
: Undefined index: X-robots tag nezabrání crawlingu celé URL in
/hosting/www/bloxxter.cz/pavelungrcz/www/wp-content/plugins/seo-automatic-links/seo-links.php
on line
400
Notice
: Undefined index: X-robots tag nezabrání crawlingu celé URL in
/hosting/www/bloxxter.cz/pavelungrcz/www/wp-content/plugins/seo-automatic-links/seo-links.php
on line
400
Notice
: Undefined index: WebExpo 2012 a zamýšlení nad konferencemi in
/hosting/www/bloxxter.cz/pavelungrcz/www/wp-content/plugins/seo-automatic-links/seo-links.php
on line
400
Notice
: Undefined index: WebExpo 2012 a zamýšlení nad konferencemi in
/hosting/www/bloxxter.cz/pavelungrcz/www/wp-content/plugins/seo-automatic-links/seo-links.php
on line
400
Notice
: Undefined index: Jak jsou na tom systémy pro e-shopy se SEO? in
/hosting/www/bloxxter.cz/pavelungrcz/www/wp-content/plugins/seo-automatic-links/seo-links.php
on line
400
Notice
: Undefined index: Jak jsou na tom systémy pro e-shopy se SEO? in
/hosting/www/bloxxter.cz/pavelungrcz/www/wp-content/plugins/seo-automatic-links/seo-links.php
on line
400
Notice
: Undefined index: Jak psát správně příspěvek na Facebook in
/hosting/www/bloxxter.cz/pavelungrcz/www/wp-content/plugins/seo-automatic-links/seo-links.php
on line
400
Notice
: Undefined index: Jak psát správně příspěvek na Facebook in
/hosting/www/bloxxter.cz/pavelungrcz/www/wp-content/plugins/seo-automatic-links/seo-links.php
on line
400
Notice
: Undefined index: Google snižuje míru rich snippetů v SERPu in
/hosting/www/bloxxter.cz/pavelungrcz/www/wp-content/plugins/seo-automatic-links/seo-links.php
on line
400
Notice
: Undefined index: Google snižuje míru rich snippetů v SERPu in
/hosting/www/bloxxter.cz/pavelungrcz/www/wp-content/plugins/seo-automatic-links/seo-links.php
on line
400
Notice
: Undefined index: Negativní SEO v roli výhrůžného e-mailu in
/hosting/www/bloxxter.cz/pavelungrcz/www/wp-content/plugins/seo-automatic-links/seo-links.php
on line
400
Notice
: Undefined index: Negativní SEO v roli výhrůžného e-mailu in
/hosting/www/bloxxter.cz/pavelungrcz/www/wp-content/plugins/seo-automatic-links/seo-links.php
on line
400
Notice
: Undefined index: Zvu vás na nové školení SEO pro Wordpress in
/hosting/www/bloxxter.cz/pavelungrcz/www/wp-content/plugins/seo-automatic-links/seo-links.php
on line
400
Notice
: Undefined index: Zvu vás na nové školení SEO pro Wordpress in
/hosting/www/bloxxter.cz/pavelungrcz/www/wp-content/plugins/seo-automatic-links/seo-links.php
on line
400
Notice
: Undefined index: Trendy v SEO a online marketingu pro rok 2016 in
/hosting/www/bloxxter.cz/pavelungrcz/www/wp-content/plugins/seo-automatic-links/seo-links.php
on line
400
Notice
: Undefined index: Trendy v SEO a online marketingu pro rok 2016 in
/hosting/www/bloxxter.cz/pavelungrcz/www/wp-content/plugins/seo-automatic-links/seo-links.php
on line
400
Notice
: Undefined index: Jak správně na stránkování z pohledu SEO in
/hosting/www/bloxxter.cz/pavelungrcz/www/wp-content/plugins/seo-automatic-links/seo-links.php
on line
400
Notice
: Undefined index: Jak správně na stránkování z pohledu SEO in
/hosting/www/bloxxter.cz/pavelungrcz/www/wp-content/plugins/seo-automatic-links/seo-links.php
on line
400
Notice
: Undefined index: Proč (český) obsahový marketing nefunguje in
/hosting/www/bloxxter.cz/pavelungrcz/www/wp-content/plugins/seo-automatic-links/seo-links.php
on line
400
Notice
: Undefined index: Proč (český) obsahový marketing nefunguje in
/hosting/www/bloxxter.cz/pavelungrcz/www/wp-content/plugins/seo-automatic-links/seo-links.php
on line
400
Notice
: Undefined index: Jedeme pomáhat webům na Slovensko - SEOUXsk in
/hosting/www/bloxxter.cz/pavelungrcz/www/wp-content/plugins/seo-automatic-links/seo-links.php
on line
400
Notice
: Undefined index: Jedeme pomáhat webům na Slovensko - SEOUXsk in
/hosting/www/bloxxter.cz/pavelungrcz/www/wp-content/plugins/seo-automatic-links/seo-links.php
on line
400
Notice
: Undefined index: Trendy v SEO a inbound marketingu na rok 2015 in
/hosting/www/bloxxter.cz/pavelungrcz/www/wp-content/plugins/seo-automatic-links/seo-links.php
on line
400
Notice
: Undefined index: Trendy v SEO a inbound marketingu na rok 2015 in
/hosting/www/bloxxter.cz/pavelungrcz/www/wp-content/plugins/seo-automatic-links/seo-links.php
on line
400
Notice
: Undefined index: Marketing Miner - cesta ke komplexní analýze in
/hosting/www/bloxxter.cz/pavelungrcz/www/wp-content/plugins/seo-automatic-links/seo-links.php
on line
400
Notice
: Undefined index: Marketing Miner - cesta ke komplexní analýze in
/hosting/www/bloxxter.cz/pavelungrcz/www/wp-content/plugins/seo-automatic-links/seo-links.php
on line
400
Notice
: Undefined index: Kupte si doménu, kterou můžete mít zdarma! in
/hosting/www/bloxxter.cz/pavelungrcz/www/wp-content/plugins/seo-automatic-links/seo-links.php
on line
400
Notice
: Undefined index: Kupte si doménu, kterou můžete mít zdarma! in
/hosting/www/bloxxter.cz/pavelungrcz/www/wp-content/plugins/seo-automatic-links/seo-links.php
on line
400
Notice
: Undefined index: Proč jsem přešel z Google Readeru na Feedly in
/hosting/www/bloxxter.cz/pavelungrcz/www/wp-content/plugins/seo-automatic-links/seo-links.php
on line
400
Notice
: Undefined index: Proč jsem přešel z Google Readeru na Feedly in
/hosting/www/bloxxter.cz/pavelungrcz/www/wp-content/plugins/seo-automatic-links/seo-links.php
on line
400
Notice
: Undefined index: Jedu na Slovensko. SEO školení v Bratislavě! in
/hosting/www/bloxxter.cz/pavelungrcz/www/wp-content/plugins/seo-automatic-links/seo-links.php
on line
400
Notice
: Undefined index: Jedu na Slovensko. SEO školení v Bratislavě! in
/hosting/www/bloxxter.cz/pavelungrcz/www/wp-content/plugins/seo-automatic-links/seo-links.php
on line
400
Notice
: Undefined index: Tak nám hackli Lom paní Milerová in
/hosting/www/bloxxter.cz/pavelungrcz/www/wp-content/plugins/seo-automatic-links/seo-links.php
on line
400
Notice
: Undefined index: Tak nám hackli Lom paní Milerová in
/hosting/www/bloxxter.cz/pavelungrcz/www/wp-content/plugins/seo-automatic-links/seo-links.php
on line
400
Notice
: Undefined index: Synchronizace záložek a hesel ve Firefoxu in
/hosting/www/bloxxter.cz/pavelungrcz/www/wp-content/plugins/seo-automatic-links/seo-links.php
on line
400
Notice
: Undefined index: Synchronizace záložek a hesel ve Firefoxu in
/hosting/www/bloxxter.cz/pavelungrcz/www/wp-content/plugins/seo-automatic-links/seo-links.php
on line
400
Notice
: Undefined index: Jak správně na Cookie lištu z pohledu Google in
/hosting/www/bloxxter.cz/pavelungrcz/www/wp-content/plugins/seo-automatic-links/seo-links.php
on line
400
Notice
: Undefined index: Jak správně na Cookie lištu z pohledu Google in
/hosting/www/bloxxter.cz/pavelungrcz/www/wp-content/plugins/seo-automatic-links/seo-links.php
on line
400
Notice
: Undefined index: Tip na aktuální linkbaiting pro knihkupectví in
/hosting/www/bloxxter.cz/pavelungrcz/www/wp-content/plugins/seo-automatic-links/seo-links.php
on line
400
Notice
: Undefined index: Tip na aktuální linkbaiting pro knihkupectví in
/hosting/www/bloxxter.cz/pavelungrcz/www/wp-content/plugins/seo-automatic-links/seo-links.php
on line
400
Notice
: Undefined index: Na co jsme si nedali pozor při organizaci SEOUX in
/hosting/www/bloxxter.cz/pavelungrcz/www/wp-content/plugins/seo-automatic-links/seo-links.php
on line
400
Notice
: Undefined index: Na co jsme si nedali pozor při organizaci SEOUX in
/hosting/www/bloxxter.cz/pavelungrcz/www/wp-content/plugins/seo-automatic-links/seo-links.php
on line
400
Notice
: Undefined index: Síla Twitteru posouvá stránku ve výsledcích in
/hosting/www/bloxxter.cz/pavelungrcz/www/wp-content/plugins/seo-automatic-links/seo-links.php
on line
400
Notice
: Undefined index: Síla Twitteru posouvá stránku ve výsledcích in
/hosting/www/bloxxter.cz/pavelungrcz/www/wp-content/plugins/seo-automatic-links/seo-links.php
on line
400
Notice
: Undefined index: Tag cloud z klíčových slov v Google Analytics in
/hosting/www/bloxxter.cz/pavelungrcz/www/wp-content/plugins/seo-automatic-links/seo-links.php
on line
400
Notice
: Undefined index: Tag cloud z klíčových slov v Google Analytics in
/hosting/www/bloxxter.cz/pavelungrcz/www/wp-content/plugins/seo-automatic-links/seo-links.php
on line
400
Notice
: Undefined index: Authorship v SERPu Google přichází o obrázky in
/hosting/www/bloxxter.cz/pavelungrcz/www/wp-content/plugins/seo-automatic-links/seo-links.php
on line
400
Notice
: Undefined index: Authorship v SERPu Google přichází o obrázky in
/hosting/www/bloxxter.cz/pavelungrcz/www/wp-content/plugins/seo-automatic-links/seo-links.php
on line
400
Notice
: Undefined index: SEOUX.cz kurz tvorby webu zaměřený na SEO a UX in
/hosting/www/bloxxter.cz/pavelungrcz/www/wp-content/plugins/seo-automatic-links/seo-links.php
on line
400
Notice
: Undefined index: SEOUX.cz kurz tvorby webu zaměřený na SEO a UX in
/hosting/www/bloxxter.cz/pavelungrcz/www/wp-content/plugins/seo-automatic-links/seo-links.php
on line
400
Notice
: Undefined index: Vyvracení SEO mýtů: indexace tajných stránek in
/hosting/www/bloxxter.cz/pavelungrcz/www/wp-content/plugins/seo-automatic-links/seo-links.php
on line
400
Notice
: Undefined index: Vyvracení SEO mýtů: indexace tajných stránek in
/hosting/www/bloxxter.cz/pavelungrcz/www/wp-content/plugins/seo-automatic-links/seo-links.php
on line
400
Notice
: Undefined index: Seznam spustil betu svých Seznam Webmaster tools in
/hosting/www/bloxxter.cz/pavelungrcz/www/wp-content/plugins/seo-automatic-links/seo-links.php
on line
400
Notice
: Undefined index: Seznam spustil betu svých Seznam Webmaster tools in
/hosting/www/bloxxter.cz/pavelungrcz/www/wp-content/plugins/seo-automatic-links/seo-links.php
on line
400
Notice
: Undefined index: Jak k duplicitním URL přistupují vyhledávače in
/hosting/www/bloxxter.cz/pavelungrcz/www/wp-content/plugins/seo-automatic-links/seo-links.php
on line
400
Notice
: Undefined index: Jak k duplicitním URL přistupují vyhledávače in
/hosting/www/bloxxter.cz/pavelungrcz/www/wp-content/plugins/seo-automatic-links/seo-links.php
on line
400
Notice
: Undefined index: Náš SEO tým hledá nové hvězdy linkbuildingu in
/hosting/www/bloxxter.cz/pavelungrcz/www/wp-content/plugins/seo-automatic-links/seo-links.php
on line
400
Notice
: Undefined index: Náš SEO tým hledá nové hvězdy linkbuildingu in
/hosting/www/bloxxter.cz/pavelungrcz/www/wp-content/plugins/seo-automatic-links/seo-links.php
on line
400
Notice
: Undefined index: Jak bylo konferenci Firmy v sociálních sítích in
/hosting/www/bloxxter.cz/pavelungrcz/www/wp-content/plugins/seo-automatic-links/seo-links.php
on line
400
Notice
: Undefined index: Jak bylo konferenci Firmy v sociálních sítích in
/hosting/www/bloxxter.cz/pavelungrcz/www/wp-content/plugins/seo-automatic-links/seo-links.php
on line
400
Notice
: Undefined index: Návod: Jak nainstalovat SEO toolkit na Windows 10 in
/hosting/www/bloxxter.cz/pavelungrcz/www/wp-content/plugins/seo-automatic-links/seo-links.php
on line
400
Notice
: Undefined index: Návod: Jak nainstalovat SEO toolkit na Windows 10 in
/hosting/www/bloxxter.cz/pavelungrcz/www/wp-content/plugins/seo-automatic-links/seo-links.php
on line
400
Notice
: Undefined index: Proč štítky MAJÍ význam na obsahových webech in
/hosting/www/bloxxter.cz/pavelungrcz/www/wp-content/plugins/seo-automatic-links/seo-links.php
on line
400
Notice
: Undefined index: Proč štítky MAJÍ význam na obsahových webech in
/hosting/www/bloxxter.cz/pavelungrcz/www/wp-content/plugins/seo-automatic-links/seo-links.php
on line
400
Notice
: Undefined index: S Infinite Scroll si budete chtít sáhnout na dno in
/hosting/www/bloxxter.cz/pavelungrcz/www/wp-content/plugins/seo-automatic-links/seo-links.php
on line
400
Notice
: Undefined index: S Infinite Scroll si budete chtít sáhnout na dno in
/hosting/www/bloxxter.cz/pavelungrcz/www/wp-content/plugins/seo-automatic-links/seo-links.php
on line
400
Notice
: Undefined index: Linkmonitor - měla by vás tato služba zajímat? in
/hosting/www/bloxxter.cz/pavelungrcz/www/wp-content/plugins/seo-automatic-links/seo-links.php
on line
400
Notice
: Undefined index: Linkmonitor - měla by vás tato služba zajímat? in
/hosting/www/bloxxter.cz/pavelungrcz/www/wp-content/plugins/seo-automatic-links/seo-links.php
on line
400
Notice
: Undefined index: Brněnský a světový Marketing Festival potřetí in
/hosting/www/bloxxter.cz/pavelungrcz/www/wp-content/plugins/seo-automatic-links/seo-links.php
on line
400
Notice
: Undefined index: Brněnský a světový Marketing Festival potřetí in
/hosting/www/bloxxter.cz/pavelungrcz/www/wp-content/plugins/seo-automatic-links/seo-links.php
on line
400
Notice
: Undefined index: SEO pro rok 2018? Nic nového pod sluncem 🌞 in
/hosting/www/bloxxter.cz/pavelungrcz/www/wp-content/plugins/seo-automatic-links/seo-links.php
on line
400
Notice
: Undefined index: SEO pro rok 2018? Nic nového pod sluncem 🌞 in
/hosting/www/bloxxter.cz/pavelungrcz/www/wp-content/plugins/seo-automatic-links/seo-links.php
on line
400
Notice
: Undefined index: SEOLoger podcast 3: Jaký byl letošní SEOrestart? in
/hosting/www/bloxxter.cz/pavelungrcz/www/wp-content/plugins/seo-automatic-links/seo-links.php
on line
400
Notice
: Undefined index: SEOLoger podcast 3: Jaký byl letošní SEOrestart? in
/hosting/www/bloxxter.cz/pavelungrcz/www/wp-content/plugins/seo-automatic-links/seo-links.php
on line
400
Notice
: Undefined index: Výsledky z Twitter Google lépe integruje do SERPu in
/hosting/www/bloxxter.cz/pavelungrcz/www/wp-content/plugins/seo-automatic-links/seo-links.php
on line
400
Notice
: Undefined index: Výsledky z Twitter Google lépe integruje do SERPu in
/hosting/www/bloxxter.cz/pavelungrcz/www/wp-content/plugins/seo-automatic-links/seo-links.php
on line
400
Notice
: Undefined index: 33 SEO tipů od Google -> DYK tweety Garryho Illyese in
/hosting/www/bloxxter.cz/pavelungrcz/www/wp-content/plugins/seo-automatic-links/seo-links.php
on line
400
Notice
: Undefined index: 33 SEO tipů od Google -> DYK tweety Garryho Illyese in
/hosting/www/bloxxter.cz/pavelungrcz/www/wp-content/plugins/seo-automatic-links/seo-links.php
on line
400
Notice
: Undefined index: Problém s validací UTF a PHP include = BOM in
/hosting/www/bloxxter.cz/pavelungrcz/www/wp-content/plugins/seo-automatic-links/seo-links.php
on line
400
Notice
: Undefined index: Problém s validací UTF a PHP include = BOM in
/hosting/www/bloxxter.cz/pavelungrcz/www/wp-content/plugins/seo-automatic-links/seo-links.php
on line
400
Notice
: Undefined index: Marketing Miner představuje super novinku Profilery in
/hosting/www/bloxxter.cz/pavelungrcz/www/wp-content/plugins/seo-automatic-links/seo-links.php
on line
400
Notice
: Undefined index: Marketing Miner představuje super novinku Profilery in
/hosting/www/bloxxter.cz/pavelungrcz/www/wp-content/plugins/seo-automatic-links/seo-links.php
on line
400
Notice
: Undefined index: Matt Cuts vysvětluje, co je placený zpětný odkaz in
/hosting/www/bloxxter.cz/pavelungrcz/www/wp-content/plugins/seo-automatic-links/seo-links.php
on line
400
Notice
: Undefined index: Matt Cuts vysvětluje, co je placený zpětný odkaz in
/hosting/www/bloxxter.cz/pavelungrcz/www/wp-content/plugins/seo-automatic-links/seo-links.php
on line
400
Notice
: Undefined index: Nechte si rozstřelit hlavu školením na R od Media in
/hosting/www/bloxxter.cz/pavelungrcz/www/wp-content/plugins/seo-automatic-links/seo-links.php
on line
400
Notice
: Undefined index: Nechte si rozstřelit hlavu školením na R od Media in
/hosting/www/bloxxter.cz/pavelungrcz/www/wp-content/plugins/seo-automatic-links/seo-links.php
on line
400
Notice
: Undefined index: Google zdrtil Seznam? Ale kdepak, teprve zdrtí. in
/hosting/www/bloxxter.cz/pavelungrcz/www/wp-content/plugins/seo-automatic-links/seo-links.php
on line
400
Notice
: Undefined index: Google zdrtil Seznam? Ale kdepak, teprve zdrtí. in
/hosting/www/bloxxter.cz/pavelungrcz/www/wp-content/plugins/seo-automatic-links/seo-links.php
on line
400
Notice
: Undefined index: Dnešní aktualizace na Seznam.cz zahýbala pozicemi in
/hosting/www/bloxxter.cz/pavelungrcz/www/wp-content/plugins/seo-automatic-links/seo-links.php
on line
400
Notice
: Undefined index: Dnešní aktualizace na Seznam.cz zahýbala pozicemi in
/hosting/www/bloxxter.cz/pavelungrcz/www/wp-content/plugins/seo-automatic-links/seo-links.php
on line
400
Notice
: Undefined index: Google přejmenoval Webmaster Tools na Search console in
/hosting/www/bloxxter.cz/pavelungrcz/www/wp-content/plugins/seo-automatic-links/seo-links.php
on line
400
Notice
: Undefined index: Google přejmenoval Webmaster Tools na Search console in
/hosting/www/bloxxter.cz/pavelungrcz/www/wp-content/plugins/seo-automatic-links/seo-links.php
on line
400
Notice
: Undefined index: Google akceptuje nejvíce omezující tag meta robots in
/hosting/www/bloxxter.cz/pavelungrcz/www/wp-content/plugins/seo-automatic-links/seo-links.php
on line
400
Notice
: Undefined index: Google akceptuje nejvíce omezující tag meta robots in
/hosting/www/bloxxter.cz/pavelungrcz/www/wp-content/plugins/seo-automatic-links/seo-links.php
on line
400
Notice
: Undefined index: Nefunguje vám stará Search Console? Mám řešení. in
/hosting/www/bloxxter.cz/pavelungrcz/www/wp-content/plugins/seo-automatic-links/seo-links.php
on line
400
Notice
: Undefined index: Nefunguje vám stará Search Console? Mám řešení. in
/hosting/www/bloxxter.cz/pavelungrcz/www/wp-content/plugins/seo-automatic-links/seo-links.php
on line
400
Notice
: Undefined index: Problém relevance navigačního dotazu pricemania.cz in
/hosting/www/bloxxter.cz/pavelungrcz/www/wp-content/plugins/seo-automatic-links/seo-links.php
on line
400
Notice
: Undefined index: Problém relevance navigačního dotazu pricemania.cz in
/hosting/www/bloxxter.cz/pavelungrcz/www/wp-content/plugins/seo-automatic-links/seo-links.php
on line
400
Notice
: Undefined index: Jak na duplicitu v SEO pomocí kanonizace (canonical) in
/hosting/www/bloxxter.cz/pavelungrcz/www/wp-content/plugins/seo-automatic-links/seo-links.php
on line
400
Notice
: Undefined index: Jak na duplicitu v SEO pomocí kanonizace (canonical) in
/hosting/www/bloxxter.cz/pavelungrcz/www/wp-content/plugins/seo-automatic-links/seo-links.php
on line
400
Notice
: Undefined index: Nefunguje webhosting kapusta - co se děje a co dál? in
/hosting/www/bloxxter.cz/pavelungrcz/www/wp-content/plugins/seo-automatic-links/seo-links.php
on line
400
Notice
: Undefined index: Nefunguje webhosting kapusta - co se děje a co dál? in
/hosting/www/bloxxter.cz/pavelungrcz/www/wp-content/plugins/seo-automatic-links/seo-links.php
on line
400
Notice
: Undefined index: Rozhovor s Evanem Fishkinem, šéfem SEO v Microsoftu in
/hosting/www/bloxxter.cz/pavelungrcz/www/wp-content/plugins/seo-automatic-links/seo-links.php
on line
400
Notice
: Undefined index: Rozhovor s Evanem Fishkinem, šéfem SEO v Microsoftu in
/hosting/www/bloxxter.cz/pavelungrcz/www/wp-content/plugins/seo-automatic-links/seo-links.php
on line
400
Notice
: Undefined index: Co nás čeká v roce 2014 v SEO a online marketingu? in
/hosting/www/bloxxter.cz/pavelungrcz/www/wp-content/plugins/seo-automatic-links/seo-links.php
on line
400
Notice
: Undefined index: Co nás čeká v roce 2014 v SEO a online marketingu? in
/hosting/www/bloxxter.cz/pavelungrcz/www/wp-content/plugins/seo-automatic-links/seo-links.php
on line
400
Notice
: Undefined index: Co se o SEO naučíš, při psaní jako když najdeš in
/hosting/www/bloxxter.cz/pavelungrcz/www/wp-content/plugins/seo-automatic-links/seo-links.php
on line
400
Notice
: Undefined index: Co se o SEO naučíš, při psaní jako když najdeš in
/hosting/www/bloxxter.cz/pavelungrcz/www/wp-content/plugins/seo-automatic-links/seo-links.php
on line
400
Notice
: Undefined index: Návštěvnost webů z Firmy.cz po redesignu 1.4.2014 in
/hosting/www/bloxxter.cz/pavelungrcz/www/wp-content/plugins/seo-automatic-links/seo-links.php
on line
400
Notice
: Undefined index: Návštěvnost webů z Firmy.cz po redesignu 1.4.2014 in
/hosting/www/bloxxter.cz/pavelungrcz/www/wp-content/plugins/seo-automatic-links/seo-links.php
on line
400
Notice
: Undefined index: Německo chce, aby Google zveřejnil svůj algoritmus in
/hosting/www/bloxxter.cz/pavelungrcz/www/wp-content/plugins/seo-automatic-links/seo-links.php
on line
400
Notice
: Undefined index: Německo chce, aby Google zveřejnil svůj algoritmus in
/hosting/www/bloxxter.cz/pavelungrcz/www/wp-content/plugins/seo-automatic-links/seo-links.php
on line
400
Notice
: Undefined index: S přechodem na HTTPS počkejte na začátek roku 2016 in
/hosting/www/bloxxter.cz/pavelungrcz/www/wp-content/plugins/seo-automatic-links/seo-links.php
on line
400
Notice
: Undefined index: S přechodem na HTTPS počkejte na začátek roku 2016 in
/hosting/www/bloxxter.cz/pavelungrcz/www/wp-content/plugins/seo-automatic-links/seo-links.php
on line
400
Notice
: Undefined index: 3 způsoby, jak zjistit počet výsledků na Seznam.cz in
/hosting/www/bloxxter.cz/pavelungrcz/www/wp-content/plugins/seo-automatic-links/seo-links.php
on line
400
Notice
: Undefined index: 3 způsoby, jak zjistit počet výsledků na Seznam.cz in
/hosting/www/bloxxter.cz/pavelungrcz/www/wp-content/plugins/seo-automatic-links/seo-links.php
on line
400
Notice
: Undefined index: Statistiky o českém Facebooku za 2. čtvrtletí 2017 in
/hosting/www/bloxxter.cz/pavelungrcz/www/wp-content/plugins/seo-automatic-links/seo-links.php
on line
400
Notice
: Undefined index: Statistiky o českém Facebooku za 2. čtvrtletí 2017 in
/hosting/www/bloxxter.cz/pavelungrcz/www/wp-content/plugins/seo-automatic-links/seo-links.php
on line
400
Notice
: Undefined index: Brighton SEO - největší konference o SEO v Evropě in
/hosting/www/bloxxter.cz/pavelungrcz/www/wp-content/plugins/seo-automatic-links/seo-links.php
on line
400
Notice
: Undefined index: Brighton SEO - největší konference o SEO v Evropě in
/hosting/www/bloxxter.cz/pavelungrcz/www/wp-content/plugins/seo-automatic-links/seo-links.php
on line
400
Notice
: Undefined index: Google testuje odstranění počtu výsledků ze SERPu in
/hosting/www/bloxxter.cz/pavelungrcz/www/wp-content/plugins/seo-automatic-links/seo-links.php
on line
400
Notice
: Undefined index: Google testuje odstranění počtu výsledků ze SERPu in
/hosting/www/bloxxter.cz/pavelungrcz/www/wp-content/plugins/seo-automatic-links/seo-links.php
on line
400
Notice
: Undefined index: Zkouška Google Analytics Individual Qualification in
/hosting/www/bloxxter.cz/pavelungrcz/www/wp-content/plugins/seo-automatic-links/seo-links.php
on line
400
Notice
: Undefined index: Zkouška Google Analytics Individual Qualification in
/hosting/www/bloxxter.cz/pavelungrcz/www/wp-content/plugins/seo-automatic-links/seo-links.php
on line
400
Notice
: Undefined index: Jak fleecový Robert Sedláček ovlivňoval hledanost? in
/hosting/www/bloxxter.cz/pavelungrcz/www/wp-content/plugins/seo-automatic-links/seo-links.php
on line
400
Notice
: Undefined index: Jak fleecový Robert Sedláček ovlivňoval hledanost? in
/hosting/www/bloxxter.cz/pavelungrcz/www/wp-content/plugins/seo-automatic-links/seo-links.php
on line
400
Notice
: Undefined index: Velké fluktuace v obou vyhledávačích - co se děje? in
/hosting/www/bloxxter.cz/pavelungrcz/www/wp-content/plugins/seo-automatic-links/seo-links.php
on line
400
Notice
: Undefined index: Velké fluktuace v obou vyhledávačích - co se děje? in
/hosting/www/bloxxter.cz/pavelungrcz/www/wp-content/plugins/seo-automatic-links/seo-links.php
on line
400
Notice
: Undefined index: Duplicity pro vyhledávače - lomítka, protokoly a www in
/hosting/www/bloxxter.cz/pavelungrcz/www/wp-content/plugins/seo-automatic-links/seo-links.php
on line
400
Notice
: Undefined index: Duplicity pro vyhledávače - lomítka, protokoly a www in
/hosting/www/bloxxter.cz/pavelungrcz/www/wp-content/plugins/seo-automatic-links/seo-links.php
on line
400
Notice
: Undefined index: 10 tipů pro copywritery od SEO konzultanta z Copycampu in
/hosting/www/bloxxter.cz/pavelungrcz/www/wp-content/plugins/seo-automatic-links/seo-links.php
on line
400
Notice
: Undefined index: 10 tipů pro copywritery od SEO konzultanta z Copycampu in
/hosting/www/bloxxter.cz/pavelungrcz/www/wp-content/plugins/seo-automatic-links/seo-links.php
on line
400
Notice
: Undefined index: SEO účty na Twitteru, které doporučuji k sledování in
/hosting/www/bloxxter.cz/pavelungrcz/www/wp-content/plugins/seo-automatic-links/seo-links.php
on line
400
Notice
: Undefined index: SEO účty na Twitteru, které doporučuji k sledování in
/hosting/www/bloxxter.cz/pavelungrcz/www/wp-content/plugins/seo-automatic-links/seo-links.php
on line
400
Notice
: Undefined index: Novinky ze světa internetu - krátce neboli briefly in
/hosting/www/bloxxter.cz/pavelungrcz/www/wp-content/plugins/seo-automatic-links/seo-links.php
on line
400
Notice
: Undefined index: Novinky ze světa internetu - krátce neboli briefly in
/hosting/www/bloxxter.cz/pavelungrcz/www/wp-content/plugins/seo-automatic-links/seo-links.php
on line
400
Notice
: Undefined index: Guestpost: Střízlivý pohled na službu Linkmonitor.cz in
/hosting/www/bloxxter.cz/pavelungrcz/www/wp-content/plugins/seo-automatic-links/seo-links.php
on line
400
Notice
: Undefined index: Guestpost: Střízlivý pohled na službu Linkmonitor.cz in
/hosting/www/bloxxter.cz/pavelungrcz/www/wp-content/plugins/seo-automatic-links/seo-links.php
on line
400
Notice
: Undefined index: 25 webů s obrázky zdarma pro váš web nebo prezentaci in
/hosting/www/bloxxter.cz/pavelungrcz/www/wp-content/plugins/seo-automatic-links/seo-links.php
on line
400
Notice
: Undefined index: 25 webů s obrázky zdarma pro váš web nebo prezentaci in
/hosting/www/bloxxter.cz/pavelungrcz/www/wp-content/plugins/seo-automatic-links/seo-links.php
on line
400
Notice
: Undefined index: Poznatky z další verze Google Quality Rater Guidelines in
/hosting/www/bloxxter.cz/pavelungrcz/www/wp-content/plugins/seo-automatic-links/seo-links.php
on line
400
Notice
: Undefined index: Poznatky z další verze Google Quality Rater Guidelines in
/hosting/www/bloxxter.cz/pavelungrcz/www/wp-content/plugins/seo-automatic-links/seo-links.php
on line
400
Notice
: Undefined index: Mluvíte na sociálních sítích za sebe nebo za firmu? in
/hosting/www/bloxxter.cz/pavelungrcz/www/wp-content/plugins/seo-automatic-links/seo-links.php
on line
400
Notice
: Undefined index: Mluvíte na sociálních sítích za sebe nebo za firmu? in
/hosting/www/bloxxter.cz/pavelungrcz/www/wp-content/plugins/seo-automatic-links/seo-links.php
on line
400
Notice
: Undefined index: 2. novinky od Google na co si dát u mobilního SEO pozor in
/hosting/www/bloxxter.cz/pavelungrcz/www/wp-content/plugins/seo-automatic-links/seo-links.php
on line
400
Notice
: Undefined index: 2. novinky od Google na co si dát u mobilního SEO pozor in
/hosting/www/bloxxter.cz/pavelungrcz/www/wp-content/plugins/seo-automatic-links/seo-links.php
on line
400
Notice
: Undefined index: Vyhledávače Google a Seznam meta tag keywords ignorují in
/hosting/www/bloxxter.cz/pavelungrcz/www/wp-content/plugins/seo-automatic-links/seo-links.php
on line
400
Notice
: Undefined index: Vyhledávače Google a Seznam meta tag keywords ignorují in
/hosting/www/bloxxter.cz/pavelungrcz/www/wp-content/plugins/seo-automatic-links/seo-links.php
on line
400
Notice
: Undefined index: SEOmator - nástroj na monitoring a odhalování SEO chyb in
/hosting/www/bloxxter.cz/pavelungrcz/www/wp-content/plugins/seo-automatic-links/seo-links.php
on line
400
Notice
: Undefined index: SEOmator - nástroj na monitoring a odhalování SEO chyb in
/hosting/www/bloxxter.cz/pavelungrcz/www/wp-content/plugins/seo-automatic-links/seo-links.php
on line
400
Notice
: Undefined index: SEO nástroje: Rank Tracker jako součást SEO PowerSuite in
/hosting/www/bloxxter.cz/pavelungrcz/www/wp-content/plugins/seo-automatic-links/seo-links.php
on line
400
Notice
: Undefined index: SEO nástroje: Rank Tracker jako součást SEO PowerSuite in
/hosting/www/bloxxter.cz/pavelungrcz/www/wp-content/plugins/seo-automatic-links/seo-links.php
on line
400
Notice
: Undefined index: Co je to SEO - optimalizace pro vyhledávače? (definice) in
/hosting/www/bloxxter.cz/pavelungrcz/www/wp-content/plugins/seo-automatic-links/seo-links.php
on line
400
Notice
: Undefined index: Co je to SEO - optimalizace pro vyhledávače? (definice) in
/hosting/www/bloxxter.cz/pavelungrcz/www/wp-content/plugins/seo-automatic-links/seo-links.php
on line
400
Notice
: Undefined index: Doporučení: Běžte na kurz OpenRefine Filipa Podstavce in
/hosting/www/bloxxter.cz/pavelungrcz/www/wp-content/plugins/seo-automatic-links/seo-links.php
on line
400
Notice
: Undefined index: Doporučení: Běžte na kurz OpenRefine Filipa Podstavce in
/hosting/www/bloxxter.cz/pavelungrcz/www/wp-content/plugins/seo-automatic-links/seo-links.php
on line
400
Notice
: Undefined index: 301 i 302 přesměrování přenáší hodnocení stránky in
/hosting/www/bloxxter.cz/pavelungrcz/www/wp-content/plugins/seo-automatic-links/seo-links.php
on line
400
Notice
: Undefined index: 301 i 302 přesměrování přenáší hodnocení stránky in
/hosting/www/bloxxter.cz/pavelungrcz/www/wp-content/plugins/seo-automatic-links/seo-links.php
on line
400
Notice
: Undefined index: Klíčové slovo vs. vyhledávací dotaz - znáte rozdíl? in
/hosting/www/bloxxter.cz/pavelungrcz/www/wp-content/plugins/seo-automatic-links/seo-links.php
on line
400
Notice
: Undefined index: Klíčové slovo vs. vyhledávací dotaz - znáte rozdíl? in
/hosting/www/bloxxter.cz/pavelungrcz/www/wp-content/plugins/seo-automatic-links/seo-links.php
on line
400
Notice
: Undefined index: Frndy, nejdejismus a copymáma - můj Copycamp 2014 napůl in
/hosting/www/bloxxter.cz/pavelungrcz/www/wp-content/plugins/seo-automatic-links/seo-links.php
on line
400
Notice
: Undefined index: Frndy, nejdejismus a copymáma - můj Copycamp 2014 napůl in
/hosting/www/bloxxter.cz/pavelungrcz/www/wp-content/plugins/seo-automatic-links/seo-links.php
on line
400
Notice
: Undefined index: Jak se vyjadříval Matt Cutts o SEO za posledních 14 let in
/hosting/www/bloxxter.cz/pavelungrcz/www/wp-content/plugins/seo-automatic-links/seo-links.php
on line
400
Notice
: Undefined index: Jak se vyjadříval Matt Cutts o SEO za posledních 14 let in
/hosting/www/bloxxter.cz/pavelungrcz/www/wp-content/plugins/seo-automatic-links/seo-links.php
on line
400
Notice
: Undefined index: Penguin 3.0 už klepe na dveře – co nás může čekat? in
/hosting/www/bloxxter.cz/pavelungrcz/www/wp-content/plugins/seo-automatic-links/seo-links.php
on line
400
Notice
: Undefined index: Penguin 3.0 už klepe na dveře – co nás může čekat? in
/hosting/www/bloxxter.cz/pavelungrcz/www/wp-content/plugins/seo-automatic-links/seo-links.php
on line
400
Notice
: Undefined index: Z výsledků mobilního vyhledávání zmizí domény webů in
/hosting/www/bloxxter.cz/pavelungrcz/www/wp-content/plugins/seo-automatic-links/seo-links.php
on line
400
Notice
: Undefined index: Z výsledků mobilního vyhledávání zmizí domény webů in
/hosting/www/bloxxter.cz/pavelungrcz/www/wp-content/plugins/seo-automatic-links/seo-links.php
on line
400
Notice
: Undefined index: Mozilla byla penalizována za nevhodný uživatelský obsah in
/hosting/www/bloxxter.cz/pavelungrcz/www/wp-content/plugins/seo-automatic-links/seo-links.php
on line
400
Notice
: Undefined index: Mozilla byla penalizována za nevhodný uživatelský obsah in
/hosting/www/bloxxter.cz/pavelungrcz/www/wp-content/plugins/seo-automatic-links/seo-links.php
on line
400
Notice
: Undefined index: Google zobrazuje v SERPu dynamické interní vyhledávání in
/hosting/www/bloxxter.cz/pavelungrcz/www/wp-content/plugins/seo-automatic-links/seo-links.php
on line
400
Notice
: Undefined index: Google zobrazuje v SERPu dynamické interní vyhledávání in
/hosting/www/bloxxter.cz/pavelungrcz/www/wp-content/plugins/seo-automatic-links/seo-links.php
on line
400
Notice
: Undefined index: Google zostří podmínky pro penalizaci tzv. doorway pages in
/hosting/www/bloxxter.cz/pavelungrcz/www/wp-content/plugins/seo-automatic-links/seo-links.php
on line
400
Notice
: Undefined index: Google zostří podmínky pro penalizaci tzv. doorway pages in
/hosting/www/bloxxter.cz/pavelungrcz/www/wp-content/plugins/seo-automatic-links/seo-links.php
on line
400
Notice
: Undefined index: Pokles indexovaných stránek u sitemap.xml v Search Console in
/hosting/www/bloxxter.cz/pavelungrcz/www/wp-content/plugins/seo-automatic-links/seo-links.php
on line
400
Notice
: Undefined index: Pokles indexovaných stránek u sitemap.xml v Search Console in
/hosting/www/bloxxter.cz/pavelungrcz/www/wp-content/plugins/seo-automatic-links/seo-links.php
on line
400
Notice
: Undefined index: Jaké bylo Školení zákaznické podpory Maria Roženského in
/hosting/www/bloxxter.cz/pavelungrcz/www/wp-content/plugins/seo-automatic-links/seo-links.php
on line
400
Notice
: Undefined index: Jaké bylo Školení zákaznické podpory Maria Roženského in
/hosting/www/bloxxter.cz/pavelungrcz/www/wp-content/plugins/seo-automatic-links/seo-links.php
on line
400
Notice
: Undefined index: Jaké jsou faktory hodnocení stránek dle Mozu pro rok 2013 in
/hosting/www/bloxxter.cz/pavelungrcz/www/wp-content/plugins/seo-automatic-links/seo-links.php
on line
400
Notice
: Undefined index: Jaké jsou faktory hodnocení stránek dle Mozu pro rok 2013 in
/hosting/www/bloxxter.cz/pavelungrcz/www/wp-content/plugins/seo-automatic-links/seo-links.php
on line
400
Notice
: Undefined index: Proběhla další aktualizace algoritmu Penguin s verzí 2.1 in
/hosting/www/bloxxter.cz/pavelungrcz/www/wp-content/plugins/seo-automatic-links/seo-links.php
on line
400
Notice
: Undefined index: Proběhla další aktualizace algoritmu Penguin s verzí 2.1 in
/hosting/www/bloxxter.cz/pavelungrcz/www/wp-content/plugins/seo-automatic-links/seo-links.php
on line
400
Notice
: Undefined index: Tip pro Alzu.cz, jak zlepšit výkon automatických e-mailů in
/hosting/www/bloxxter.cz/pavelungrcz/www/wp-content/plugins/seo-automatic-links/seo-links.php
on line
400
Notice
: Undefined index: Tip pro Alzu.cz, jak zlepšit výkon automatických e-mailů in
/hosting/www/bloxxter.cz/pavelungrcz/www/wp-content/plugins/seo-automatic-links/seo-links.php
on line
400
Notice
: Undefined index: Marketing Miner - další pomocník nejen pro SEO konzultanty in
/hosting/www/bloxxter.cz/pavelungrcz/www/wp-content/plugins/seo-automatic-links/seo-links.php
on line
400
Notice
: Undefined index: Marketing Miner - další pomocník nejen pro SEO konzultanty in
/hosting/www/bloxxter.cz/pavelungrcz/www/wp-content/plugins/seo-automatic-links/seo-links.php
on line
400
Notice
: Undefined index: Trocha počítačové a internetové evangelizace in
/hosting/www/bloxxter.cz/pavelungrcz/www/wp-content/plugins/seo-automatic-links/seo-links.php
on line
400
Notice
: Undefined index: Trocha počítačové a internetové evangelizace in
/hosting/www/bloxxter.cz/pavelungrcz/www/wp-content/plugins/seo-automatic-links/seo-links.php
on line
400
Notice
: Undefined index: Prohlížíte weby ve smartphonu na výšku nebo na šířku? in
/hosting/www/bloxxter.cz/pavelungrcz/www/wp-content/plugins/seo-automatic-links/seo-links.php
on line
400
Notice
: Undefined index: Prohlížíte weby ve smartphonu na výšku nebo na šířku? in
/hosting/www/bloxxter.cz/pavelungrcz/www/wp-content/plugins/seo-automatic-links/seo-links.php
on line
400
Notice
: Undefined index: Pokud vás zajímají novinky v SEO, sledujte můj newsletter in
/hosting/www/bloxxter.cz/pavelungrcz/www/wp-content/plugins/seo-automatic-links/seo-links.php
on line
400
Notice
: Undefined index: Pokud vás zajímají novinky v SEO, sledujte můj newsletter in
/hosting/www/bloxxter.cz/pavelungrcz/www/wp-content/plugins/seo-automatic-links/seo-links.php
on line
400
Notice
: Undefined index: Víte, které pokyny Google můžete vašimi odkazy porušit? in
/hosting/www/bloxxter.cz/pavelungrcz/www/wp-content/plugins/seo-automatic-links/seo-links.php
on line
400
Notice
: Undefined index: Víte, které pokyny Google můžete vašimi odkazy porušit? in
/hosting/www/bloxxter.cz/pavelungrcz/www/wp-content/plugins/seo-automatic-links/seo-links.php
on line
400
Notice
: Undefined index: Google od ledna 2017 penalizuje weby s obtěžujícími popupy in
/hosting/www/bloxxter.cz/pavelungrcz/www/wp-content/plugins/seo-automatic-links/seo-links.php
on line
400
Notice
: Undefined index: Google od ledna 2017 penalizuje weby s obtěžujícími popupy in
/hosting/www/bloxxter.cz/pavelungrcz/www/wp-content/plugins/seo-automatic-links/seo-links.php
on line
400
Notice
: Undefined index: SEO analyzátor 2 - další faul na uživatele od SEO Expertů in
/hosting/www/bloxxter.cz/pavelungrcz/www/wp-content/plugins/seo-automatic-links/seo-links.php
on line
400
Notice
: Undefined index: SEO analyzátor 2 - další faul na uživatele od SEO Expertů in
/hosting/www/bloxxter.cz/pavelungrcz/www/wp-content/plugins/seo-automatic-links/seo-links.php
on line
400
Notice
: Undefined index: LinkMiner - slovenský nástroj na analýzu odkazového profilu in
/hosting/www/bloxxter.cz/pavelungrcz/www/wp-content/plugins/seo-automatic-links/seo-links.php
on line
400
Notice
: Undefined index: LinkMiner - slovenský nástroj na analýzu odkazového profilu in
/hosting/www/bloxxter.cz/pavelungrcz/www/wp-content/plugins/seo-automatic-links/seo-links.php
on line
400
Notice
: Undefined index: 50 nejlepších SEO pluginů pro Wordpress na Wordcampu v Praze in
/hosting/www/bloxxter.cz/pavelungrcz/www/wp-content/plugins/seo-automatic-links/seo-links.php
on line
400
Notice
: Undefined index: 50 nejlepších SEO pluginů pro Wordpress na Wordcampu v Praze in
/hosting/www/bloxxter.cz/pavelungrcz/www/wp-content/plugins/seo-automatic-links/seo-links.php
on line
400
Notice
: Undefined index: Co nám John Mueller prozradil ze zákulisí fungování Googlu? in
/hosting/www/bloxxter.cz/pavelungrcz/www/wp-content/plugins/seo-automatic-links/seo-links.php
on line
400
Notice
: Undefined index: Co nám John Mueller prozradil ze zákulisí fungování Googlu? in
/hosting/www/bloxxter.cz/pavelungrcz/www/wp-content/plugins/seo-automatic-links/seo-links.php
on line
400
Notice
: Undefined index: Recenze: Školení obsahové strategie - Jan Ambrož, Dobrý web in
/hosting/www/bloxxter.cz/pavelungrcz/www/wp-content/plugins/seo-automatic-links/seo-links.php
on line
400
Notice
: Undefined index: Recenze: Školení obsahové strategie - Jan Ambrož, Dobrý web in
/hosting/www/bloxxter.cz/pavelungrcz/www/wp-content/plugins/seo-automatic-links/seo-links.php
on line
400
Notice
: Undefined index: Marketing Festival i v roce 2017 obhájil svou pozici na špičce in
/hosting/www/bloxxter.cz/pavelungrcz/www/wp-content/plugins/seo-automatic-links/seo-links.php
on line
400
Notice
: Undefined index: Marketing Festival i v roce 2017 obhájil svou pozici na špičce in
/hosting/www/bloxxter.cz/pavelungrcz/www/wp-content/plugins/seo-automatic-links/seo-links.php
on line
400
Notice
: Undefined index: Jak zjistit indexaci URL na Google když zrušil operátor info:? in
/hosting/www/bloxxter.cz/pavelungrcz/www/wp-content/plugins/seo-automatic-links/seo-links.php
on line
400
Notice
: Undefined index: Jak zjistit indexaci URL na Google když zrušil operátor info:? in
/hosting/www/bloxxter.cz/pavelungrcz/www/wp-content/plugins/seo-automatic-links/seo-links.php
on line
400
Notice
: Undefined index: Chyba v Google Analytics - chybí data v segmentech (aktualizace) in
/hosting/www/bloxxter.cz/pavelungrcz/www/wp-content/plugins/seo-automatic-links/seo-links.php
on line
400
Notice
: Undefined index: Chyba v Google Analytics - chybí data v segmentech (aktualizace) in
/hosting/www/bloxxter.cz/pavelungrcz/www/wp-content/plugins/seo-automatic-links/seo-links.php
on line
400
Notice
: Undefined index: Co Pepa Řezníček a jeho SEO škola Včeliště nedělá dobře in
/hosting/www/bloxxter.cz/pavelungrcz/www/wp-content/plugins/seo-automatic-links/seo-links.php
on line
400
Notice
: Undefined index: Co Pepa Řezníček a jeho SEO škola Včeliště nedělá dobře in
/hosting/www/bloxxter.cz/pavelungrcz/www/wp-content/plugins/seo-automatic-links/seo-links.php
on line
400
Notice
: Undefined index: Google změnil význam parametru nofollow, co to znamená pro SEO? in
/hosting/www/bloxxter.cz/pavelungrcz/www/wp-content/plugins/seo-automatic-links/seo-links.php
on line
400
Notice
: Undefined index: Google změnil význam parametru nofollow, co to znamená pro SEO? in
/hosting/www/bloxxter.cz/pavelungrcz/www/wp-content/plugins/seo-automatic-links/seo-links.php
on line
400
Notice
: Undefined index: Dopady aktualizace na Seznam.cz z 30.7. nová verze přepisu dotazu in
/hosting/www/bloxxter.cz/pavelungrcz/www/wp-content/plugins/seo-automatic-links/seo-links.php
on line
400
Notice
: Undefined index: Dopady aktualizace na Seznam.cz z 30.7. nová verze přepisu dotazu in
/hosting/www/bloxxter.cz/pavelungrcz/www/wp-content/plugins/seo-automatic-links/seo-links.php
on line
400
Notice
: Undefined index: Opravte si své weby a texty - správně je e-book, e-shop a e-mail in
/hosting/www/bloxxter.cz/pavelungrcz/www/wp-content/plugins/seo-automatic-links/seo-links.php
on line
400
Notice
: Undefined index: Opravte si své weby a texty - správně je e-book, e-shop a e-mail in
/hosting/www/bloxxter.cz/pavelungrcz/www/wp-content/plugins/seo-automatic-links/seo-links.php
on line
400
Notice
: Undefined index: Recenze: Josef Řezníček, Tomáš Procházka: Obsahový marketing in
/hosting/www/bloxxter.cz/pavelungrcz/www/wp-content/plugins/seo-automatic-links/seo-links.php
on line
400
Notice
: Undefined index: Recenze: Josef Řezníček, Tomáš Procházka: Obsahový marketing in
/hosting/www/bloxxter.cz/pavelungrcz/www/wp-content/plugins/seo-automatic-links/seo-links.php
on line
400
Notice
: Undefined index: Google penalizuje mobilní weby, které tlačí k instalaci aplikace in
/hosting/www/bloxxter.cz/pavelungrcz/www/wp-content/plugins/seo-automatic-links/seo-links.php
on line
400
Notice
: Undefined index: Google penalizuje mobilní weby, které tlačí k instalaci aplikace in
/hosting/www/bloxxter.cz/pavelungrcz/www/wp-content/plugins/seo-automatic-links/seo-links.php
on line
400
Notice
: Undefined index: Jak zjistit počet neindexovaných stránek webu - analýza indexace in
/hosting/www/bloxxter.cz/pavelungrcz/www/wp-content/plugins/seo-automatic-links/seo-links.php
on line
400
Notice
: Undefined index: Jak zjistit počet neindexovaných stránek webu - analýza indexace in
/hosting/www/bloxxter.cz/pavelungrcz/www/wp-content/plugins/seo-automatic-links/seo-links.php
on line
400
Notice
: Undefined index: Proč nepoužívat novou betu nástroje pro návrh klíčových slov in
/hosting/www/bloxxter.cz/pavelungrcz/www/wp-content/plugins/seo-automatic-links/seo-links.php
on line
400
Notice
: Undefined index: Proč nepoužívat novou betu nástroje pro návrh klíčových slov in
/hosting/www/bloxxter.cz/pavelungrcz/www/wp-content/plugins/seo-automatic-links/seo-links.php
on line
400
Notice
: Undefined index: Mobilní weby mají ode dneška přednost v mobilním vyhledávání in
/hosting/www/bloxxter.cz/pavelungrcz/www/wp-content/plugins/seo-automatic-links/seo-links.php
on line
400
Notice
: Undefined index: Mobilní weby mají ode dneška přednost v mobilním vyhledávání in
/hosting/www/bloxxter.cz/pavelungrcz/www/wp-content/plugins/seo-automatic-links/seo-links.php
on line
400
Notice
: Undefined index: Přepis rozhovoru s Dušanem Janovským o vyhledávání na Seznam.cz in
/hosting/www/bloxxter.cz/pavelungrcz/www/wp-content/plugins/seo-automatic-links/seo-links.php
on line
400
Notice
: Undefined index: Přepis rozhovoru s Dušanem Janovským o vyhledávání na Seznam.cz in
/hosting/www/bloxxter.cz/pavelungrcz/www/wp-content/plugins/seo-automatic-links/seo-links.php
on line
400
Notice
: Undefined index: New Media Inspiration 2012 – svatý grál internetového marketingu in
/hosting/www/bloxxter.cz/pavelungrcz/www/wp-content/plugins/seo-automatic-links/seo-links.php
on line
400
Notice
: Undefined index: New Media Inspiration 2012 – svatý grál internetového marketingu in
/hosting/www/bloxxter.cz/pavelungrcz/www/wp-content/plugins/seo-automatic-links/seo-links.php
on line
400
Notice
: Undefined index: Ojedinělý SEO workshop Evana Fishkina v Česku můžete mít zdarma in
/hosting/www/bloxxter.cz/pavelungrcz/www/wp-content/plugins/seo-automatic-links/seo-links.php
on line
400
Notice
: Undefined index: Ojedinělý SEO workshop Evana Fishkina v Česku můžete mít zdarma in
/hosting/www/bloxxter.cz/pavelungrcz/www/wp-content/plugins/seo-automatic-links/seo-links.php
on line
400
Notice
: Undefined index: Google umožňuje přes Scraper report nahlásit váš ukradený obsah in
/hosting/www/bloxxter.cz/pavelungrcz/www/wp-content/plugins/seo-automatic-links/seo-links.php
on line
400
Notice
: Undefined index: Google umožňuje přes Scraper report nahlásit váš ukradený obsah in
/hosting/www/bloxxter.cz/pavelungrcz/www/wp-content/plugins/seo-automatic-links/seo-links.php
on line
400
Notice
: Undefined index: Jak spouštět Open Refine s větší přidělenou pamětí ve Windows 10 in
/hosting/www/bloxxter.cz/pavelungrcz/www/wp-content/plugins/seo-automatic-links/seo-links.php
on line
400
Notice
: Undefined index: Jak spouštět Open Refine s větší přidělenou pamětí ve Windows 10 in
/hosting/www/bloxxter.cz/pavelungrcz/www/wp-content/plugins/seo-automatic-links/seo-links.php
on line
400
Notice
: Undefined index: Spouštění programu Screaming Frog SEO Spider na serverech Google Cloud in
/hosting/www/bloxxter.cz/pavelungrcz/www/wp-content/plugins/seo-automatic-links/seo-links.php
on line
400
Notice
: Undefined index: Spouštění programu Screaming Frog SEO Spider na serverech Google Cloud in
/hosting/www/bloxxter.cz/pavelungrcz/www/wp-content/plugins/seo-automatic-links/seo-links.php
on line
400
Notice
: Undefined index: Jak správně řešit filtraci (fasetovou navigaci) na webu z pohledu SEO in
/hosting/www/bloxxter.cz/pavelungrcz/www/wp-content/plugins/seo-automatic-links/seo-links.php
on line
400
Notice
: Undefined index: Jak správně řešit filtraci (fasetovou navigaci) na webu z pohledu SEO in
/hosting/www/bloxxter.cz/pavelungrcz/www/wp-content/plugins/seo-automatic-links/seo-links.php
on line
400
Notice
: Undefined index: Penalizace se můžete zbavit až po další aktualizaci algoritmu Google in
/hosting/www/bloxxter.cz/pavelungrcz/www/wp-content/plugins/seo-automatic-links/seo-links.php
on line
400
Notice
: Undefined index: Penalizace se můžete zbavit až po další aktualizaci algoritmu Google in
/hosting/www/bloxxter.cz/pavelungrcz/www/wp-content/plugins/seo-automatic-links/seo-links.php
on line
400
Notice
: Undefined index: Potvrzeno: Penalizace Penguin se můžete zbavit až při dalším updatu in
/hosting/www/bloxxter.cz/pavelungrcz/www/wp-content/plugins/seo-automatic-links/seo-links.php
on line
400
Notice
: Undefined index: Potvrzeno: Penalizace Penguin se můžete zbavit až při dalším updatu in
/hosting/www/bloxxter.cz/pavelungrcz/www/wp-content/plugins/seo-automatic-links/seo-links.php
on line
400
Notice
: Undefined index: Fluktuace pozic na Seznamu - jen pravidelné kompletní sestavení indexu in
/hosting/www/bloxxter.cz/pavelungrcz/www/wp-content/plugins/seo-automatic-links/seo-links.php
on line
400
Notice
: Undefined index: Fluktuace pozic na Seznamu - jen pravidelné kompletní sestavení indexu in
/hosting/www/bloxxter.cz/pavelungrcz/www/wp-content/plugins/seo-automatic-links/seo-links.php
on line
400
Notice
: Undefined index: Jak nezapomínat a dobře plánovat svůj čas aneb Google Calendar in
/hosting/www/bloxxter.cz/pavelungrcz/www/wp-content/plugins/seo-automatic-links/seo-links.php
on line
400
Notice
: Undefined index: Jak nezapomínat a dobře plánovat svůj čas aneb Google Calendar in
/hosting/www/bloxxter.cz/pavelungrcz/www/wp-content/plugins/seo-automatic-links/seo-links.php
on line
400
Notice
: Undefined index: E-book Michala Kubíčka 50 způsobů, jak získat zpětný odkaz je dobrý in
/hosting/www/bloxxter.cz/pavelungrcz/www/wp-content/plugins/seo-automatic-links/seo-links.php
on line
400
Notice
: Undefined index: E-book Michala Kubíčka 50 způsobů, jak získat zpětný odkaz je dobrý in
/hosting/www/bloxxter.cz/pavelungrcz/www/wp-content/plugins/seo-automatic-links/seo-links.php
on line
400
Notice
: Undefined index: Cukrárna U draka - špatná komunikace? Stejně to nikoho nebude zajímat. in
/hosting/www/bloxxter.cz/pavelungrcz/www/wp-content/plugins/seo-automatic-links/seo-links.php
on line
400
Notice
: Undefined index: Cukrárna U draka - špatná komunikace? Stejně to nikoho nebude zajímat. in
/hosting/www/bloxxter.cz/pavelungrcz/www/wp-content/plugins/seo-automatic-links/seo-links.php
on line
400
Notice
: Undefined index: Zahraniční konference o SEO v roce 2019 v Evropě jsou ve Velké Británii in
/hosting/www/bloxxter.cz/pavelungrcz/www/wp-content/plugins/seo-automatic-links/seo-links.php
on line
400
Notice
: Undefined index: Zahraniční konference o SEO v roce 2019 v Evropě jsou ve Velké Británii in
/hosting/www/bloxxter.cz/pavelungrcz/www/wp-content/plugins/seo-automatic-links/seo-links.php
on line
400
Notice
: Undefined index: SEO školení, konference o GDPR, SEOloger naživo a další zajímavé akce in
/hosting/www/bloxxter.cz/pavelungrcz/www/wp-content/plugins/seo-automatic-links/seo-links.php
on line
400
Notice
: Undefined index: SEO školení, konference o GDPR, SEOloger naživo a další zajímavé akce in
/hosting/www/bloxxter.cz/pavelungrcz/www/wp-content/plugins/seo-automatic-links/seo-links.php
on line
400
Notice
: Undefined index: Jak nedělat výměnu odkazů a proč ji nedělat vůbec s Mariánem Fořtem in
/hosting/www/bloxxter.cz/pavelungrcz/www/wp-content/plugins/seo-automatic-links/seo-links.php
on line
400
Notice
: Undefined index: Jak nedělat výměnu odkazů a proč ji nedělat vůbec s Mariánem Fořtem in
/hosting/www/bloxxter.cz/pavelungrcz/www/wp-content/plugins/seo-automatic-links/seo-links.php
on line
400
Notice
: Undefined index: Velmi, velmi stručné srovnání Majestic SEO, Ahrefs a Open Site Exploreru in
/hosting/www/bloxxter.cz/pavelungrcz/www/wp-content/plugins/seo-automatic-links/seo-links.php
on line
400
Notice
: Undefined index: Velmi, velmi stručné srovnání Majestic SEO, Ahrefs a Open Site Exploreru in
/hosting/www/bloxxter.cz/pavelungrcz/www/wp-content/plugins/seo-automatic-links/seo-links.php
on line
400
Notice
: Undefined index: K indexaci webu vážně nestačí návštěvy z prohlížeče Google Chrome in
/hosting/www/bloxxter.cz/pavelungrcz/www/wp-content/plugins/seo-automatic-links/seo-links.php
on line
400
Notice
: Undefined index: K indexaci webu vážně nestačí návštěvy z prohlížeče Google Chrome in
/hosting/www/bloxxter.cz/pavelungrcz/www/wp-content/plugins/seo-automatic-links/seo-links.php
on line
400
Notice
: Undefined index: Propagace pomocí Pay per Post aneb čisté SEO pomocí Placla.cz in
/hosting/www/bloxxter.cz/pavelungrcz/www/wp-content/plugins/seo-automatic-links/seo-links.php
on line
400
Notice
: Undefined index: Propagace pomocí Pay per Post aneb čisté SEO pomocí Placla.cz in
/hosting/www/bloxxter.cz/pavelungrcz/www/wp-content/plugins/seo-automatic-links/seo-links.php
on line
400
Notice
: Undefined index: Jak zakázat stahování obrázků z vašich stránek? in
/hosting/www/bloxxter.cz/pavelungrcz/www/wp-content/plugins/seo-automatic-links/seo-links.php
on line
400
Notice
: Undefined index: Jak zakázat stahování obrázků z vašich stránek? in
/hosting/www/bloxxter.cz/pavelungrcz/www/wp-content/plugins/seo-automatic-links/seo-links.php
on line
400
Notice
: Undefined index: Míra Not Provided bude 100%, klíčová slova ve statistikách už neuvidíme in
/hosting/www/bloxxter.cz/pavelungrcz/www/wp-content/plugins/seo-automatic-links/seo-links.php
on line
400
Notice
: Undefined index: Míra Not Provided bude 100%, klíčová slova ve statistikách už neuvidíme in
/hosting/www/bloxxter.cz/pavelungrcz/www/wp-content/plugins/seo-automatic-links/seo-links.php
on line
400
Notice
: Undefined index: Next big thing u Google: Oddělený mobilní a desktopový index byl spuštěn in
/hosting/www/bloxxter.cz/pavelungrcz/www/wp-content/plugins/seo-automatic-links/seo-links.php
on line
400
Notice
: Undefined index: Next big thing u Google: Oddělený mobilní a desktopový index byl spuštěn in
/hosting/www/bloxxter.cz/pavelungrcz/www/wp-content/plugins/seo-automatic-links/seo-links.php
on line
400
Notice
: Undefined index: Vše, co jste chtěli vědět o tom, jak napsat titulek, a báli jste se zeptat in
/hosting/www/bloxxter.cz/pavelungrcz/www/wp-content/plugins/seo-automatic-links/seo-links.php
on line
400
Notice
: Undefined index: Vše, co jste chtěli vědět o tom, jak napsat titulek, a báli jste se zeptat in
/hosting/www/bloxxter.cz/pavelungrcz/www/wp-content/plugins/seo-automatic-links/seo-links.php
on line
400
Notice
: Undefined index: Nekonzistence fulltextu Seznamu.cz aneb co nám ten Seznambot stahuje/zobrazuje in
/hosting/www/bloxxter.cz/pavelungrcz/www/wp-content/plugins/seo-automatic-links/seo-links.php
on line
400
Notice
: Undefined index: Nekonzistence fulltextu Seznamu.cz aneb co nám ten Seznambot stahuje/zobrazuje in
/hosting/www/bloxxter.cz/pavelungrcz/www/wp-content/plugins/seo-automatic-links/seo-links.php
on line
400
Notice
: Undefined index: Speed Update - další pozitivní signál zvýhodňující rychlé weby je venku in
/hosting/www/bloxxter.cz/pavelungrcz/www/wp-content/plugins/seo-automatic-links/seo-links.php
on line
400
Notice
: Undefined index: Speed Update - další pozitivní signál zvýhodňující rychlé weby je venku in
/hosting/www/bloxxter.cz/pavelungrcz/www/wp-content/plugins/seo-automatic-links/seo-links.php
on line
400
Notice
: Undefined index: Plánovač klíčových slov (Keyword Planner) prochází nepříjemnými změnami in
/hosting/www/bloxxter.cz/pavelungrcz/www/wp-content/plugins/seo-automatic-links/seo-links.php
on line
400
Notice
: Undefined index: Plánovač klíčových slov (Keyword Planner) prochází nepříjemnými změnami in
/hosting/www/bloxxter.cz/pavelungrcz/www/wp-content/plugins/seo-automatic-links/seo-links.php
on line
400
Notice
: Undefined index: Vyjádření Xhostingu k výpadkům v komunikaci po převzetí webhostingu Kapusta in
/hosting/www/bloxxter.cz/pavelungrcz/www/wp-content/plugins/seo-automatic-links/seo-links.php
on line
400
Notice
: Undefined index: Vyjádření Xhostingu k výpadkům v komunikaci po převzetí webhostingu Kapusta in
/hosting/www/bloxxter.cz/pavelungrcz/www/wp-content/plugins/seo-automatic-links/seo-links.php
on line
400
Notice
: Undefined index: Ze Search Console zmizel nástroj na odeslání ke crawlingu a následně indexaci in
/hosting/www/bloxxter.cz/pavelungrcz/www/wp-content/plugins/seo-automatic-links/seo-links.php
on line
400
Notice
: Undefined index: Ze Search Console zmizel nástroj na odeslání ke crawlingu a následně indexaci in
/hosting/www/bloxxter.cz/pavelungrcz/www/wp-content/plugins/seo-automatic-links/seo-links.php
on line
400
Notice
: Undefined index: Rozšíření na získání (not provided) frází a vstupních stránek od Semoru in
/hosting/www/bloxxter.cz/pavelungrcz/www/wp-content/plugins/seo-automatic-links/seo-links.php
on line
400
Notice
: Undefined index: Rozšíření na získání (not provided) frází a vstupních stránek od Semoru in
/hosting/www/bloxxter.cz/pavelungrcz/www/wp-content/plugins/seo-automatic-links/seo-links.php
on line
400
Notice
: Undefined index: SNews - chytré řešení pro menší weby, blogy, miniprojekty in
/hosting/www/bloxxter.cz/pavelungrcz/www/wp-content/plugins/seo-automatic-links/seo-links.php
on line
400
Notice
: Undefined index: SNews - chytré řešení pro menší weby, blogy, miniprojekty in
/hosting/www/bloxxter.cz/pavelungrcz/www/wp-content/plugins/seo-automatic-links/seo-links.php
on line
400
Notice
: Undefined index: Experiment: Crawlují a indexují vyhledávače URL označené nofollow parametrem? in
/hosting/www/bloxxter.cz/pavelungrcz/www/wp-content/plugins/seo-automatic-links/seo-links.php
on line
400
Notice
: Undefined index: Experiment: Crawlují a indexují vyhledávače URL označené nofollow parametrem? in
/hosting/www/bloxxter.cz/pavelungrcz/www/wp-content/plugins/seo-automatic-links/seo-links.php
on line
400
Notice
: Undefined index: Rozlučte se nástrojem pro návrh klíčových slov AdWords, přichází Plánovač in
/hosting/www/bloxxter.cz/pavelungrcz/www/wp-content/plugins/seo-automatic-links/seo-links.php
on line
400
Notice
: Undefined index: Rozlučte se nástrojem pro návrh klíčových slov AdWords, přichází Plánovač in
/hosting/www/bloxxter.cz/pavelungrcz/www/wp-content/plugins/seo-automatic-links/seo-links.php
on line
400
Notice
: Undefined index: Infografiky mohou být dobrým zdrojem odkazů a popularity … nebo ne? in
/hosting/www/bloxxter.cz/pavelungrcz/www/wp-content/plugins/seo-automatic-links/seo-links.php
on line
400
Notice
: Undefined index: Infografiky mohou být dobrým zdrojem odkazů a popularity … nebo ne? in
/hosting/www/bloxxter.cz/pavelungrcz/www/wp-content/plugins/seo-automatic-links/seo-links.php
on line
400
Notice
: Undefined index: Google zveřejnil chyby v nastavení mobilního webu, které vám sníží hodnocení in
/hosting/www/bloxxter.cz/pavelungrcz/www/wp-content/plugins/seo-automatic-links/seo-links.php
on line
400
Notice
: Undefined index: Google zveřejnil chyby v nastavení mobilního webu, které vám sníží hodnocení in
/hosting/www/bloxxter.cz/pavelungrcz/www/wp-content/plugins/seo-automatic-links/seo-links.php
on line
400
Notice
: Undefined index: Google od 24. září nezobrazuje data o hledaných fázích v Google Webmaster Tools in
/hosting/www/bloxxter.cz/pavelungrcz/www/wp-content/plugins/seo-automatic-links/seo-links.php
on line
400
Notice
: Undefined index: Google od 24. září nezobrazuje data o hledaných fázích v Google Webmaster Tools in
/hosting/www/bloxxter.cz/pavelungrcz/www/wp-content/plugins/seo-automatic-links/seo-links.php
on line
400
Notice
: Undefined index: Sleva pro nákup skvělé knihy SEO – Optimalizace pro vyhledávače profesionálně in
/hosting/www/bloxxter.cz/pavelungrcz/www/wp-content/plugins/seo-automatic-links/seo-links.php
on line
400
Notice
: Undefined index: Sleva pro nákup skvělé knihy SEO – Optimalizace pro vyhledávače profesionálně in
/hosting/www/bloxxter.cz/pavelungrcz/www/wp-content/plugins/seo-automatic-links/seo-links.php
on line
400
Notice
: Undefined index: Jak správně poslat žádost o nové posouzení webu u Google (reconsideration request) in
/hosting/www/bloxxter.cz/pavelungrcz/www/wp-content/plugins/seo-automatic-links/seo-links.php
on line
400
Notice
: Undefined index: Jak správně poslat žádost o nové posouzení webu u Google (reconsideration request) in
/hosting/www/bloxxter.cz/pavelungrcz/www/wp-content/plugins/seo-automatic-links/seo-links.php
on line
400
Notice
: Undefined index: Projekt Rubicus - profesionální prezentace zdarma i pro začátečníky in
/hosting/www/bloxxter.cz/pavelungrcz/www/wp-content/plugins/seo-automatic-links/seo-links.php
on line
400
Notice
: Undefined index: Projekt Rubicus - profesionální prezentace zdarma i pro začátečníky in
/hosting/www/bloxxter.cz/pavelungrcz/www/wp-content/plugins/seo-automatic-links/seo-links.php
on line
400
Notice
: Undefined index: Jak vypadá Google SERP a další sociální směry největšího vyhledávače na světě in
/hosting/www/bloxxter.cz/pavelungrcz/www/wp-content/plugins/seo-automatic-links/seo-links.php
on line
400
Notice
: Undefined index: Jak vypadá Google SERP a další sociální směry největšího vyhledávače na světě in
/hosting/www/bloxxter.cz/pavelungrcz/www/wp-content/plugins/seo-automatic-links/seo-links.php
on line
400
Notice
: Undefined index: SEO spam od Banán.cz, usvědčený spammer Radovan Kaluža opět zkouší naši trpělivost in
/hosting/www/bloxxter.cz/pavelungrcz/www/wp-content/plugins/seo-automatic-links/seo-links.php
on line
400
Notice
: Undefined index: SEO spam od Banán.cz, usvědčený spammer Radovan Kaluža opět zkouší naši trpělivost in
/hosting/www/bloxxter.cz/pavelungrcz/www/wp-content/plugins/seo-automatic-links/seo-links.php
on line
400
Notice
: Undefined index: Matt Cutts lobbuje za zvýhodnění zabezpečených stránek v SERPu, ale změna není jistá in
/hosting/www/bloxxter.cz/pavelungrcz/www/wp-content/plugins/seo-automatic-links/seo-links.php
on line
400
Notice
: Undefined index: Matt Cutts lobbuje za zvýhodnění zabezpečených stránek v SERPu, ale změna není jistá in
/hosting/www/bloxxter.cz/pavelungrcz/www/wp-content/plugins/seo-automatic-links/seo-links.php
on line
400
Notice
: Undefined index: Live blogging: Online Public Relations - komunikace a sociální média v PR od Dana Dočekala in
/hosting/www/bloxxter.cz/pavelungrcz/www/wp-content/plugins/seo-automatic-links/seo-links.php
on line
400
Notice
: Undefined index: Live blogging: Online Public Relations - komunikace a sociální média v PR od Dana Dočekala in
/hosting/www/bloxxter.cz/pavelungrcz/www/wp-content/plugins/seo-automatic-links/seo-links.php
on line
400
Notice
: Undefined index: Proč neměnit URL bez přesměrování a u chybové stránky vracet kód 404 - chyba akvila.cz in
/hosting/www/bloxxter.cz/pavelungrcz/www/wp-content/plugins/seo-automatic-links/seo-links.php
on line
400
Notice
: Undefined index: Proč neměnit URL bez přesměrování a u chybové stránky vracet kód 404 - chyba akvila.cz in
/hosting/www/bloxxter.cz/pavelungrcz/www/wp-content/plugins/seo-automatic-links/seo-links.php
on line
400
Notice
: Undefined index: K 15. výročí Google oznámil update Hummingbird - kontext, lokace, konverzace a srovnávání in
/hosting/www/bloxxter.cz/pavelungrcz/www/wp-content/plugins/seo-automatic-links/seo-links.php
on line
400
Notice
: Undefined index: K 15. výročí Google oznámil update Hummingbird - kontext, lokace, konverzace a srovnávání in
/hosting/www/bloxxter.cz/pavelungrcz/www/wp-content/plugins/seo-automatic-links/seo-links.php
on line
400
Notice
: Undefined index: Weby s https/SSL certifikátem jsou lépe hodnocené na Google a nejsou označené "nezabezpečené" v Chrome in
/hosting/www/bloxxter.cz/pavelungrcz/www/wp-content/plugins/seo-automatic-links/seo-links.php
on line
400
Notice
: Undefined index: Weby s https/SSL certifikátem jsou lépe hodnocené na Google a nejsou označené "nezabezpečené" v Chrome in
/hosting/www/bloxxter.cz/pavelungrcz/www/wp-content/plugins/seo-automatic-links/seo-links.php
on line
400
Notice
: Undefined index: Penguin 4 aktualizovaný v reálném čase je venku a je součástí hlavního algoritmu (aktualizace 14.10.) in
/hosting/www/bloxxter.cz/pavelungrcz/www/wp-content/plugins/seo-automatic-links/seo-links.php
on line
400
Notice
: Undefined index: Penguin 4 aktualizovaný v reálném čase je venku a je součástí hlavního algoritmu (aktualizace 14.10.) in
/hosting/www/bloxxter.cz/pavelungrcz/www/wp-content/plugins/seo-automatic-links/seo-links.php
on line
400
Notice
: Undefined index: Další faktor hodnocení stránek Googlem – rychlost nahrávání aneb Google Caffeine in
/hosting/www/bloxxter.cz/pavelungrcz/www/wp-content/plugins/seo-automatic-links/seo-links.php
on line
400
Notice
: Undefined index: Další faktor hodnocení stránek Googlem – rychlost nahrávání aneb Google Caffeine in
/hosting/www/bloxxter.cz/pavelungrcz/www/wp-content/plugins/seo-automatic-links/seo-links.php
on line
400
Notice
: Undefined index: tax in
/hosting/www/bloxxter.cz/pavelungrcz/www/wp-content/plugins/seo-automatic-links/seo-links.php
on line
486
Říjnový SEOloger bude opět speciální. Sejdou se na něm zástupci hned čtyř SEO nástrojů (ContentKing, SEMOR, Marketing Miner a Collabim), a poví nám něco o tom, kam se jejich nástroj bude v nejbližší době ubírat a na co opravdu speciálního se můžete těšit. 
Na SEOlogeru uslyšíte:
Because search engines never sleep (Vincent van Scherpenseel, ContentKing)
During my talk I'll share how we at ContentKing believe SEO auditing should be done: real-time and 24/7. Not a one-off scan, but ongoing monitoring and alerting so you can address problems before search engines notice them. I'll show where we are today and where we're heading during the next 12 months as we define what we call Next-generation SEO Auditing.
Collabim jede! (Dalibor Jaroš, Collabim)
Co nového se v nejpoužívanějším SEO nástoji v ČR upeklo a neví se tom vám přidrandí prozradit vrchní sekretář Collabimu Dalibor. Navíc prozradí nemálo z nově připravovaných funkcí, ale o novém designu to tentokrát vůbec nebude.
Kam směřuje SEO, Marketing Miner a co můžete v dalších měsících očekávat? (Filip Podstavec, Marketing Miner)
 Marketing Miner ušel za poslední 2 roky dlouhou cestu plnou změn a obratů. Nyní již stabilizovaný nástroj na trhu hledá uplatnění v propojení více oborů, optimalizaci použitelnosti nástroje a jedné větší změny, která se bude českého SEO trhu týkat ještě tento rok. Chcete vědět, co to bude? Přijďte se podívat. Dostanete přístup k testovacím funkncím, ale i něco navíc 🙂
Vít Michále a SEMOR se ze zdravotních důvodů omluvil.
12/2017 až 10/2018 (Vít Michalek, SEMOR)
Od měření pozic ke komplexnějšímu nástroji (řešení na míru, nové funkce i mimo SEO).