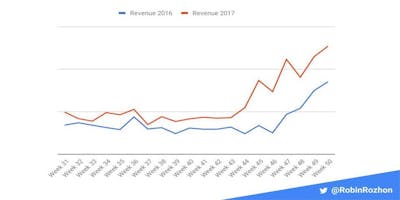 Notice
: Undefined property: Eventbrite_Event::$post_type in
/hosting/www/bloxxter.cz/pavelungrcz/www/wp-content/plugins/wordpress-23-related-posts-plugin/init.php
on line
95
Notice
: Undefined property: Eventbrite_Event::$post_type in
/hosting/www/bloxxter.cz/pavelungrcz/www/wp-content/plugins/seo-automatic-links/seo-links.php
on line
192
Notice
: Undefined property: Eventbrite_Event::$post_type in
/hosting/www/bloxxter.cz/pavelungrcz/www/wp-content/plugins/seo-automatic-links/seo-links.php
on line
194
Notice
: Undefined property: Eventbrite_Event::$post_type in
/hosting/www/bloxxter.cz/pavelungrcz/www/wp-content/plugins/seo-automatic-links/seo-links.php
on line
218
Notice
: Undefined property: Eventbrite_Event::$post_type in
/hosting/www/bloxxter.cz/pavelungrcz/www/wp-content/plugins/seo-automatic-links/seo-links.php
on line
218
Notice
: Undefined index: CMS na míru in
/hosting/www/bloxxter.cz/pavelungrcz/www/wp-content/plugins/seo-automatic-links/seo-links.php
on line
400
Notice
: Undefined index: CMS na míru in
/hosting/www/bloxxter.cz/pavelungrcz/www/wp-content/plugins/seo-automatic-links/seo-links.php
on line
400
Notice
: Undefined index: Jabber rulezz in
/hosting/www/bloxxter.cz/pavelungrcz/www/wp-content/plugins/seo-automatic-links/seo-links.php
on line
400
Notice
: Undefined index: Jabber rulezz in
/hosting/www/bloxxter.cz/pavelungrcz/www/wp-content/plugins/seo-automatic-links/seo-links.php
on line
400
Notice
: Undefined index: SEO aktuality in
/hosting/www/bloxxter.cz/pavelungrcz/www/wp-content/plugins/seo-automatic-links/seo-links.php
on line
400
Notice
: Undefined index: SEO aktuality in
/hosting/www/bloxxter.cz/pavelungrcz/www/wp-content/plugins/seo-automatic-links/seo-links.php
on line
400
Notice
: Undefined index: Konference 23 in
/hosting/www/bloxxter.cz/pavelungrcz/www/wp-content/plugins/seo-automatic-links/seo-links.php
on line
400
Notice
: Undefined index: Konference 23 in
/hosting/www/bloxxter.cz/pavelungrcz/www/wp-content/plugins/seo-automatic-links/seo-links.php
on line
400
Notice
: Undefined index: Copycamp 2013 in
/hosting/www/bloxxter.cz/pavelungrcz/www/wp-content/plugins/seo-automatic-links/seo-links.php
on line
400
Notice
: Undefined index: Copycamp 2013 in
/hosting/www/bloxxter.cz/pavelungrcz/www/wp-content/plugins/seo-automatic-links/seo-links.php
on line
400
Notice
: Undefined index: Co je Support Day? in
/hosting/www/bloxxter.cz/pavelungrcz/www/wp-content/plugins/seo-automatic-links/seo-links.php
on line
400
Notice
: Undefined index: Co je Support Day? in
/hosting/www/bloxxter.cz/pavelungrcz/www/wp-content/plugins/seo-automatic-links/seo-links.php
on line
400
Notice
: Undefined index: Odcházím z H1.cz in
/hosting/www/bloxxter.cz/pavelungrcz/www/wp-content/plugins/seo-automatic-links/seo-links.php
on line
400
Notice
: Undefined index: Odcházím z H1.cz in
/hosting/www/bloxxter.cz/pavelungrcz/www/wp-content/plugins/seo-automatic-links/seo-links.php
on line
400
Notice
: Undefined index: Webináře od Ataxa in
/hosting/www/bloxxter.cz/pavelungrcz/www/wp-content/plugins/seo-automatic-links/seo-links.php
on line
400
Notice
: Undefined index: Webináře od Ataxa in
/hosting/www/bloxxter.cz/pavelungrcz/www/wp-content/plugins/seo-automatic-links/seo-links.php
on line
400
Notice
: Undefined index: Slimbox v češtině in
/hosting/www/bloxxter.cz/pavelungrcz/www/wp-content/plugins/seo-automatic-links/seo-links.php
on line
400
Notice
: Undefined index: Slimbox v češtině in
/hosting/www/bloxxter.cz/pavelungrcz/www/wp-content/plugins/seo-automatic-links/seo-links.php
on line
400
Notice
: Undefined index: Nové Firmy.cz a SEO in
/hosting/www/bloxxter.cz/pavelungrcz/www/wp-content/plugins/seo-automatic-links/seo-links.php
on line
400
Notice
: Undefined index: Nové Firmy.cz a SEO in
/hosting/www/bloxxter.cz/pavelungrcz/www/wp-content/plugins/seo-automatic-links/seo-links.php
on line
400
Notice
: Undefined index: 1. Plzeňský Barcamp in
/hosting/www/bloxxter.cz/pavelungrcz/www/wp-content/plugins/seo-automatic-links/seo-links.php
on line
400
Notice
: Undefined index: 1. Plzeňský Barcamp in
/hosting/www/bloxxter.cz/pavelungrcz/www/wp-content/plugins/seo-automatic-links/seo-links.php
on line
400
Notice
: Undefined index: Xchat BTTRW v Mirandě in
/hosting/www/bloxxter.cz/pavelungrcz/www/wp-content/plugins/seo-automatic-links/seo-links.php
on line
400
Notice
: Undefined index: Xchat BTTRW v Mirandě in
/hosting/www/bloxxter.cz/pavelungrcz/www/wp-content/plugins/seo-automatic-links/seo-links.php
on line
400
Notice
: Undefined index: Bug v Google Analytics in
/hosting/www/bloxxter.cz/pavelungrcz/www/wp-content/plugins/seo-automatic-links/seo-links.php
on line
400
Notice
: Undefined index: Bug v Google Analytics in
/hosting/www/bloxxter.cz/pavelungrcz/www/wp-content/plugins/seo-automatic-links/seo-links.php
on line
400
Notice
: Undefined index: Přesná čísla v SEO in
/hosting/www/bloxxter.cz/pavelungrcz/www/wp-content/plugins/seo-automatic-links/seo-links.php
on line
400
Notice
: Undefined index: Přesná čísla v SEO in
/hosting/www/bloxxter.cz/pavelungrcz/www/wp-content/plugins/seo-automatic-links/seo-links.php
on line
400
Notice
: Undefined index: Jak jsme dělali SEOUX in
/hosting/www/bloxxter.cz/pavelungrcz/www/wp-content/plugins/seo-automatic-links/seo-links.php
on line
400
Notice
: Undefined index: Jak jsme dělali SEOUX in
/hosting/www/bloxxter.cz/pavelungrcz/www/wp-content/plugins/seo-automatic-links/seo-links.php
on line
400
Notice
: Undefined index: Google redesignoval SERP in
/hosting/www/bloxxter.cz/pavelungrcz/www/wp-content/plugins/seo-automatic-links/seo-links.php
on line
400
Notice
: Undefined index: Google redesignoval SERP in
/hosting/www/bloxxter.cz/pavelungrcz/www/wp-content/plugins/seo-automatic-links/seo-links.php
on line
400
Notice
: Undefined index: 1. poznámky k Penguin 4 in
/hosting/www/bloxxter.cz/pavelungrcz/www/wp-content/plugins/seo-automatic-links/seo-links.php
on line
400
Notice
: Undefined index: 1. poznámky k Penguin 4 in
/hosting/www/bloxxter.cz/pavelungrcz/www/wp-content/plugins/seo-automatic-links/seo-links.php
on line
400
Notice
: Undefined index: WebStats4U jsou parchanti in
/hosting/www/bloxxter.cz/pavelungrcz/www/wp-content/plugins/seo-automatic-links/seo-links.php
on line
400
Notice
: Undefined index: WebStats4U jsou parchanti in
/hosting/www/bloxxter.cz/pavelungrcz/www/wp-content/plugins/seo-automatic-links/seo-links.php
on line
400
Notice
: Undefined index: IP adresa jako SEO faktor in
/hosting/www/bloxxter.cz/pavelungrcz/www/wp-content/plugins/seo-automatic-links/seo-links.php
on line
400
Notice
: Undefined index: IP adresa jako SEO faktor in
/hosting/www/bloxxter.cz/pavelungrcz/www/wp-content/plugins/seo-automatic-links/seo-links.php
on line
400
Notice
: Undefined index: Proč jdu na Webexpo 2014 in
/hosting/www/bloxxter.cz/pavelungrcz/www/wp-content/plugins/seo-automatic-links/seo-links.php
on line
400
Notice
: Undefined index: Proč jdu na Webexpo 2014 in
/hosting/www/bloxxter.cz/pavelungrcz/www/wp-content/plugins/seo-automatic-links/seo-links.php
on line
400
Notice
: Undefined index: New Media Inspiration 2013 in
/hosting/www/bloxxter.cz/pavelungrcz/www/wp-content/plugins/seo-automatic-links/seo-links.php
on line
400
Notice
: Undefined index: New Media Inspiration 2013 in
/hosting/www/bloxxter.cz/pavelungrcz/www/wp-content/plugins/seo-automatic-links/seo-links.php
on line
400
Notice
: Undefined index: RSS Reader not found. UTFG! in
/hosting/www/bloxxter.cz/pavelungrcz/www/wp-content/plugins/seo-automatic-links/seo-links.php
on line
400
Notice
: Undefined index: RSS Reader not found. UTFG! in
/hosting/www/bloxxter.cz/pavelungrcz/www/wp-content/plugins/seo-automatic-links/seo-links.php
on line
400
Notice
: Undefined index: Zemřel Internet Explorer 6 in
/hosting/www/bloxxter.cz/pavelungrcz/www/wp-content/plugins/seo-automatic-links/seo-links.php
on line
400
Notice
: Undefined index: Zemřel Internet Explorer 6 in
/hosting/www/bloxxter.cz/pavelungrcz/www/wp-content/plugins/seo-automatic-links/seo-links.php
on line
400
Notice
: Undefined index: Český SEO podcast SEOloger in
/hosting/www/bloxxter.cz/pavelungrcz/www/wp-content/plugins/seo-automatic-links/seo-links.php
on line
400
Notice
: Undefined index: Český SEO podcast SEOloger in
/hosting/www/bloxxter.cz/pavelungrcz/www/wp-content/plugins/seo-automatic-links/seo-links.php
on line
400
Notice
: Undefined index: [džava] nebo [java] skript? in
/hosting/www/bloxxter.cz/pavelungrcz/www/wp-content/plugins/seo-automatic-links/seo-links.php
on line
400
Notice
: Undefined index: [džava] nebo [java] skript? in
/hosting/www/bloxxter.cz/pavelungrcz/www/wp-content/plugins/seo-automatic-links/seo-links.php
on line
400
Notice
: Undefined index: Trvalé přesměrování 301 in
/hosting/www/bloxxter.cz/pavelungrcz/www/wp-content/plugins/seo-automatic-links/seo-links.php
on line
400
Notice
: Undefined index: Trvalé přesměrování 301 in
/hosting/www/bloxxter.cz/pavelungrcz/www/wp-content/plugins/seo-automatic-links/seo-links.php
on line
400
Notice
: Undefined index: Majestic SEO a HTTPS protokol in
/hosting/www/bloxxter.cz/pavelungrcz/www/wp-content/plugins/seo-automatic-links/seo-links.php
on line
400
Notice
: Undefined index: Majestic SEO a HTTPS protokol in
/hosting/www/bloxxter.cz/pavelungrcz/www/wp-content/plugins/seo-automatic-links/seo-links.php
on line
400
Notice
: Undefined index: Co je aktualizace Hummingbird in
/hosting/www/bloxxter.cz/pavelungrcz/www/wp-content/plugins/seo-automatic-links/seo-links.php
on line
400
Notice
: Undefined index: Co je aktualizace Hummingbird in
/hosting/www/bloxxter.cz/pavelungrcz/www/wp-content/plugins/seo-automatic-links/seo-links.php
on line
400
Notice
: Undefined index: Co doporučuje Google pro SEO in
/hosting/www/bloxxter.cz/pavelungrcz/www/wp-content/plugins/seo-automatic-links/seo-links.php
on line
400
Notice
: Undefined index: Co doporučuje Google pro SEO in
/hosting/www/bloxxter.cz/pavelungrcz/www/wp-content/plugins/seo-automatic-links/seo-links.php
on line
400
Notice
: Undefined index: Apple má vlastního crawlera in
/hosting/www/bloxxter.cz/pavelungrcz/www/wp-content/plugins/seo-automatic-links/seo-links.php
on line
400
Notice
: Undefined index: Apple má vlastního crawlera in
/hosting/www/bloxxter.cz/pavelungrcz/www/wp-content/plugins/seo-automatic-links/seo-links.php
on line
400
Notice
: Undefined index: RankBrain algoritmus od Google in
/hosting/www/bloxxter.cz/pavelungrcz/www/wp-content/plugins/seo-automatic-links/seo-links.php
on line
400
Notice
: Undefined index: RankBrain algoritmus od Google in
/hosting/www/bloxxter.cz/pavelungrcz/www/wp-content/plugins/seo-automatic-links/seo-links.php
on line
400
Notice
: Undefined index: Online alternativy za Photoshop in
/hosting/www/bloxxter.cz/pavelungrcz/www/wp-content/plugins/seo-automatic-links/seo-links.php
on line
400
Notice
: Undefined index: Online alternativy za Photoshop in
/hosting/www/bloxxter.cz/pavelungrcz/www/wp-content/plugins/seo-automatic-links/seo-links.php
on line
400
Notice
: Undefined index: Pár aktuálních tipů pro SEO in
/hosting/www/bloxxter.cz/pavelungrcz/www/wp-content/plugins/seo-automatic-links/seo-links.php
on line
400
Notice
: Undefined index: Pár aktuálních tipů pro SEO in
/hosting/www/bloxxter.cz/pavelungrcz/www/wp-content/plugins/seo-automatic-links/seo-links.php
on line
400
Notice
: Undefined index: Co si o SEO z webu nepřečtete in
/hosting/www/bloxxter.cz/pavelungrcz/www/wp-content/plugins/seo-automatic-links/seo-links.php
on line
400
Notice
: Undefined index: Co si o SEO z webu nepřečtete in
/hosting/www/bloxxter.cz/pavelungrcz/www/wp-content/plugins/seo-automatic-links/seo-links.php
on line
400
Notice
: Undefined index: Doporučení: Grafici na grafiku in
/hosting/www/bloxxter.cz/pavelungrcz/www/wp-content/plugins/seo-automatic-links/seo-links.php
on line
400
Notice
: Undefined index: Doporučení: Grafici na grafiku in
/hosting/www/bloxxter.cz/pavelungrcz/www/wp-content/plugins/seo-automatic-links/seo-links.php
on line
400
Notice
: Undefined index: Doplnění k 301 přesměrování in
/hosting/www/bloxxter.cz/pavelungrcz/www/wp-content/plugins/seo-automatic-links/seo-links.php
on line
400
Notice
: Undefined index: Doplnění k 301 přesměrování in
/hosting/www/bloxxter.cz/pavelungrcz/www/wp-content/plugins/seo-automatic-links/seo-links.php
on line
400
Notice
: Undefined index: AMP weby ne? Přemýšlejme znovu in
/hosting/www/bloxxter.cz/pavelungrcz/www/wp-content/plugins/seo-automatic-links/seo-links.php
on line
400
Notice
: Undefined index: AMP weby ne? Přemýšlejme znovu in
/hosting/www/bloxxter.cz/pavelungrcz/www/wp-content/plugins/seo-automatic-links/seo-links.php
on line
400
Notice
: Undefined index: LIM 2015 - návrat na místo činu in
/hosting/www/bloxxter.cz/pavelungrcz/www/wp-content/plugins/seo-automatic-links/seo-links.php
on line
400
Notice
: Undefined index: LIM 2015 - návrat na místo činu in
/hosting/www/bloxxter.cz/pavelungrcz/www/wp-content/plugins/seo-automatic-links/seo-links.php
on line
400
Notice
: Undefined index: SEOloger podcast #2: Garance v SEO in
/hosting/www/bloxxter.cz/pavelungrcz/www/wp-content/plugins/seo-automatic-links/seo-links.php
on line
400
Notice
: Undefined index: SEOloger podcast #2: Garance v SEO in
/hosting/www/bloxxter.cz/pavelungrcz/www/wp-content/plugins/seo-automatic-links/seo-links.php
on line
400
Notice
: Undefined index: Want a site that Google will love? in
/hosting/www/bloxxter.cz/pavelungrcz/www/wp-content/plugins/seo-automatic-links/seo-links.php
on line
400
Notice
: Undefined index: Want a site that Google will love? in
/hosting/www/bloxxter.cz/pavelungrcz/www/wp-content/plugins/seo-automatic-links/seo-links.php
on line
400
Notice
: Undefined index: Hříchy nového fulltextu Seznamu in
/hosting/www/bloxxter.cz/pavelungrcz/www/wp-content/plugins/seo-automatic-links/seo-links.php
on line
400
Notice
: Undefined index: Hříchy nového fulltextu Seznamu in
/hosting/www/bloxxter.cz/pavelungrcz/www/wp-content/plugins/seo-automatic-links/seo-links.php
on line
400
Notice
: Undefined index: SEO školení, která vám chybělo in
/hosting/www/bloxxter.cz/pavelungrcz/www/wp-content/plugins/seo-automatic-links/seo-links.php
on line
400
Notice
: Undefined index: SEO školení, která vám chybělo in
/hosting/www/bloxxter.cz/pavelungrcz/www/wp-content/plugins/seo-automatic-links/seo-links.php
on line
400
Notice
: Undefined index: Google zpoplatnil Google Analytics! in
/hosting/www/bloxxter.cz/pavelungrcz/www/wp-content/plugins/seo-automatic-links/seo-links.php
on line
400
Notice
: Undefined index: Google zpoplatnil Google Analytics! in
/hosting/www/bloxxter.cz/pavelungrcz/www/wp-content/plugins/seo-automatic-links/seo-links.php
on line
400
Notice
: Undefined index: Důležitost nadpisů z pohledu SEO in
/hosting/www/bloxxter.cz/pavelungrcz/www/wp-content/plugins/seo-automatic-links/seo-links.php
on line
400
Notice
: Undefined index: Důležitost nadpisů z pohledu SEO in
/hosting/www/bloxxter.cz/pavelungrcz/www/wp-content/plugins/seo-automatic-links/seo-links.php
on line
400
Notice
: Undefined index: Recenze: Jan Kalianko, E-shop kniha in
/hosting/www/bloxxter.cz/pavelungrcz/www/wp-content/plugins/seo-automatic-links/seo-links.php
on line
400
Notice
: Undefined index: Recenze: Jan Kalianko, E-shop kniha in
/hosting/www/bloxxter.cz/pavelungrcz/www/wp-content/plugins/seo-automatic-links/seo-links.php
on line
400
Notice
: Undefined index: Jak psát CSS aneb jak je píšu já in
/hosting/www/bloxxter.cz/pavelungrcz/www/wp-content/plugins/seo-automatic-links/seo-links.php
on line
400
Notice
: Undefined index: Jak psát CSS aneb jak je píšu já in
/hosting/www/bloxxter.cz/pavelungrcz/www/wp-content/plugins/seo-automatic-links/seo-links.php
on line
400
Notice
: Undefined index: Nové školení: SEO pro copywritery in
/hosting/www/bloxxter.cz/pavelungrcz/www/wp-content/plugins/seo-automatic-links/seo-links.php
on line
400
Notice
: Undefined index: Nové školení: SEO pro copywritery in
/hosting/www/bloxxter.cz/pavelungrcz/www/wp-content/plugins/seo-automatic-links/seo-links.php
on line
400
Notice
: Undefined index: Jak vypnout flash v prohlížeči in
/hosting/www/bloxxter.cz/pavelungrcz/www/wp-content/plugins/seo-automatic-links/seo-links.php
on line
400
Notice
: Undefined index: Jak vypnout flash v prohlížeči in
/hosting/www/bloxxter.cz/pavelungrcz/www/wp-content/plugins/seo-automatic-links/seo-links.php
on line
400
Notice
: Undefined index: Google má platit - za to, že hledá in
/hosting/www/bloxxter.cz/pavelungrcz/www/wp-content/plugins/seo-automatic-links/seo-links.php
on line
400
Notice
: Undefined index: Google má platit - za to, že hledá in
/hosting/www/bloxxter.cz/pavelungrcz/www/wp-content/plugins/seo-automatic-links/seo-links.php
on line
400
Notice
: Undefined index: Jak poslat vyhledávače na váš web in
/hosting/www/bloxxter.cz/pavelungrcz/www/wp-content/plugins/seo-automatic-links/seo-links.php
on line
400
Notice
: Undefined index: Jak poslat vyhledávače na váš web in
/hosting/www/bloxxter.cz/pavelungrcz/www/wp-content/plugins/seo-automatic-links/seo-links.php
on line
400
Notice
: Undefined index: Jak vám affiliate může rozbít web in
/hosting/www/bloxxter.cz/pavelungrcz/www/wp-content/plugins/seo-automatic-links/seo-links.php
on line
400
Notice
: Undefined index: Jak vám affiliate může rozbít web in
/hosting/www/bloxxter.cz/pavelungrcz/www/wp-content/plugins/seo-automatic-links/seo-links.php
on line
400
Notice
: Undefined index: Google+ dávám rok, maximálně dva! in
/hosting/www/bloxxter.cz/pavelungrcz/www/wp-content/plugins/seo-automatic-links/seo-links.php
on line
400
Notice
: Undefined index: Google+ dávám rok, maximálně dva! in
/hosting/www/bloxxter.cz/pavelungrcz/www/wp-content/plugins/seo-automatic-links/seo-links.php
on line
400
Notice
: Undefined index: Soutěž o lístek na SEO restart 2015 in
/hosting/www/bloxxter.cz/pavelungrcz/www/wp-content/plugins/seo-automatic-links/seo-links.php
on line
400
Notice
: Undefined index: Soutěž o lístek na SEO restart 2015 in
/hosting/www/bloxxter.cz/pavelungrcz/www/wp-content/plugins/seo-automatic-links/seo-links.php
on line
400
Notice
: Undefined index: Facebook poznámky/notes z pohledu SEO in
/hosting/www/bloxxter.cz/pavelungrcz/www/wp-content/plugins/seo-automatic-links/seo-links.php
on line
400
Notice
: Undefined index: Facebook poznámky/notes z pohledu SEO in
/hosting/www/bloxxter.cz/pavelungrcz/www/wp-content/plugins/seo-automatic-links/seo-links.php
on line
400
Notice
: Undefined index: Otestujte si prohlížeč na CSS 3 in
/hosting/www/bloxxter.cz/pavelungrcz/www/wp-content/plugins/seo-automatic-links/seo-links.php
on line
400
Notice
: Undefined index: Otestujte si prohlížeč na CSS 3 in
/hosting/www/bloxxter.cz/pavelungrcz/www/wp-content/plugins/seo-automatic-links/seo-links.php
on line
400
Notice
: Undefined index: Copywriterka v říši SEO a Wordpress in
/hosting/www/bloxxter.cz/pavelungrcz/www/wp-content/plugins/seo-automatic-links/seo-links.php
on line
400
Notice
: Undefined index: Copywriterka v říši SEO a Wordpress in
/hosting/www/bloxxter.cz/pavelungrcz/www/wp-content/plugins/seo-automatic-links/seo-links.php
on line
400
Notice
: Undefined index: IE Bug s mizením pozadí divu in
/hosting/www/bloxxter.cz/pavelungrcz/www/wp-content/plugins/seo-automatic-links/seo-links.php
on line
400
Notice
: Undefined index: IE Bug s mizením pozadí divu in
/hosting/www/bloxxter.cz/pavelungrcz/www/wp-content/plugins/seo-automatic-links/seo-links.php
on line
400
Notice
: Undefined index: Malé zamyšlení o projektu PlaCla.cz in
/hosting/www/bloxxter.cz/pavelungrcz/www/wp-content/plugins/seo-automatic-links/seo-links.php
on line
400
Notice
: Undefined index: Malé zamyšlení o projektu PlaCla.cz in
/hosting/www/bloxxter.cz/pavelungrcz/www/wp-content/plugins/seo-automatic-links/seo-links.php
on line
400
Notice
: Undefined index: Využívejte trendu, svezte se na vlně in
/hosting/www/bloxxter.cz/pavelungrcz/www/wp-content/plugins/seo-automatic-links/seo-links.php
on line
400
Notice
: Undefined index: Využívejte trendu, svezte se na vlně in
/hosting/www/bloxxter.cz/pavelungrcz/www/wp-content/plugins/seo-automatic-links/seo-links.php
on line
400
Notice
: Undefined index: Barcamp 2011 Praha – díky, takhle ne in
/hosting/www/bloxxter.cz/pavelungrcz/www/wp-content/plugins/seo-automatic-links/seo-links.php
on line
400
Notice
: Undefined index: Barcamp 2011 Praha – díky, takhle ne in
/hosting/www/bloxxter.cz/pavelungrcz/www/wp-content/plugins/seo-automatic-links/seo-links.php
on line
400
Notice
: Undefined index: 14 SEO informací od Matta Cuttse z SMX in
/hosting/www/bloxxter.cz/pavelungrcz/www/wp-content/plugins/seo-automatic-links/seo-links.php
on line
400
Notice
: Undefined index: 14 SEO informací od Matta Cuttse z SMX in
/hosting/www/bloxxter.cz/pavelungrcz/www/wp-content/plugins/seo-automatic-links/seo-links.php
on line
400
Notice
: Undefined index: Barcamp !!! 2013 lepší Vsetínského? in
/hosting/www/bloxxter.cz/pavelungrcz/www/wp-content/plugins/seo-automatic-links/seo-links.php
on line
400
Notice
: Undefined index: Barcamp !!! 2013 lepší Vsetínského? in
/hosting/www/bloxxter.cz/pavelungrcz/www/wp-content/plugins/seo-automatic-links/seo-links.php
on line
400
Notice
: Undefined index: Bez odkazů to nepůjde. Se stim smiř! in
/hosting/www/bloxxter.cz/pavelungrcz/www/wp-content/plugins/seo-automatic-links/seo-links.php
on line
400
Notice
: Undefined index: Bez odkazů to nepůjde. Se stim smiř! in
/hosting/www/bloxxter.cz/pavelungrcz/www/wp-content/plugins/seo-automatic-links/seo-links.php
on line
400
Notice
: Undefined index: České weby nejen o (online) marketingu in
/hosting/www/bloxxter.cz/pavelungrcz/www/wp-content/plugins/seo-automatic-links/seo-links.php
on line
400
Notice
: Undefined index: České weby nejen o (online) marketingu in
/hosting/www/bloxxter.cz/pavelungrcz/www/wp-content/plugins/seo-automatic-links/seo-links.php
on line
400
Notice
: Undefined index: Google přestává využívat authorship in
/hosting/www/bloxxter.cz/pavelungrcz/www/wp-content/plugins/seo-automatic-links/seo-links.php
on line
400
Notice
: Undefined index: Google přestává využívat authorship in
/hosting/www/bloxxter.cz/pavelungrcz/www/wp-content/plugins/seo-automatic-links/seo-links.php
on line
400
Notice
: Undefined index: Jak na Google Analytics v CMS Made Simple in
/hosting/www/bloxxter.cz/pavelungrcz/www/wp-content/plugins/seo-automatic-links/seo-links.php
on line
400
Notice
: Undefined index: Jak na Google Analytics v CMS Made Simple in
/hosting/www/bloxxter.cz/pavelungrcz/www/wp-content/plugins/seo-automatic-links/seo-links.php
on line
400
Notice
: Undefined index: Kontrola indexace na Seznamu bude lepší in
/hosting/www/bloxxter.cz/pavelungrcz/www/wp-content/plugins/seo-automatic-links/seo-links.php
on line
400
Notice
: Undefined index: Kontrola indexace na Seznamu bude lepší in
/hosting/www/bloxxter.cz/pavelungrcz/www/wp-content/plugins/seo-automatic-links/seo-links.php
on line
400
Notice
: Undefined index: Seznam.cz experimentuje s personalizací? in
/hosting/www/bloxxter.cz/pavelungrcz/www/wp-content/plugins/seo-automatic-links/seo-links.php
on line
400
Notice
: Undefined index: Seznam.cz experimentuje s personalizací? in
/hosting/www/bloxxter.cz/pavelungrcz/www/wp-content/plugins/seo-automatic-links/seo-links.php
on line
400
Notice
: Undefined index: Které články jste milovali v roce 2014 in
/hosting/www/bloxxter.cz/pavelungrcz/www/wp-content/plugins/seo-automatic-links/seo-links.php
on line
400
Notice
: Undefined index: Které články jste milovali v roce 2014 in
/hosting/www/bloxxter.cz/pavelungrcz/www/wp-content/plugins/seo-automatic-links/seo-links.php
on line
400
Notice
: Undefined index: Co mění June 2019 Core Update na Google? in
/hosting/www/bloxxter.cz/pavelungrcz/www/wp-content/plugins/seo-automatic-links/seo-links.php
on line
400
Notice
: Undefined index: Co mění June 2019 Core Update na Google? in
/hosting/www/bloxxter.cz/pavelungrcz/www/wp-content/plugins/seo-automatic-links/seo-links.php
on line
400
Notice
: Undefined index: Jak na screenshoty na webu - Pixlr Grabber in
/hosting/www/bloxxter.cz/pavelungrcz/www/wp-content/plugins/seo-automatic-links/seo-links.php
on line
400
Notice
: Undefined index: Jak na screenshoty na webu - Pixlr Grabber in
/hosting/www/bloxxter.cz/pavelungrcz/www/wp-content/plugins/seo-automatic-links/seo-links.php
on line
400
Notice
: Undefined index: Ataxo koupilo konkurenční společnost H1 in
/hosting/www/bloxxter.cz/pavelungrcz/www/wp-content/plugins/seo-automatic-links/seo-links.php
on line
400
Notice
: Undefined index: Ataxo koupilo konkurenční společnost H1 in
/hosting/www/bloxxter.cz/pavelungrcz/www/wp-content/plugins/seo-automatic-links/seo-links.php
on line
400
Notice
: Undefined index: Informace o aktualizaci Google Penguin 2.0 in
/hosting/www/bloxxter.cz/pavelungrcz/www/wp-content/plugins/seo-automatic-links/seo-links.php
on line
400
Notice
: Undefined index: Informace o aktualizaci Google Penguin 2.0 in
/hosting/www/bloxxter.cz/pavelungrcz/www/wp-content/plugins/seo-automatic-links/seo-links.php
on line
400
Notice
: Undefined index: Co způsobí rozmach obsahové marketingu? in
/hosting/www/bloxxter.cz/pavelungrcz/www/wp-content/plugins/seo-automatic-links/seo-links.php
on line
400
Notice
: Undefined index: Co způsobí rozmach obsahové marketingu? in
/hosting/www/bloxxter.cz/pavelungrcz/www/wp-content/plugins/seo-automatic-links/seo-links.php
on line
400
Notice
: Undefined index: Novy majitel kapusty Xhosting byl hacknutý in
/hosting/www/bloxxter.cz/pavelungrcz/www/wp-content/plugins/seo-automatic-links/seo-links.php
on line
400
Notice
: Undefined index: Novy majitel kapusty Xhosting byl hacknutý in
/hosting/www/bloxxter.cz/pavelungrcz/www/wp-content/plugins/seo-automatic-links/seo-links.php
on line
400
Notice
: Undefined index: Google spustil sociální síť Google plus in
/hosting/www/bloxxter.cz/pavelungrcz/www/wp-content/plugins/seo-automatic-links/seo-links.php
on line
400
Notice
: Undefined index: Google spustil sociální síť Google plus in
/hosting/www/bloxxter.cz/pavelungrcz/www/wp-content/plugins/seo-automatic-links/seo-links.php
on line
400
Notice
: Undefined index: X-robots tag nezabrání crawlingu celé URL in
/hosting/www/bloxxter.cz/pavelungrcz/www/wp-content/plugins/seo-automatic-links/seo-links.php
on line
400
Notice
: Undefined index: X-robots tag nezabrání crawlingu celé URL in
/hosting/www/bloxxter.cz/pavelungrcz/www/wp-content/plugins/seo-automatic-links/seo-links.php
on line
400
Notice
: Undefined index: WebExpo 2012 a zamýšlení nad konferencemi in
/hosting/www/bloxxter.cz/pavelungrcz/www/wp-content/plugins/seo-automatic-links/seo-links.php
on line
400
Notice
: Undefined index: WebExpo 2012 a zamýšlení nad konferencemi in
/hosting/www/bloxxter.cz/pavelungrcz/www/wp-content/plugins/seo-automatic-links/seo-links.php
on line
400
Notice
: Undefined index: Jak jsou na tom systémy pro e-shopy se SEO? in
/hosting/www/bloxxter.cz/pavelungrcz/www/wp-content/plugins/seo-automatic-links/seo-links.php
on line
400
Notice
: Undefined index: Jak jsou na tom systémy pro e-shopy se SEO? in
/hosting/www/bloxxter.cz/pavelungrcz/www/wp-content/plugins/seo-automatic-links/seo-links.php
on line
400
Notice
: Undefined index: Jak psát správně příspěvek na Facebook in
/hosting/www/bloxxter.cz/pavelungrcz/www/wp-content/plugins/seo-automatic-links/seo-links.php
on line
400
Notice
: Undefined index: Jak psát správně příspěvek na Facebook in
/hosting/www/bloxxter.cz/pavelungrcz/www/wp-content/plugins/seo-automatic-links/seo-links.php
on line
400
Notice
: Undefined index: Google snižuje míru rich snippetů v SERPu in
/hosting/www/bloxxter.cz/pavelungrcz/www/wp-content/plugins/seo-automatic-links/seo-links.php
on line
400
Notice
: Undefined index: Google snižuje míru rich snippetů v SERPu in
/hosting/www/bloxxter.cz/pavelungrcz/www/wp-content/plugins/seo-automatic-links/seo-links.php
on line
400
Notice
: Undefined index: Negativní SEO v roli výhrůžného e-mailu in
/hosting/www/bloxxter.cz/pavelungrcz/www/wp-content/plugins/seo-automatic-links/seo-links.php
on line
400
Notice
: Undefined index: Negativní SEO v roli výhrůžného e-mailu in
/hosting/www/bloxxter.cz/pavelungrcz/www/wp-content/plugins/seo-automatic-links/seo-links.php
on line
400
Notice
: Undefined index: Zvu vás na nové školení SEO pro Wordpress in
/hosting/www/bloxxter.cz/pavelungrcz/www/wp-content/plugins/seo-automatic-links/seo-links.php
on line
400
Notice
: Undefined index: Zvu vás na nové školení SEO pro Wordpress in
/hosting/www/bloxxter.cz/pavelungrcz/www/wp-content/plugins/seo-automatic-links/seo-links.php
on line
400
Notice
: Undefined index: Trendy v SEO a online marketingu pro rok 2016 in
/hosting/www/bloxxter.cz/pavelungrcz/www/wp-content/plugins/seo-automatic-links/seo-links.php
on line
400
Notice
: Undefined index: Trendy v SEO a online marketingu pro rok 2016 in
/hosting/www/bloxxter.cz/pavelungrcz/www/wp-content/plugins/seo-automatic-links/seo-links.php
on line
400
Notice
: Undefined index: Jak správně na stránkování z pohledu SEO in
/hosting/www/bloxxter.cz/pavelungrcz/www/wp-content/plugins/seo-automatic-links/seo-links.php
on line
400
Notice
: Undefined index: Jak správně na stránkování z pohledu SEO in
/hosting/www/bloxxter.cz/pavelungrcz/www/wp-content/plugins/seo-automatic-links/seo-links.php
on line
400
Notice
: Undefined index: Proč (český) obsahový marketing nefunguje in
/hosting/www/bloxxter.cz/pavelungrcz/www/wp-content/plugins/seo-automatic-links/seo-links.php
on line
400
Notice
: Undefined index: Proč (český) obsahový marketing nefunguje in
/hosting/www/bloxxter.cz/pavelungrcz/www/wp-content/plugins/seo-automatic-links/seo-links.php
on line
400
Notice
: Undefined index: Jedeme pomáhat webům na Slovensko - SEOUXsk in
/hosting/www/bloxxter.cz/pavelungrcz/www/wp-content/plugins/seo-automatic-links/seo-links.php
on line
400
Notice
: Undefined index: Jedeme pomáhat webům na Slovensko - SEOUXsk in
/hosting/www/bloxxter.cz/pavelungrcz/www/wp-content/plugins/seo-automatic-links/seo-links.php
on line
400
Notice
: Undefined index: Trendy v SEO a inbound marketingu na rok 2015 in
/hosting/www/bloxxter.cz/pavelungrcz/www/wp-content/plugins/seo-automatic-links/seo-links.php
on line
400
Notice
: Undefined index: Trendy v SEO a inbound marketingu na rok 2015 in
/hosting/www/bloxxter.cz/pavelungrcz/www/wp-content/plugins/seo-automatic-links/seo-links.php
on line
400
Notice
: Undefined index: Marketing Miner - cesta ke komplexní analýze in
/hosting/www/bloxxter.cz/pavelungrcz/www/wp-content/plugins/seo-automatic-links/seo-links.php
on line
400
Notice
: Undefined index: Marketing Miner - cesta ke komplexní analýze in
/hosting/www/bloxxter.cz/pavelungrcz/www/wp-content/plugins/seo-automatic-links/seo-links.php
on line
400
Notice
: Undefined index: Kupte si doménu, kterou můžete mít zdarma! in
/hosting/www/bloxxter.cz/pavelungrcz/www/wp-content/plugins/seo-automatic-links/seo-links.php
on line
400
Notice
: Undefined index: Kupte si doménu, kterou můžete mít zdarma! in
/hosting/www/bloxxter.cz/pavelungrcz/www/wp-content/plugins/seo-automatic-links/seo-links.php
on line
400
Notice
: Undefined index: Proč jsem přešel z Google Readeru na Feedly in
/hosting/www/bloxxter.cz/pavelungrcz/www/wp-content/plugins/seo-automatic-links/seo-links.php
on line
400
Notice
: Undefined index: Proč jsem přešel z Google Readeru na Feedly in
/hosting/www/bloxxter.cz/pavelungrcz/www/wp-content/plugins/seo-automatic-links/seo-links.php
on line
400
Notice
: Undefined index: Jedu na Slovensko. SEO školení v Bratislavě! in
/hosting/www/bloxxter.cz/pavelungrcz/www/wp-content/plugins/seo-automatic-links/seo-links.php
on line
400
Notice
: Undefined index: Jedu na Slovensko. SEO školení v Bratislavě! in
/hosting/www/bloxxter.cz/pavelungrcz/www/wp-content/plugins/seo-automatic-links/seo-links.php
on line
400
Notice
: Undefined index: Tak nám hackli Lom paní Milerová in
/hosting/www/bloxxter.cz/pavelungrcz/www/wp-content/plugins/seo-automatic-links/seo-links.php
on line
400
Notice
: Undefined index: Tak nám hackli Lom paní Milerová in
/hosting/www/bloxxter.cz/pavelungrcz/www/wp-content/plugins/seo-automatic-links/seo-links.php
on line
400
Notice
: Undefined index: Synchronizace záložek a hesel ve Firefoxu in
/hosting/www/bloxxter.cz/pavelungrcz/www/wp-content/plugins/seo-automatic-links/seo-links.php
on line
400
Notice
: Undefined index: Synchronizace záložek a hesel ve Firefoxu in
/hosting/www/bloxxter.cz/pavelungrcz/www/wp-content/plugins/seo-automatic-links/seo-links.php
on line
400
Notice
: Undefined index: Jak správně na Cookie lištu z pohledu Google in
/hosting/www/bloxxter.cz/pavelungrcz/www/wp-content/plugins/seo-automatic-links/seo-links.php
on line
400
Notice
: Undefined index: Jak správně na Cookie lištu z pohledu Google in
/hosting/www/bloxxter.cz/pavelungrcz/www/wp-content/plugins/seo-automatic-links/seo-links.php
on line
400
Notice
: Undefined index: Tip na aktuální linkbaiting pro knihkupectví in
/hosting/www/bloxxter.cz/pavelungrcz/www/wp-content/plugins/seo-automatic-links/seo-links.php
on line
400
Notice
: Undefined index: Tip na aktuální linkbaiting pro knihkupectví in
/hosting/www/bloxxter.cz/pavelungrcz/www/wp-content/plugins/seo-automatic-links/seo-links.php
on line
400
Notice
: Undefined index: Na co jsme si nedali pozor při organizaci SEOUX in
/hosting/www/bloxxter.cz/pavelungrcz/www/wp-content/plugins/seo-automatic-links/seo-links.php
on line
400
Notice
: Undefined index: Na co jsme si nedali pozor při organizaci SEOUX in
/hosting/www/bloxxter.cz/pavelungrcz/www/wp-content/plugins/seo-automatic-links/seo-links.php
on line
400
Notice
: Undefined index: Síla Twitteru posouvá stránku ve výsledcích in
/hosting/www/bloxxter.cz/pavelungrcz/www/wp-content/plugins/seo-automatic-links/seo-links.php
on line
400
Notice
: Undefined index: Síla Twitteru posouvá stránku ve výsledcích in
/hosting/www/bloxxter.cz/pavelungrcz/www/wp-content/plugins/seo-automatic-links/seo-links.php
on line
400
Notice
: Undefined index: Tag cloud z klíčových slov v Google Analytics in
/hosting/www/bloxxter.cz/pavelungrcz/www/wp-content/plugins/seo-automatic-links/seo-links.php
on line
400
Notice
: Undefined index: Tag cloud z klíčových slov v Google Analytics in
/hosting/www/bloxxter.cz/pavelungrcz/www/wp-content/plugins/seo-automatic-links/seo-links.php
on line
400
Notice
: Undefined index: Authorship v SERPu Google přichází o obrázky in
/hosting/www/bloxxter.cz/pavelungrcz/www/wp-content/plugins/seo-automatic-links/seo-links.php
on line
400
Notice
: Undefined index: Authorship v SERPu Google přichází o obrázky in
/hosting/www/bloxxter.cz/pavelungrcz/www/wp-content/plugins/seo-automatic-links/seo-links.php
on line
400
Notice
: Undefined index: SEOUX.cz kurz tvorby webu zaměřený na SEO a UX in
/hosting/www/bloxxter.cz/pavelungrcz/www/wp-content/plugins/seo-automatic-links/seo-links.php
on line
400
Notice
: Undefined index: SEOUX.cz kurz tvorby webu zaměřený na SEO a UX in
/hosting/www/bloxxter.cz/pavelungrcz/www/wp-content/plugins/seo-automatic-links/seo-links.php
on line
400
Notice
: Undefined index: Vyvracení SEO mýtů: indexace tajných stránek in
/hosting/www/bloxxter.cz/pavelungrcz/www/wp-content/plugins/seo-automatic-links/seo-links.php
on line
400
Notice
: Undefined index: Vyvracení SEO mýtů: indexace tajných stránek in
/hosting/www/bloxxter.cz/pavelungrcz/www/wp-content/plugins/seo-automatic-links/seo-links.php
on line
400
Notice
: Undefined index: Seznam spustil betu svých Seznam Webmaster tools in
/hosting/www/bloxxter.cz/pavelungrcz/www/wp-content/plugins/seo-automatic-links/seo-links.php
on line
400
Notice
: Undefined index: Seznam spustil betu svých Seznam Webmaster tools in
/hosting/www/bloxxter.cz/pavelungrcz/www/wp-content/plugins/seo-automatic-links/seo-links.php
on line
400
Notice
: Undefined index: Jak k duplicitním URL přistupují vyhledávače in
/hosting/www/bloxxter.cz/pavelungrcz/www/wp-content/plugins/seo-automatic-links/seo-links.php
on line
400
Notice
: Undefined index: Jak k duplicitním URL přistupují vyhledávače in
/hosting/www/bloxxter.cz/pavelungrcz/www/wp-content/plugins/seo-automatic-links/seo-links.php
on line
400
Notice
: Undefined index: Náš SEO tým hledá nové hvězdy linkbuildingu in
/hosting/www/bloxxter.cz/pavelungrcz/www/wp-content/plugins/seo-automatic-links/seo-links.php
on line
400
Notice
: Undefined index: Náš SEO tým hledá nové hvězdy linkbuildingu in
/hosting/www/bloxxter.cz/pavelungrcz/www/wp-content/plugins/seo-automatic-links/seo-links.php
on line
400
Notice
: Undefined index: Jak bylo konferenci Firmy v sociálních sítích in
/hosting/www/bloxxter.cz/pavelungrcz/www/wp-content/plugins/seo-automatic-links/seo-links.php
on line
400
Notice
: Undefined index: Jak bylo konferenci Firmy v sociálních sítích in
/hosting/www/bloxxter.cz/pavelungrcz/www/wp-content/plugins/seo-automatic-links/seo-links.php
on line
400
Notice
: Undefined index: Návod: Jak nainstalovat SEO toolkit na Windows 10 in
/hosting/www/bloxxter.cz/pavelungrcz/www/wp-content/plugins/seo-automatic-links/seo-links.php
on line
400
Notice
: Undefined index: Návod: Jak nainstalovat SEO toolkit na Windows 10 in
/hosting/www/bloxxter.cz/pavelungrcz/www/wp-content/plugins/seo-automatic-links/seo-links.php
on line
400
Notice
: Undefined index: Proč štítky MAJÍ význam na obsahových webech in
/hosting/www/bloxxter.cz/pavelungrcz/www/wp-content/plugins/seo-automatic-links/seo-links.php
on line
400
Notice
: Undefined index: Proč štítky MAJÍ význam na obsahových webech in
/hosting/www/bloxxter.cz/pavelungrcz/www/wp-content/plugins/seo-automatic-links/seo-links.php
on line
400
Notice
: Undefined index: S Infinite Scroll si budete chtít sáhnout na dno in
/hosting/www/bloxxter.cz/pavelungrcz/www/wp-content/plugins/seo-automatic-links/seo-links.php
on line
400
Notice
: Undefined index: S Infinite Scroll si budete chtít sáhnout na dno in
/hosting/www/bloxxter.cz/pavelungrcz/www/wp-content/plugins/seo-automatic-links/seo-links.php
on line
400
Notice
: Undefined index: Linkmonitor - měla by vás tato služba zajímat? in
/hosting/www/bloxxter.cz/pavelungrcz/www/wp-content/plugins/seo-automatic-links/seo-links.php
on line
400
Notice
: Undefined index: Linkmonitor - měla by vás tato služba zajímat? in
/hosting/www/bloxxter.cz/pavelungrcz/www/wp-content/plugins/seo-automatic-links/seo-links.php
on line
400
Notice
: Undefined index: Brněnský a světový Marketing Festival potřetí in
/hosting/www/bloxxter.cz/pavelungrcz/www/wp-content/plugins/seo-automatic-links/seo-links.php
on line
400
Notice
: Undefined index: Brněnský a světový Marketing Festival potřetí in
/hosting/www/bloxxter.cz/pavelungrcz/www/wp-content/plugins/seo-automatic-links/seo-links.php
on line
400
Notice
: Undefined index: SEO pro rok 2018? Nic nového pod sluncem 🌞 in
/hosting/www/bloxxter.cz/pavelungrcz/www/wp-content/plugins/seo-automatic-links/seo-links.php
on line
400
Notice
: Undefined index: SEO pro rok 2018? Nic nového pod sluncem 🌞 in
/hosting/www/bloxxter.cz/pavelungrcz/www/wp-content/plugins/seo-automatic-links/seo-links.php
on line
400
Notice
: Undefined index: SEOLoger podcast 3: Jaký byl letošní SEOrestart? in
/hosting/www/bloxxter.cz/pavelungrcz/www/wp-content/plugins/seo-automatic-links/seo-links.php
on line
400
Notice
: Undefined index: SEOLoger podcast 3: Jaký byl letošní SEOrestart? in
/hosting/www/bloxxter.cz/pavelungrcz/www/wp-content/plugins/seo-automatic-links/seo-links.php
on line
400
Notice
: Undefined index: Výsledky z Twitter Google lépe integruje do SERPu in
/hosting/www/bloxxter.cz/pavelungrcz/www/wp-content/plugins/seo-automatic-links/seo-links.php
on line
400
Notice
: Undefined index: Výsledky z Twitter Google lépe integruje do SERPu in
/hosting/www/bloxxter.cz/pavelungrcz/www/wp-content/plugins/seo-automatic-links/seo-links.php
on line
400
Notice
: Undefined index: 33 SEO tipů od Google -> DYK tweety Garryho Illyese in
/hosting/www/bloxxter.cz/pavelungrcz/www/wp-content/plugins/seo-automatic-links/seo-links.php
on line
400
Notice
: Undefined index: 33 SEO tipů od Google -> DYK tweety Garryho Illyese in
/hosting/www/bloxxter.cz/pavelungrcz/www/wp-content/plugins/seo-automatic-links/seo-links.php
on line
400
Notice
: Undefined index: Problém s validací UTF a PHP include = BOM in
/hosting/www/bloxxter.cz/pavelungrcz/www/wp-content/plugins/seo-automatic-links/seo-links.php
on line
400
Notice
: Undefined index: Problém s validací UTF a PHP include = BOM in
/hosting/www/bloxxter.cz/pavelungrcz/www/wp-content/plugins/seo-automatic-links/seo-links.php
on line
400
Notice
: Undefined index: Marketing Miner představuje super novinku Profilery in
/hosting/www/bloxxter.cz/pavelungrcz/www/wp-content/plugins/seo-automatic-links/seo-links.php
on line
400
Notice
: Undefined index: Marketing Miner představuje super novinku Profilery in
/hosting/www/bloxxter.cz/pavelungrcz/www/wp-content/plugins/seo-automatic-links/seo-links.php
on line
400
Notice
: Undefined index: Matt Cuts vysvětluje, co je placený zpětný odkaz in
/hosting/www/bloxxter.cz/pavelungrcz/www/wp-content/plugins/seo-automatic-links/seo-links.php
on line
400
Notice
: Undefined index: Matt Cuts vysvětluje, co je placený zpětný odkaz in
/hosting/www/bloxxter.cz/pavelungrcz/www/wp-content/plugins/seo-automatic-links/seo-links.php
on line
400
Notice
: Undefined index: Nechte si rozstřelit hlavu školením na R od Media in
/hosting/www/bloxxter.cz/pavelungrcz/www/wp-content/plugins/seo-automatic-links/seo-links.php
on line
400
Notice
: Undefined index: Nechte si rozstřelit hlavu školením na R od Media in
/hosting/www/bloxxter.cz/pavelungrcz/www/wp-content/plugins/seo-automatic-links/seo-links.php
on line
400
Notice
: Undefined index: Google zdrtil Seznam? Ale kdepak, teprve zdrtí. in
/hosting/www/bloxxter.cz/pavelungrcz/www/wp-content/plugins/seo-automatic-links/seo-links.php
on line
400
Notice
: Undefined index: Google zdrtil Seznam? Ale kdepak, teprve zdrtí. in
/hosting/www/bloxxter.cz/pavelungrcz/www/wp-content/plugins/seo-automatic-links/seo-links.php
on line
400
Notice
: Undefined index: Dnešní aktualizace na Seznam.cz zahýbala pozicemi in
/hosting/www/bloxxter.cz/pavelungrcz/www/wp-content/plugins/seo-automatic-links/seo-links.php
on line
400
Notice
: Undefined index: Dnešní aktualizace na Seznam.cz zahýbala pozicemi in
/hosting/www/bloxxter.cz/pavelungrcz/www/wp-content/plugins/seo-automatic-links/seo-links.php
on line
400
Notice
: Undefined index: Google přejmenoval Webmaster Tools na Search console in
/hosting/www/bloxxter.cz/pavelungrcz/www/wp-content/plugins/seo-automatic-links/seo-links.php
on line
400
Notice
: Undefined index: Google přejmenoval Webmaster Tools na Search console in
/hosting/www/bloxxter.cz/pavelungrcz/www/wp-content/plugins/seo-automatic-links/seo-links.php
on line
400
Notice
: Undefined index: Google akceptuje nejvíce omezující tag meta robots in
/hosting/www/bloxxter.cz/pavelungrcz/www/wp-content/plugins/seo-automatic-links/seo-links.php
on line
400
Notice
: Undefined index: Google akceptuje nejvíce omezující tag meta robots in
/hosting/www/bloxxter.cz/pavelungrcz/www/wp-content/plugins/seo-automatic-links/seo-links.php
on line
400
Notice
: Undefined index: Nefunguje vám stará Search Console? Mám řešení. in
/hosting/www/bloxxter.cz/pavelungrcz/www/wp-content/plugins/seo-automatic-links/seo-links.php
on line
400
Notice
: Undefined index: Nefunguje vám stará Search Console? Mám řešení. in
/hosting/www/bloxxter.cz/pavelungrcz/www/wp-content/plugins/seo-automatic-links/seo-links.php
on line
400
Notice
: Undefined index: Problém relevance navigačního dotazu pricemania.cz in
/hosting/www/bloxxter.cz/pavelungrcz/www/wp-content/plugins/seo-automatic-links/seo-links.php
on line
400
Notice
: Undefined index: Problém relevance navigačního dotazu pricemania.cz in
/hosting/www/bloxxter.cz/pavelungrcz/www/wp-content/plugins/seo-automatic-links/seo-links.php
on line
400
Notice
: Undefined index: Jak na duplicitu v SEO pomocí kanonizace (canonical) in
/hosting/www/bloxxter.cz/pavelungrcz/www/wp-content/plugins/seo-automatic-links/seo-links.php
on line
400
Notice
: Undefined index: Jak na duplicitu v SEO pomocí kanonizace (canonical) in
/hosting/www/bloxxter.cz/pavelungrcz/www/wp-content/plugins/seo-automatic-links/seo-links.php
on line
400
Notice
: Undefined index: Nefunguje webhosting kapusta - co se děje a co dál? in
/hosting/www/bloxxter.cz/pavelungrcz/www/wp-content/plugins/seo-automatic-links/seo-links.php
on line
400
Notice
: Undefined index: Nefunguje webhosting kapusta - co se děje a co dál? in
/hosting/www/bloxxter.cz/pavelungrcz/www/wp-content/plugins/seo-automatic-links/seo-links.php
on line
400
Notice
: Undefined index: Rozhovor s Evanem Fishkinem, šéfem SEO v Microsoftu in
/hosting/www/bloxxter.cz/pavelungrcz/www/wp-content/plugins/seo-automatic-links/seo-links.php
on line
400
Notice
: Undefined index: Rozhovor s Evanem Fishkinem, šéfem SEO v Microsoftu in
/hosting/www/bloxxter.cz/pavelungrcz/www/wp-content/plugins/seo-automatic-links/seo-links.php
on line
400
Notice
: Undefined index: Co nás čeká v roce 2014 v SEO a online marketingu? in
/hosting/www/bloxxter.cz/pavelungrcz/www/wp-content/plugins/seo-automatic-links/seo-links.php
on line
400
Notice
: Undefined index: Co nás čeká v roce 2014 v SEO a online marketingu? in
/hosting/www/bloxxter.cz/pavelungrcz/www/wp-content/plugins/seo-automatic-links/seo-links.php
on line
400
Notice
: Undefined index: Co se o SEO naučíš, při psaní jako když najdeš in
/hosting/www/bloxxter.cz/pavelungrcz/www/wp-content/plugins/seo-automatic-links/seo-links.php
on line
400
Notice
: Undefined index: Co se o SEO naučíš, při psaní jako když najdeš in
/hosting/www/bloxxter.cz/pavelungrcz/www/wp-content/plugins/seo-automatic-links/seo-links.php
on line
400
Notice
: Undefined index: Návštěvnost webů z Firmy.cz po redesignu 1.4.2014 in
/hosting/www/bloxxter.cz/pavelungrcz/www/wp-content/plugins/seo-automatic-links/seo-links.php
on line
400
Notice
: Undefined index: Návštěvnost webů z Firmy.cz po redesignu 1.4.2014 in
/hosting/www/bloxxter.cz/pavelungrcz/www/wp-content/plugins/seo-automatic-links/seo-links.php
on line
400
Notice
: Undefined index: Německo chce, aby Google zveřejnil svůj algoritmus in
/hosting/www/bloxxter.cz/pavelungrcz/www/wp-content/plugins/seo-automatic-links/seo-links.php
on line
400
Notice
: Undefined index: Německo chce, aby Google zveřejnil svůj algoritmus in
/hosting/www/bloxxter.cz/pavelungrcz/www/wp-content/plugins/seo-automatic-links/seo-links.php
on line
400
Notice
: Undefined index: S přechodem na HTTPS počkejte na začátek roku 2016 in
/hosting/www/bloxxter.cz/pavelungrcz/www/wp-content/plugins/seo-automatic-links/seo-links.php
on line
400
Notice
: Undefined index: S přechodem na HTTPS počkejte na začátek roku 2016 in
/hosting/www/bloxxter.cz/pavelungrcz/www/wp-content/plugins/seo-automatic-links/seo-links.php
on line
400
Notice
: Undefined index: 3 způsoby, jak zjistit počet výsledků na Seznam.cz in
/hosting/www/bloxxter.cz/pavelungrcz/www/wp-content/plugins/seo-automatic-links/seo-links.php
on line
400
Notice
: Undefined index: 3 způsoby, jak zjistit počet výsledků na Seznam.cz in
/hosting/www/bloxxter.cz/pavelungrcz/www/wp-content/plugins/seo-automatic-links/seo-links.php
on line
400
Notice
: Undefined index: Statistiky o českém Facebooku za 2. čtvrtletí 2017 in
/hosting/www/bloxxter.cz/pavelungrcz/www/wp-content/plugins/seo-automatic-links/seo-links.php
on line
400
Notice
: Undefined index: Statistiky o českém Facebooku za 2. čtvrtletí 2017 in
/hosting/www/bloxxter.cz/pavelungrcz/www/wp-content/plugins/seo-automatic-links/seo-links.php
on line
400
Notice
: Undefined index: Brighton SEO - největší konference o SEO v Evropě in
/hosting/www/bloxxter.cz/pavelungrcz/www/wp-content/plugins/seo-automatic-links/seo-links.php
on line
400
Notice
: Undefined index: Brighton SEO - největší konference o SEO v Evropě in
/hosting/www/bloxxter.cz/pavelungrcz/www/wp-content/plugins/seo-automatic-links/seo-links.php
on line
400
Notice
: Undefined index: Google testuje odstranění počtu výsledků ze SERPu in
/hosting/www/bloxxter.cz/pavelungrcz/www/wp-content/plugins/seo-automatic-links/seo-links.php
on line
400
Notice
: Undefined index: Google testuje odstranění počtu výsledků ze SERPu in
/hosting/www/bloxxter.cz/pavelungrcz/www/wp-content/plugins/seo-automatic-links/seo-links.php
on line
400
Notice
: Undefined index: Zkouška Google Analytics Individual Qualification in
/hosting/www/bloxxter.cz/pavelungrcz/www/wp-content/plugins/seo-automatic-links/seo-links.php
on line
400
Notice
: Undefined index: Zkouška Google Analytics Individual Qualification in
/hosting/www/bloxxter.cz/pavelungrcz/www/wp-content/plugins/seo-automatic-links/seo-links.php
on line
400
Notice
: Undefined index: Jak fleecový Robert Sedláček ovlivňoval hledanost? in
/hosting/www/bloxxter.cz/pavelungrcz/www/wp-content/plugins/seo-automatic-links/seo-links.php
on line
400
Notice
: Undefined index: Jak fleecový Robert Sedláček ovlivňoval hledanost? in
/hosting/www/bloxxter.cz/pavelungrcz/www/wp-content/plugins/seo-automatic-links/seo-links.php
on line
400
Notice
: Undefined index: Velké fluktuace v obou vyhledávačích - co se děje? in
/hosting/www/bloxxter.cz/pavelungrcz/www/wp-content/plugins/seo-automatic-links/seo-links.php
on line
400
Notice
: Undefined index: Velké fluktuace v obou vyhledávačích - co se děje? in
/hosting/www/bloxxter.cz/pavelungrcz/www/wp-content/plugins/seo-automatic-links/seo-links.php
on line
400
Notice
: Undefined index: Duplicity pro vyhledávače - lomítka, protokoly a www in
/hosting/www/bloxxter.cz/pavelungrcz/www/wp-content/plugins/seo-automatic-links/seo-links.php
on line
400
Notice
: Undefined index: Duplicity pro vyhledávače - lomítka, protokoly a www in
/hosting/www/bloxxter.cz/pavelungrcz/www/wp-content/plugins/seo-automatic-links/seo-links.php
on line
400
Notice
: Undefined index: 10 tipů pro copywritery od SEO konzultanta z Copycampu in
/hosting/www/bloxxter.cz/pavelungrcz/www/wp-content/plugins/seo-automatic-links/seo-links.php
on line
400
Notice
: Undefined index: 10 tipů pro copywritery od SEO konzultanta z Copycampu in
/hosting/www/bloxxter.cz/pavelungrcz/www/wp-content/plugins/seo-automatic-links/seo-links.php
on line
400
Notice
: Undefined index: SEO účty na Twitteru, které doporučuji k sledování in
/hosting/www/bloxxter.cz/pavelungrcz/www/wp-content/plugins/seo-automatic-links/seo-links.php
on line
400
Notice
: Undefined index: SEO účty na Twitteru, které doporučuji k sledování in
/hosting/www/bloxxter.cz/pavelungrcz/www/wp-content/plugins/seo-automatic-links/seo-links.php
on line
400
Notice
: Undefined index: Novinky ze světa internetu - krátce neboli briefly in
/hosting/www/bloxxter.cz/pavelungrcz/www/wp-content/plugins/seo-automatic-links/seo-links.php
on line
400
Notice
: Undefined index: Novinky ze světa internetu - krátce neboli briefly in
/hosting/www/bloxxter.cz/pavelungrcz/www/wp-content/plugins/seo-automatic-links/seo-links.php
on line
400
Notice
: Undefined index: Guestpost: Střízlivý pohled na službu Linkmonitor.cz in
/hosting/www/bloxxter.cz/pavelungrcz/www/wp-content/plugins/seo-automatic-links/seo-links.php
on line
400
Notice
: Undefined index: Guestpost: Střízlivý pohled na službu Linkmonitor.cz in
/hosting/www/bloxxter.cz/pavelungrcz/www/wp-content/plugins/seo-automatic-links/seo-links.php
on line
400
Notice
: Undefined index: 25 webů s obrázky zdarma pro váš web nebo prezentaci in
/hosting/www/bloxxter.cz/pavelungrcz/www/wp-content/plugins/seo-automatic-links/seo-links.php
on line
400
Notice
: Undefined index: 25 webů s obrázky zdarma pro váš web nebo prezentaci in
/hosting/www/bloxxter.cz/pavelungrcz/www/wp-content/plugins/seo-automatic-links/seo-links.php
on line
400
Notice
: Undefined index: Poznatky z další verze Google Quality Rater Guidelines in
/hosting/www/bloxxter.cz/pavelungrcz/www/wp-content/plugins/seo-automatic-links/seo-links.php
on line
400
Notice
: Undefined index: Poznatky z další verze Google Quality Rater Guidelines in
/hosting/www/bloxxter.cz/pavelungrcz/www/wp-content/plugins/seo-automatic-links/seo-links.php
on line
400
Notice
: Undefined index: Mluvíte na sociálních sítích za sebe nebo za firmu? in
/hosting/www/bloxxter.cz/pavelungrcz/www/wp-content/plugins/seo-automatic-links/seo-links.php
on line
400
Notice
: Undefined index: Mluvíte na sociálních sítích za sebe nebo za firmu? in
/hosting/www/bloxxter.cz/pavelungrcz/www/wp-content/plugins/seo-automatic-links/seo-links.php
on line
400
Notice
: Undefined index: 2. novinky od Google na co si dát u mobilního SEO pozor in
/hosting/www/bloxxter.cz/pavelungrcz/www/wp-content/plugins/seo-automatic-links/seo-links.php
on line
400
Notice
: Undefined index: 2. novinky od Google na co si dát u mobilního SEO pozor in
/hosting/www/bloxxter.cz/pavelungrcz/www/wp-content/plugins/seo-automatic-links/seo-links.php
on line
400
Notice
: Undefined index: Vyhledávače Google a Seznam meta tag keywords ignorují in
/hosting/www/bloxxter.cz/pavelungrcz/www/wp-content/plugins/seo-automatic-links/seo-links.php
on line
400
Notice
: Undefined index: Vyhledávače Google a Seznam meta tag keywords ignorují in
/hosting/www/bloxxter.cz/pavelungrcz/www/wp-content/plugins/seo-automatic-links/seo-links.php
on line
400
Notice
: Undefined index: SEOmator - nástroj na monitoring a odhalování SEO chyb in
/hosting/www/bloxxter.cz/pavelungrcz/www/wp-content/plugins/seo-automatic-links/seo-links.php
on line
400
Notice
: Undefined index: SEOmator - nástroj na monitoring a odhalování SEO chyb in
/hosting/www/bloxxter.cz/pavelungrcz/www/wp-content/plugins/seo-automatic-links/seo-links.php
on line
400
Notice
: Undefined index: SEO nástroje: Rank Tracker jako součást SEO PowerSuite in
/hosting/www/bloxxter.cz/pavelungrcz/www/wp-content/plugins/seo-automatic-links/seo-links.php
on line
400
Notice
: Undefined index: SEO nástroje: Rank Tracker jako součást SEO PowerSuite in
/hosting/www/bloxxter.cz/pavelungrcz/www/wp-content/plugins/seo-automatic-links/seo-links.php
on line
400
Notice
: Undefined index: Co je to SEO - optimalizace pro vyhledávače? (definice) in
/hosting/www/bloxxter.cz/pavelungrcz/www/wp-content/plugins/seo-automatic-links/seo-links.php
on line
400
Notice
: Undefined index: Co je to SEO - optimalizace pro vyhledávače? (definice) in
/hosting/www/bloxxter.cz/pavelungrcz/www/wp-content/plugins/seo-automatic-links/seo-links.php
on line
400
Notice
: Undefined index: Doporučení: Běžte na kurz OpenRefine Filipa Podstavce in
/hosting/www/bloxxter.cz/pavelungrcz/www/wp-content/plugins/seo-automatic-links/seo-links.php
on line
400
Notice
: Undefined index: Doporučení: Běžte na kurz OpenRefine Filipa Podstavce in
/hosting/www/bloxxter.cz/pavelungrcz/www/wp-content/plugins/seo-automatic-links/seo-links.php
on line
400
Notice
: Undefined index: 301 i 302 přesměrování přenáší hodnocení stránky in
/hosting/www/bloxxter.cz/pavelungrcz/www/wp-content/plugins/seo-automatic-links/seo-links.php
on line
400
Notice
: Undefined index: 301 i 302 přesměrování přenáší hodnocení stránky in
/hosting/www/bloxxter.cz/pavelungrcz/www/wp-content/plugins/seo-automatic-links/seo-links.php
on line
400
Notice
: Undefined index: Klíčové slovo vs. vyhledávací dotaz - znáte rozdíl? in
/hosting/www/bloxxter.cz/pavelungrcz/www/wp-content/plugins/seo-automatic-links/seo-links.php
on line
400
Notice
: Undefined index: Klíčové slovo vs. vyhledávací dotaz - znáte rozdíl? in
/hosting/www/bloxxter.cz/pavelungrcz/www/wp-content/plugins/seo-automatic-links/seo-links.php
on line
400
Notice
: Undefined index: Frndy, nejdejismus a copymáma - můj Copycamp 2014 napůl in
/hosting/www/bloxxter.cz/pavelungrcz/www/wp-content/plugins/seo-automatic-links/seo-links.php
on line
400
Notice
: Undefined index: Frndy, nejdejismus a copymáma - můj Copycamp 2014 napůl in
/hosting/www/bloxxter.cz/pavelungrcz/www/wp-content/plugins/seo-automatic-links/seo-links.php
on line
400
Notice
: Undefined index: Jak se vyjadříval Matt Cutts o SEO za posledních 14 let in
/hosting/www/bloxxter.cz/pavelungrcz/www/wp-content/plugins/seo-automatic-links/seo-links.php
on line
400
Notice
: Undefined index: Jak se vyjadříval Matt Cutts o SEO za posledních 14 let in
/hosting/www/bloxxter.cz/pavelungrcz/www/wp-content/plugins/seo-automatic-links/seo-links.php
on line
400
Notice
: Undefined index: Penguin 3.0 už klepe na dveře – co nás může čekat? in
/hosting/www/bloxxter.cz/pavelungrcz/www/wp-content/plugins/seo-automatic-links/seo-links.php
on line
400
Notice
: Undefined index: Penguin 3.0 už klepe na dveře – co nás může čekat? in
/hosting/www/bloxxter.cz/pavelungrcz/www/wp-content/plugins/seo-automatic-links/seo-links.php
on line
400
Notice
: Undefined index: Z výsledků mobilního vyhledávání zmizí domény webů in
/hosting/www/bloxxter.cz/pavelungrcz/www/wp-content/plugins/seo-automatic-links/seo-links.php
on line
400
Notice
: Undefined index: Z výsledků mobilního vyhledávání zmizí domény webů in
/hosting/www/bloxxter.cz/pavelungrcz/www/wp-content/plugins/seo-automatic-links/seo-links.php
on line
400
Notice
: Undefined index: Mozilla byla penalizována za nevhodný uživatelský obsah in
/hosting/www/bloxxter.cz/pavelungrcz/www/wp-content/plugins/seo-automatic-links/seo-links.php
on line
400
Notice
: Undefined index: Mozilla byla penalizována za nevhodný uživatelský obsah in
/hosting/www/bloxxter.cz/pavelungrcz/www/wp-content/plugins/seo-automatic-links/seo-links.php
on line
400
Notice
: Undefined index: Google zobrazuje v SERPu dynamické interní vyhledávání in
/hosting/www/bloxxter.cz/pavelungrcz/www/wp-content/plugins/seo-automatic-links/seo-links.php
on line
400
Notice
: Undefined index: Google zobrazuje v SERPu dynamické interní vyhledávání in
/hosting/www/bloxxter.cz/pavelungrcz/www/wp-content/plugins/seo-automatic-links/seo-links.php
on line
400
Notice
: Undefined index: Google zostří podmínky pro penalizaci tzv. doorway pages in
/hosting/www/bloxxter.cz/pavelungrcz/www/wp-content/plugins/seo-automatic-links/seo-links.php
on line
400
Notice
: Undefined index: Google zostří podmínky pro penalizaci tzv. doorway pages in
/hosting/www/bloxxter.cz/pavelungrcz/www/wp-content/plugins/seo-automatic-links/seo-links.php
on line
400
Notice
: Undefined index: Pokles indexovaných stránek u sitemap.xml v Search Console in
/hosting/www/bloxxter.cz/pavelungrcz/www/wp-content/plugins/seo-automatic-links/seo-links.php
on line
400
Notice
: Undefined index: Pokles indexovaných stránek u sitemap.xml v Search Console in
/hosting/www/bloxxter.cz/pavelungrcz/www/wp-content/plugins/seo-automatic-links/seo-links.php
on line
400
Notice
: Undefined index: Jaké bylo Školení zákaznické podpory Maria Roženského in
/hosting/www/bloxxter.cz/pavelungrcz/www/wp-content/plugins/seo-automatic-links/seo-links.php
on line
400
Notice
: Undefined index: Jaké bylo Školení zákaznické podpory Maria Roženského in
/hosting/www/bloxxter.cz/pavelungrcz/www/wp-content/plugins/seo-automatic-links/seo-links.php
on line
400
Notice
: Undefined index: Jaké jsou faktory hodnocení stránek dle Mozu pro rok 2013 in
/hosting/www/bloxxter.cz/pavelungrcz/www/wp-content/plugins/seo-automatic-links/seo-links.php
on line
400
Notice
: Undefined index: Jaké jsou faktory hodnocení stránek dle Mozu pro rok 2013 in
/hosting/www/bloxxter.cz/pavelungrcz/www/wp-content/plugins/seo-automatic-links/seo-links.php
on line
400
Notice
: Undefined index: Proběhla další aktualizace algoritmu Penguin s verzí 2.1 in
/hosting/www/bloxxter.cz/pavelungrcz/www/wp-content/plugins/seo-automatic-links/seo-links.php
on line
400
Notice
: Undefined index: Proběhla další aktualizace algoritmu Penguin s verzí 2.1 in
/hosting/www/bloxxter.cz/pavelungrcz/www/wp-content/plugins/seo-automatic-links/seo-links.php
on line
400
Notice
: Undefined index: Tip pro Alzu.cz, jak zlepšit výkon automatických e-mailů in
/hosting/www/bloxxter.cz/pavelungrcz/www/wp-content/plugins/seo-automatic-links/seo-links.php
on line
400
Notice
: Undefined index: Tip pro Alzu.cz, jak zlepšit výkon automatických e-mailů in
/hosting/www/bloxxter.cz/pavelungrcz/www/wp-content/plugins/seo-automatic-links/seo-links.php
on line
400
Notice
: Undefined index: Marketing Miner - další pomocník nejen pro SEO konzultanty in
/hosting/www/bloxxter.cz/pavelungrcz/www/wp-content/plugins/seo-automatic-links/seo-links.php
on line
400
Notice
: Undefined index: Marketing Miner - další pomocník nejen pro SEO konzultanty in
/hosting/www/bloxxter.cz/pavelungrcz/www/wp-content/plugins/seo-automatic-links/seo-links.php
on line
400
Notice
: Undefined index: Trocha počítačové a internetové evangelizace in
/hosting/www/bloxxter.cz/pavelungrcz/www/wp-content/plugins/seo-automatic-links/seo-links.php
on line
400
Notice
: Undefined index: Trocha počítačové a internetové evangelizace in
/hosting/www/bloxxter.cz/pavelungrcz/www/wp-content/plugins/seo-automatic-links/seo-links.php
on line
400
Notice
: Undefined index: Prohlížíte weby ve smartphonu na výšku nebo na šířku? in
/hosting/www/bloxxter.cz/pavelungrcz/www/wp-content/plugins/seo-automatic-links/seo-links.php
on line
400
Notice
: Undefined index: Prohlížíte weby ve smartphonu na výšku nebo na šířku? in
/hosting/www/bloxxter.cz/pavelungrcz/www/wp-content/plugins/seo-automatic-links/seo-links.php
on line
400
Notice
: Undefined index: Pokud vás zajímají novinky v SEO, sledujte můj newsletter in
/hosting/www/bloxxter.cz/pavelungrcz/www/wp-content/plugins/seo-automatic-links/seo-links.php
on line
400
Notice
: Undefined index: Pokud vás zajímají novinky v SEO, sledujte můj newsletter in
/hosting/www/bloxxter.cz/pavelungrcz/www/wp-content/plugins/seo-automatic-links/seo-links.php
on line
400
Notice
: Undefined index: Víte, které pokyny Google můžete vašimi odkazy porušit? in
/hosting/www/bloxxter.cz/pavelungrcz/www/wp-content/plugins/seo-automatic-links/seo-links.php
on line
400
Notice
: Undefined index: Víte, které pokyny Google můžete vašimi odkazy porušit? in
/hosting/www/bloxxter.cz/pavelungrcz/www/wp-content/plugins/seo-automatic-links/seo-links.php
on line
400
Notice
: Undefined index: Google od ledna 2017 penalizuje weby s obtěžujícími popupy in
/hosting/www/bloxxter.cz/pavelungrcz/www/wp-content/plugins/seo-automatic-links/seo-links.php
on line
400
Notice
: Undefined index: Google od ledna 2017 penalizuje weby s obtěžujícími popupy in
/hosting/www/bloxxter.cz/pavelungrcz/www/wp-content/plugins/seo-automatic-links/seo-links.php
on line
400
Notice
: Undefined index: SEO analyzátor 2 - další faul na uživatele od SEO Expertů in
/hosting/www/bloxxter.cz/pavelungrcz/www/wp-content/plugins/seo-automatic-links/seo-links.php
on line
400
Notice
: Undefined index: SEO analyzátor 2 - další faul na uživatele od SEO Expertů in
/hosting/www/bloxxter.cz/pavelungrcz/www/wp-content/plugins/seo-automatic-links/seo-links.php
on line
400
Notice
: Undefined index: LinkMiner - slovenský nástroj na analýzu odkazového profilu in
/hosting/www/bloxxter.cz/pavelungrcz/www/wp-content/plugins/seo-automatic-links/seo-links.php
on line
400
Notice
: Undefined index: LinkMiner - slovenský nástroj na analýzu odkazového profilu in
/hosting/www/bloxxter.cz/pavelungrcz/www/wp-content/plugins/seo-automatic-links/seo-links.php
on line
400
Notice
: Undefined index: 50 nejlepších SEO pluginů pro Wordpress na Wordcampu v Praze in
/hosting/www/bloxxter.cz/pavelungrcz/www/wp-content/plugins/seo-automatic-links/seo-links.php
on line
400
Notice
: Undefined index: 50 nejlepších SEO pluginů pro Wordpress na Wordcampu v Praze in
/hosting/www/bloxxter.cz/pavelungrcz/www/wp-content/plugins/seo-automatic-links/seo-links.php
on line
400
Notice
: Undefined index: Co nám John Mueller prozradil ze zákulisí fungování Googlu? in
/hosting/www/bloxxter.cz/pavelungrcz/www/wp-content/plugins/seo-automatic-links/seo-links.php
on line
400
Notice
: Undefined index: Co nám John Mueller prozradil ze zákulisí fungování Googlu? in
/hosting/www/bloxxter.cz/pavelungrcz/www/wp-content/plugins/seo-automatic-links/seo-links.php
on line
400
Notice
: Undefined index: Recenze: Školení obsahové strategie - Jan Ambrož, Dobrý web in
/hosting/www/bloxxter.cz/pavelungrcz/www/wp-content/plugins/seo-automatic-links/seo-links.php
on line
400
Notice
: Undefined index: Recenze: Školení obsahové strategie - Jan Ambrož, Dobrý web in
/hosting/www/bloxxter.cz/pavelungrcz/www/wp-content/plugins/seo-automatic-links/seo-links.php
on line
400
Notice
: Undefined index: Marketing Festival i v roce 2017 obhájil svou pozici na špičce in
/hosting/www/bloxxter.cz/pavelungrcz/www/wp-content/plugins/seo-automatic-links/seo-links.php
on line
400
Notice
: Undefined index: Marketing Festival i v roce 2017 obhájil svou pozici na špičce in
/hosting/www/bloxxter.cz/pavelungrcz/www/wp-content/plugins/seo-automatic-links/seo-links.php
on line
400
Notice
: Undefined index: Jak zjistit indexaci URL na Google když zrušil operátor info:? in
/hosting/www/bloxxter.cz/pavelungrcz/www/wp-content/plugins/seo-automatic-links/seo-links.php
on line
400
Notice
: Undefined index: Jak zjistit indexaci URL na Google když zrušil operátor info:? in
/hosting/www/bloxxter.cz/pavelungrcz/www/wp-content/plugins/seo-automatic-links/seo-links.php
on line
400
Notice
: Undefined index: Chyba v Google Analytics - chybí data v segmentech (aktualizace) in
/hosting/www/bloxxter.cz/pavelungrcz/www/wp-content/plugins/seo-automatic-links/seo-links.php
on line
400
Notice
: Undefined index: Chyba v Google Analytics - chybí data v segmentech (aktualizace) in
/hosting/www/bloxxter.cz/pavelungrcz/www/wp-content/plugins/seo-automatic-links/seo-links.php
on line
400
Notice
: Undefined index: Co Pepa Řezníček a jeho SEO škola Včeliště nedělá dobře in
/hosting/www/bloxxter.cz/pavelungrcz/www/wp-content/plugins/seo-automatic-links/seo-links.php
on line
400
Notice
: Undefined index: Co Pepa Řezníček a jeho SEO škola Včeliště nedělá dobře in
/hosting/www/bloxxter.cz/pavelungrcz/www/wp-content/plugins/seo-automatic-links/seo-links.php
on line
400
Notice
: Undefined index: Google změnil význam parametru nofollow, co to znamená pro SEO? in
/hosting/www/bloxxter.cz/pavelungrcz/www/wp-content/plugins/seo-automatic-links/seo-links.php
on line
400
Notice
: Undefined index: Google změnil význam parametru nofollow, co to znamená pro SEO? in
/hosting/www/bloxxter.cz/pavelungrcz/www/wp-content/plugins/seo-automatic-links/seo-links.php
on line
400
Notice
: Undefined index: Dopady aktualizace na Seznam.cz z 30.7. nová verze přepisu dotazu in
/hosting/www/bloxxter.cz/pavelungrcz/www/wp-content/plugins/seo-automatic-links/seo-links.php
on line
400
Notice
: Undefined index: Dopady aktualizace na Seznam.cz z 30.7. nová verze přepisu dotazu in
/hosting/www/bloxxter.cz/pavelungrcz/www/wp-content/plugins/seo-automatic-links/seo-links.php
on line
400
Notice
: Undefined index: Opravte si své weby a texty - správně je e-book, e-shop a e-mail in
/hosting/www/bloxxter.cz/pavelungrcz/www/wp-content/plugins/seo-automatic-links/seo-links.php
on line
400
Notice
: Undefined index: Opravte si své weby a texty - správně je e-book, e-shop a e-mail in
/hosting/www/bloxxter.cz/pavelungrcz/www/wp-content/plugins/seo-automatic-links/seo-links.php
on line
400
Notice
: Undefined index: Recenze: Josef Řezníček, Tomáš Procházka: Obsahový marketing in
/hosting/www/bloxxter.cz/pavelungrcz/www/wp-content/plugins/seo-automatic-links/seo-links.php
on line
400
Notice
: Undefined index: Recenze: Josef Řezníček, Tomáš Procházka: Obsahový marketing in
/hosting/www/bloxxter.cz/pavelungrcz/www/wp-content/plugins/seo-automatic-links/seo-links.php
on line
400
Notice
: Undefined index: Google penalizuje mobilní weby, které tlačí k instalaci aplikace in
/hosting/www/bloxxter.cz/pavelungrcz/www/wp-content/plugins/seo-automatic-links/seo-links.php
on line
400
Notice
: Undefined index: Google penalizuje mobilní weby, které tlačí k instalaci aplikace in
/hosting/www/bloxxter.cz/pavelungrcz/www/wp-content/plugins/seo-automatic-links/seo-links.php
on line
400
Notice
: Undefined index: Jak zjistit počet neindexovaných stránek webu - analýza indexace in
/hosting/www/bloxxter.cz/pavelungrcz/www/wp-content/plugins/seo-automatic-links/seo-links.php
on line
400
Notice
: Undefined index: Jak zjistit počet neindexovaných stránek webu - analýza indexace in
/hosting/www/bloxxter.cz/pavelungrcz/www/wp-content/plugins/seo-automatic-links/seo-links.php
on line
400
Notice
: Undefined index: Proč nepoužívat novou betu nástroje pro návrh klíčových slov in
/hosting/www/bloxxter.cz/pavelungrcz/www/wp-content/plugins/seo-automatic-links/seo-links.php
on line
400
Notice
: Undefined index: Proč nepoužívat novou betu nástroje pro návrh klíčových slov in
/hosting/www/bloxxter.cz/pavelungrcz/www/wp-content/plugins/seo-automatic-links/seo-links.php
on line
400
Notice
: Undefined index: Mobilní weby mají ode dneška přednost v mobilním vyhledávání in
/hosting/www/bloxxter.cz/pavelungrcz/www/wp-content/plugins/seo-automatic-links/seo-links.php
on line
400
Notice
: Undefined index: Mobilní weby mají ode dneška přednost v mobilním vyhledávání in
/hosting/www/bloxxter.cz/pavelungrcz/www/wp-content/plugins/seo-automatic-links/seo-links.php
on line
400
Notice
: Undefined index: Přepis rozhovoru s Dušanem Janovským o vyhledávání na Seznam.cz in
/hosting/www/bloxxter.cz/pavelungrcz/www/wp-content/plugins/seo-automatic-links/seo-links.php
on line
400
Notice
: Undefined index: Přepis rozhovoru s Dušanem Janovským o vyhledávání na Seznam.cz in
/hosting/www/bloxxter.cz/pavelungrcz/www/wp-content/plugins/seo-automatic-links/seo-links.php
on line
400
Notice
: Undefined index: New Media Inspiration 2012 – svatý grál internetového marketingu in
/hosting/www/bloxxter.cz/pavelungrcz/www/wp-content/plugins/seo-automatic-links/seo-links.php
on line
400
Notice
: Undefined index: New Media Inspiration 2012 – svatý grál internetového marketingu in
/hosting/www/bloxxter.cz/pavelungrcz/www/wp-content/plugins/seo-automatic-links/seo-links.php
on line
400
Notice
: Undefined index: Ojedinělý SEO workshop Evana Fishkina v Česku můžete mít zdarma in
/hosting/www/bloxxter.cz/pavelungrcz/www/wp-content/plugins/seo-automatic-links/seo-links.php
on line
400
Notice
: Undefined index: Ojedinělý SEO workshop Evana Fishkina v Česku můžete mít zdarma in
/hosting/www/bloxxter.cz/pavelungrcz/www/wp-content/plugins/seo-automatic-links/seo-links.php
on line
400
Notice
: Undefined index: Google umožňuje přes Scraper report nahlásit váš ukradený obsah in
/hosting/www/bloxxter.cz/pavelungrcz/www/wp-content/plugins/seo-automatic-links/seo-links.php
on line
400
Notice
: Undefined index: Google umožňuje přes Scraper report nahlásit váš ukradený obsah in
/hosting/www/bloxxter.cz/pavelungrcz/www/wp-content/plugins/seo-automatic-links/seo-links.php
on line
400
Notice
: Undefined index: Jak spouštět Open Refine s větší přidělenou pamětí ve Windows 10 in
/hosting/www/bloxxter.cz/pavelungrcz/www/wp-content/plugins/seo-automatic-links/seo-links.php
on line
400
Notice
: Undefined index: Jak spouštět Open Refine s větší přidělenou pamětí ve Windows 10 in
/hosting/www/bloxxter.cz/pavelungrcz/www/wp-content/plugins/seo-automatic-links/seo-links.php
on line
400
Notice
: Undefined index: Spouštění programu Screaming Frog SEO Spider na serverech Google Cloud in
/hosting/www/bloxxter.cz/pavelungrcz/www/wp-content/plugins/seo-automatic-links/seo-links.php
on line
400
Notice
: Undefined index: Spouštění programu Screaming Frog SEO Spider na serverech Google Cloud in
/hosting/www/bloxxter.cz/pavelungrcz/www/wp-content/plugins/seo-automatic-links/seo-links.php
on line
400
Notice
: Undefined index: Jak správně řešit filtraci (fasetovou navigaci) na webu z pohledu SEO in
/hosting/www/bloxxter.cz/pavelungrcz/www/wp-content/plugins/seo-automatic-links/seo-links.php
on line
400
Notice
: Undefined index: Jak správně řešit filtraci (fasetovou navigaci) na webu z pohledu SEO in
/hosting/www/bloxxter.cz/pavelungrcz/www/wp-content/plugins/seo-automatic-links/seo-links.php
on line
400
Notice
: Undefined index: Penalizace se můžete zbavit až po další aktualizaci algoritmu Google in
/hosting/www/bloxxter.cz/pavelungrcz/www/wp-content/plugins/seo-automatic-links/seo-links.php
on line
400
Notice
: Undefined index: Penalizace se můžete zbavit až po další aktualizaci algoritmu Google in
/hosting/www/bloxxter.cz/pavelungrcz/www/wp-content/plugins/seo-automatic-links/seo-links.php
on line
400
Notice
: Undefined index: Potvrzeno: Penalizace Penguin se můžete zbavit až při dalším updatu in
/hosting/www/bloxxter.cz/pavelungrcz/www/wp-content/plugins/seo-automatic-links/seo-links.php
on line
400
Notice
: Undefined index: Potvrzeno: Penalizace Penguin se můžete zbavit až při dalším updatu in
/hosting/www/bloxxter.cz/pavelungrcz/www/wp-content/plugins/seo-automatic-links/seo-links.php
on line
400
Notice
: Undefined index: Fluktuace pozic na Seznamu - jen pravidelné kompletní sestavení indexu in
/hosting/www/bloxxter.cz/pavelungrcz/www/wp-content/plugins/seo-automatic-links/seo-links.php
on line
400
Notice
: Undefined index: Fluktuace pozic na Seznamu - jen pravidelné kompletní sestavení indexu in
/hosting/www/bloxxter.cz/pavelungrcz/www/wp-content/plugins/seo-automatic-links/seo-links.php
on line
400
Notice
: Undefined index: Jak nezapomínat a dobře plánovat svůj čas aneb Google Calendar in
/hosting/www/bloxxter.cz/pavelungrcz/www/wp-content/plugins/seo-automatic-links/seo-links.php
on line
400
Notice
: Undefined index: Jak nezapomínat a dobře plánovat svůj čas aneb Google Calendar in
/hosting/www/bloxxter.cz/pavelungrcz/www/wp-content/plugins/seo-automatic-links/seo-links.php
on line
400
Notice
: Undefined index: E-book Michala Kubíčka 50 způsobů, jak získat zpětný odkaz je dobrý in
/hosting/www/bloxxter.cz/pavelungrcz/www/wp-content/plugins/seo-automatic-links/seo-links.php
on line
400
Notice
: Undefined index: E-book Michala Kubíčka 50 způsobů, jak získat zpětný odkaz je dobrý in
/hosting/www/bloxxter.cz/pavelungrcz/www/wp-content/plugins/seo-automatic-links/seo-links.php
on line
400
Notice
: Undefined index: Cukrárna U draka - špatná komunikace? Stejně to nikoho nebude zajímat. in
/hosting/www/bloxxter.cz/pavelungrcz/www/wp-content/plugins/seo-automatic-links/seo-links.php
on line
400
Notice
: Undefined index: Cukrárna U draka - špatná komunikace? Stejně to nikoho nebude zajímat. in
/hosting/www/bloxxter.cz/pavelungrcz/www/wp-content/plugins/seo-automatic-links/seo-links.php
on line
400
Notice
: Undefined index: Zahraniční konference o SEO v roce 2019 v Evropě jsou ve Velké Británii in
/hosting/www/bloxxter.cz/pavelungrcz/www/wp-content/plugins/seo-automatic-links/seo-links.php
on line
400
Notice
: Undefined index: Zahraniční konference o SEO v roce 2019 v Evropě jsou ve Velké Británii in
/hosting/www/bloxxter.cz/pavelungrcz/www/wp-content/plugins/seo-automatic-links/seo-links.php
on line
400
Notice
: Undefined index: SEO školení, konference o GDPR, SEOloger naživo a další zajímavé akce in
/hosting/www/bloxxter.cz/pavelungrcz/www/wp-content/plugins/seo-automatic-links/seo-links.php
on line
400
Notice
: Undefined index: SEO školení, konference o GDPR, SEOloger naživo a další zajímavé akce in
/hosting/www/bloxxter.cz/pavelungrcz/www/wp-content/plugins/seo-automatic-links/seo-links.php
on line
400
Notice
: Undefined index: Jak nedělat výměnu odkazů a proč ji nedělat vůbec s Mariánem Fořtem in
/hosting/www/bloxxter.cz/pavelungrcz/www/wp-content/plugins/seo-automatic-links/seo-links.php
on line
400
Notice
: Undefined index: Jak nedělat výměnu odkazů a proč ji nedělat vůbec s Mariánem Fořtem in
/hosting/www/bloxxter.cz/pavelungrcz/www/wp-content/plugins/seo-automatic-links/seo-links.php
on line
400
Notice
: Undefined index: Velmi, velmi stručné srovnání Majestic SEO, Ahrefs a Open Site Exploreru in
/hosting/www/bloxxter.cz/pavelungrcz/www/wp-content/plugins/seo-automatic-links/seo-links.php
on line
400
Notice
: Undefined index: Velmi, velmi stručné srovnání Majestic SEO, Ahrefs a Open Site Exploreru in
/hosting/www/bloxxter.cz/pavelungrcz/www/wp-content/plugins/seo-automatic-links/seo-links.php
on line
400
Notice
: Undefined index: K indexaci webu vážně nestačí návštěvy z prohlížeče Google Chrome in
/hosting/www/bloxxter.cz/pavelungrcz/www/wp-content/plugins/seo-automatic-links/seo-links.php
on line
400
Notice
: Undefined index: K indexaci webu vážně nestačí návštěvy z prohlížeče Google Chrome in
/hosting/www/bloxxter.cz/pavelungrcz/www/wp-content/plugins/seo-automatic-links/seo-links.php
on line
400
Notice
: Undefined index: Propagace pomocí Pay per Post aneb čisté SEO pomocí Placla.cz in
/hosting/www/bloxxter.cz/pavelungrcz/www/wp-content/plugins/seo-automatic-links/seo-links.php
on line
400
Notice
: Undefined index: Propagace pomocí Pay per Post aneb čisté SEO pomocí Placla.cz in
/hosting/www/bloxxter.cz/pavelungrcz/www/wp-content/plugins/seo-automatic-links/seo-links.php
on line
400
Notice
: Undefined index: Jak zakázat stahování obrázků z vašich stránek? in
/hosting/www/bloxxter.cz/pavelungrcz/www/wp-content/plugins/seo-automatic-links/seo-links.php
on line
400
Notice
: Undefined index: Jak zakázat stahování obrázků z vašich stránek? in
/hosting/www/bloxxter.cz/pavelungrcz/www/wp-content/plugins/seo-automatic-links/seo-links.php
on line
400
Notice
: Undefined index: Míra Not Provided bude 100%, klíčová slova ve statistikách už neuvidíme in
/hosting/www/bloxxter.cz/pavelungrcz/www/wp-content/plugins/seo-automatic-links/seo-links.php
on line
400
Notice
: Undefined index: Míra Not Provided bude 100%, klíčová slova ve statistikách už neuvidíme in
/hosting/www/bloxxter.cz/pavelungrcz/www/wp-content/plugins/seo-automatic-links/seo-links.php
on line
400
Notice
: Undefined index: Next big thing u Google: Oddělený mobilní a desktopový index byl spuštěn in
/hosting/www/bloxxter.cz/pavelungrcz/www/wp-content/plugins/seo-automatic-links/seo-links.php
on line
400
Notice
: Undefined index: Next big thing u Google: Oddělený mobilní a desktopový index byl spuštěn in
/hosting/www/bloxxter.cz/pavelungrcz/www/wp-content/plugins/seo-automatic-links/seo-links.php
on line
400
Notice
: Undefined index: Vše, co jste chtěli vědět o tom, jak napsat titulek, a báli jste se zeptat in
/hosting/www/bloxxter.cz/pavelungrcz/www/wp-content/plugins/seo-automatic-links/seo-links.php
on line
400
Notice
: Undefined index: Vše, co jste chtěli vědět o tom, jak napsat titulek, a báli jste se zeptat in
/hosting/www/bloxxter.cz/pavelungrcz/www/wp-content/plugins/seo-automatic-links/seo-links.php
on line
400
Notice
: Undefined index: Nekonzistence fulltextu Seznamu.cz aneb co nám ten Seznambot stahuje/zobrazuje in
/hosting/www/bloxxter.cz/pavelungrcz/www/wp-content/plugins/seo-automatic-links/seo-links.php
on line
400
Notice
: Undefined index: Nekonzistence fulltextu Seznamu.cz aneb co nám ten Seznambot stahuje/zobrazuje in
/hosting/www/bloxxter.cz/pavelungrcz/www/wp-content/plugins/seo-automatic-links/seo-links.php
on line
400
Notice
: Undefined index: Speed Update - další pozitivní signál zvýhodňující rychlé weby je venku in
/hosting/www/bloxxter.cz/pavelungrcz/www/wp-content/plugins/seo-automatic-links/seo-links.php
on line
400
Notice
: Undefined index: Speed Update - další pozitivní signál zvýhodňující rychlé weby je venku in
/hosting/www/bloxxter.cz/pavelungrcz/www/wp-content/plugins/seo-automatic-links/seo-links.php
on line
400
Notice
: Undefined index: Plánovač klíčových slov (Keyword Planner) prochází nepříjemnými změnami in
/hosting/www/bloxxter.cz/pavelungrcz/www/wp-content/plugins/seo-automatic-links/seo-links.php
on line
400
Notice
: Undefined index: Plánovač klíčových slov (Keyword Planner) prochází nepříjemnými změnami in
/hosting/www/bloxxter.cz/pavelungrcz/www/wp-content/plugins/seo-automatic-links/seo-links.php
on line
400
Notice
: Undefined index: Vyjádření Xhostingu k výpadkům v komunikaci po převzetí webhostingu Kapusta in
/hosting/www/bloxxter.cz/pavelungrcz/www/wp-content/plugins/seo-automatic-links/seo-links.php
on line
400
Notice
: Undefined index: Vyjádření Xhostingu k výpadkům v komunikaci po převzetí webhostingu Kapusta in
/hosting/www/bloxxter.cz/pavelungrcz/www/wp-content/plugins/seo-automatic-links/seo-links.php
on line
400
Notice
: Undefined index: Ze Search Console zmizel nástroj na odeslání ke crawlingu a následně indexaci in
/hosting/www/bloxxter.cz/pavelungrcz/www/wp-content/plugins/seo-automatic-links/seo-links.php
on line
400
Notice
: Undefined index: Ze Search Console zmizel nástroj na odeslání ke crawlingu a následně indexaci in
/hosting/www/bloxxter.cz/pavelungrcz/www/wp-content/plugins/seo-automatic-links/seo-links.php
on line
400
Notice
: Undefined index: Rozšíření na získání (not provided) frází a vstupních stránek od Semoru in
/hosting/www/bloxxter.cz/pavelungrcz/www/wp-content/plugins/seo-automatic-links/seo-links.php
on line
400
Notice
: Undefined index: Rozšíření na získání (not provided) frází a vstupních stránek od Semoru in
/hosting/www/bloxxter.cz/pavelungrcz/www/wp-content/plugins/seo-automatic-links/seo-links.php
on line
400
Notice
: Undefined index: SNews - chytré řešení pro menší weby, blogy, miniprojekty in
/hosting/www/bloxxter.cz/pavelungrcz/www/wp-content/plugins/seo-automatic-links/seo-links.php
on line
400
Notice
: Undefined index: SNews - chytré řešení pro menší weby, blogy, miniprojekty in
/hosting/www/bloxxter.cz/pavelungrcz/www/wp-content/plugins/seo-automatic-links/seo-links.php
on line
400
Notice
: Undefined index: Experiment: Crawlují a indexují vyhledávače URL označené nofollow parametrem? in
/hosting/www/bloxxter.cz/pavelungrcz/www/wp-content/plugins/seo-automatic-links/seo-links.php
on line
400
Notice
: Undefined index: Experiment: Crawlují a indexují vyhledávače URL označené nofollow parametrem? in
/hosting/www/bloxxter.cz/pavelungrcz/www/wp-content/plugins/seo-automatic-links/seo-links.php
on line
400
Notice
: Undefined index: Rozlučte se nástrojem pro návrh klíčových slov AdWords, přichází Plánovač in
/hosting/www/bloxxter.cz/pavelungrcz/www/wp-content/plugins/seo-automatic-links/seo-links.php
on line
400
Notice
: Undefined index: Rozlučte se nástrojem pro návrh klíčových slov AdWords, přichází Plánovač in
/hosting/www/bloxxter.cz/pavelungrcz/www/wp-content/plugins/seo-automatic-links/seo-links.php
on line
400
Notice
: Undefined index: Infografiky mohou být dobrým zdrojem odkazů a popularity … nebo ne? in
/hosting/www/bloxxter.cz/pavelungrcz/www/wp-content/plugins/seo-automatic-links/seo-links.php
on line
400
Notice
: Undefined index: Infografiky mohou být dobrým zdrojem odkazů a popularity … nebo ne? in
/hosting/www/bloxxter.cz/pavelungrcz/www/wp-content/plugins/seo-automatic-links/seo-links.php
on line
400
Notice
: Undefined index: Google zveřejnil chyby v nastavení mobilního webu, které vám sníží hodnocení in
/hosting/www/bloxxter.cz/pavelungrcz/www/wp-content/plugins/seo-automatic-links/seo-links.php
on line
400
Notice
: Undefined index: Google zveřejnil chyby v nastavení mobilního webu, které vám sníží hodnocení in
/hosting/www/bloxxter.cz/pavelungrcz/www/wp-content/plugins/seo-automatic-links/seo-links.php
on line
400
Notice
: Undefined index: Google od 24. září nezobrazuje data o hledaných fázích v Google Webmaster Tools in
/hosting/www/bloxxter.cz/pavelungrcz/www/wp-content/plugins/seo-automatic-links/seo-links.php
on line
400
Notice
: Undefined index: Google od 24. září nezobrazuje data o hledaných fázích v Google Webmaster Tools in
/hosting/www/bloxxter.cz/pavelungrcz/www/wp-content/plugins/seo-automatic-links/seo-links.php
on line
400
Notice
: Undefined index: Sleva pro nákup skvělé knihy SEO – Optimalizace pro vyhledávače profesionálně in
/hosting/www/bloxxter.cz/pavelungrcz/www/wp-content/plugins/seo-automatic-links/seo-links.php
on line
400
Notice
: Undefined index: Sleva pro nákup skvělé knihy SEO – Optimalizace pro vyhledávače profesionálně in
/hosting/www/bloxxter.cz/pavelungrcz/www/wp-content/plugins/seo-automatic-links/seo-links.php
on line
400
Notice
: Undefined index: Jak správně poslat žádost o nové posouzení webu u Google (reconsideration request) in
/hosting/www/bloxxter.cz/pavelungrcz/www/wp-content/plugins/seo-automatic-links/seo-links.php
on line
400
Notice
: Undefined index: Jak správně poslat žádost o nové posouzení webu u Google (reconsideration request) in
/hosting/www/bloxxter.cz/pavelungrcz/www/wp-content/plugins/seo-automatic-links/seo-links.php
on line
400
Notice
: Undefined index: Projekt Rubicus - profesionální prezentace zdarma i pro začátečníky in
/hosting/www/bloxxter.cz/pavelungrcz/www/wp-content/plugins/seo-automatic-links/seo-links.php
on line
400
Notice
: Undefined index: Projekt Rubicus - profesionální prezentace zdarma i pro začátečníky in
/hosting/www/bloxxter.cz/pavelungrcz/www/wp-content/plugins/seo-automatic-links/seo-links.php
on line
400
Notice
: Undefined index: Jak vypadá Google SERP a další sociální směry největšího vyhledávače na světě in
/hosting/www/bloxxter.cz/pavelungrcz/www/wp-content/plugins/seo-automatic-links/seo-links.php
on line
400
Notice
: Undefined index: Jak vypadá Google SERP a další sociální směry největšího vyhledávače na světě in
/hosting/www/bloxxter.cz/pavelungrcz/www/wp-content/plugins/seo-automatic-links/seo-links.php
on line
400
Notice
: Undefined index: SEO spam od Banán.cz, usvědčený spammer Radovan Kaluža opět zkouší naši trpělivost in
/hosting/www/bloxxter.cz/pavelungrcz/www/wp-content/plugins/seo-automatic-links/seo-links.php
on line
400
Notice
: Undefined index: SEO spam od Banán.cz, usvědčený spammer Radovan Kaluža opět zkouší naši trpělivost in
/hosting/www/bloxxter.cz/pavelungrcz/www/wp-content/plugins/seo-automatic-links/seo-links.php
on line
400
Notice
: Undefined index: Matt Cutts lobbuje za zvýhodnění zabezpečených stránek v SERPu, ale změna není jistá in
/hosting/www/bloxxter.cz/pavelungrcz/www/wp-content/plugins/seo-automatic-links/seo-links.php
on line
400
Notice
: Undefined index: Matt Cutts lobbuje za zvýhodnění zabezpečených stránek v SERPu, ale změna není jistá in
/hosting/www/bloxxter.cz/pavelungrcz/www/wp-content/plugins/seo-automatic-links/seo-links.php
on line
400
Notice
: Undefined index: Live blogging: Online Public Relations - komunikace a sociální média v PR od Dana Dočekala in
/hosting/www/bloxxter.cz/pavelungrcz/www/wp-content/plugins/seo-automatic-links/seo-links.php
on line
400
Notice
: Undefined index: Live blogging: Online Public Relations - komunikace a sociální média v PR od Dana Dočekala in
/hosting/www/bloxxter.cz/pavelungrcz/www/wp-content/plugins/seo-automatic-links/seo-links.php
on line
400
Notice
: Undefined index: Proč neměnit URL bez přesměrování a u chybové stránky vracet kód 404 - chyba akvila.cz in
/hosting/www/bloxxter.cz/pavelungrcz/www/wp-content/plugins/seo-automatic-links/seo-links.php
on line
400
Notice
: Undefined index: Proč neměnit URL bez přesměrování a u chybové stránky vracet kód 404 - chyba akvila.cz in
/hosting/www/bloxxter.cz/pavelungrcz/www/wp-content/plugins/seo-automatic-links/seo-links.php
on line
400
Notice
: Undefined index: K 15. výročí Google oznámil update Hummingbird - kontext, lokace, konverzace a srovnávání in
/hosting/www/bloxxter.cz/pavelungrcz/www/wp-content/plugins/seo-automatic-links/seo-links.php
on line
400
Notice
: Undefined index: K 15. výročí Google oznámil update Hummingbird - kontext, lokace, konverzace a srovnávání in
/hosting/www/bloxxter.cz/pavelungrcz/www/wp-content/plugins/seo-automatic-links/seo-links.php
on line
400
Notice
: Undefined index: Weby s https/SSL certifikátem jsou lépe hodnocené na Google a nejsou označené "nezabezpečené" v Chrome in
/hosting/www/bloxxter.cz/pavelungrcz/www/wp-content/plugins/seo-automatic-links/seo-links.php
on line
400
Notice
: Undefined index: Weby s https/SSL certifikátem jsou lépe hodnocené na Google a nejsou označené "nezabezpečené" v Chrome in
/hosting/www/bloxxter.cz/pavelungrcz/www/wp-content/plugins/seo-automatic-links/seo-links.php
on line
400
Notice
: Undefined index: Penguin 4 aktualizovaný v reálném čase je venku a je součástí hlavního algoritmu (aktualizace 14.10.) in
/hosting/www/bloxxter.cz/pavelungrcz/www/wp-content/plugins/seo-automatic-links/seo-links.php
on line
400
Notice
: Undefined index: Penguin 4 aktualizovaný v reálném čase je venku a je součástí hlavního algoritmu (aktualizace 14.10.) in
/hosting/www/bloxxter.cz/pavelungrcz/www/wp-content/plugins/seo-automatic-links/seo-links.php
on line
400
Notice
: Undefined index: Další faktor hodnocení stránek Googlem – rychlost nahrávání aneb Google Caffeine in
/hosting/www/bloxxter.cz/pavelungrcz/www/wp-content/plugins/seo-automatic-links/seo-links.php
on line
400
Notice
: Undefined index: Další faktor hodnocení stránek Googlem – rychlost nahrávání aneb Google Caffeine in
/hosting/www/bloxxter.cz/pavelungrcz/www/wp-content/plugins/seo-automatic-links/seo-links.php
on line
400
Notice
: Undefined index: tax in
/hosting/www/bloxxter.cz/pavelungrcz/www/wp-content/plugins/seo-automatic-links/seo-links.php
on line
486
Getting crawling and indexing right is not as attractive as structured data, AMP and voice search but it's critical for the success of large e-commerce and enterprise websites in search results. We will discuss a Canadian retailer that's achieved a significant boost in the revenue by making the site easier to understand for search engines. 
Speaker: Robin Rozhon
Please note that this time SEOloger will be held in English.